Steve Earle's New Album Pays Tribute To Guy Clark: 'The Greatest Story Songwriter That Ever Lived'
11:06
Play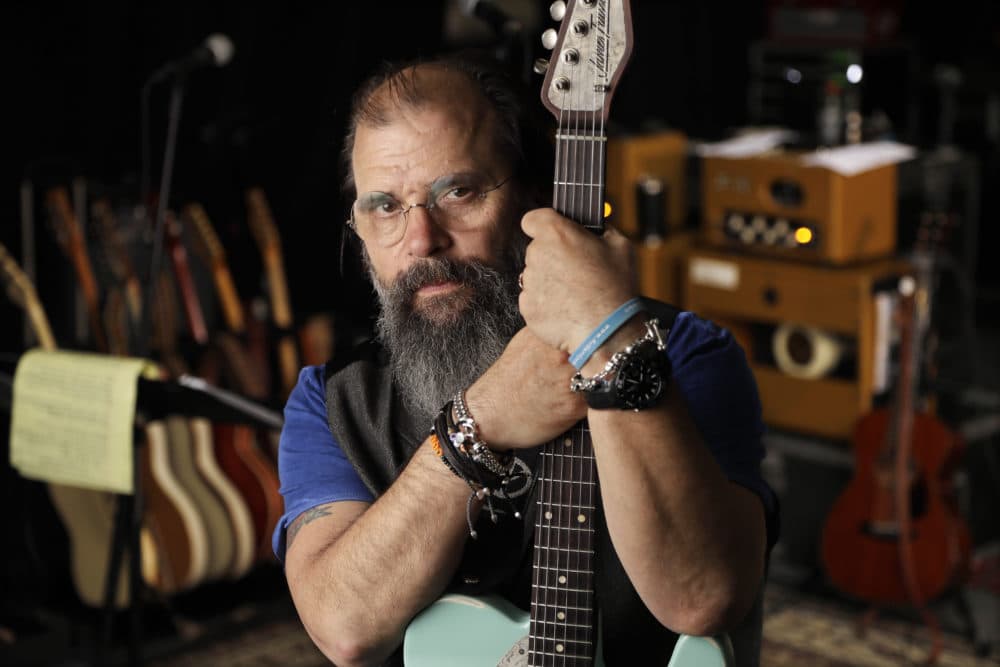 This article is more than 2 years old.
Steve Earle's new album "Guy" pays tribute to one of his songwriting mentors, the late Guy Clark, who died in 2016. It's a successor of sorts to "Townes," Earle's album a decade ago of songs about his other mentor, Townes Van Zandt, who died in 1997.
The rock, country and folk artist's new release is a bookend and a sad one, featuring 16 songs written by the late Clark, who Earle calls "the greatest story songwriter that ever lived."
"He was [an] incredibly disciplined artist and thought of himself as an artist, and we all did — everybody that came up, his peers and the people that came up after him," Earle (@SteveEarle) tells Here & Now's Robin Young.
Earle's early connection to Clark and Van Zandt, two towering figures in music, came through the Nashville scene in the 1970s. He likens the difference between two musicians to writers Jack Kerouac and Allen Ginsberg.
"One [was] not particularly disciplined, didn't live very long, didn't work that much, the last few years of his life, and then Allen and Guy were incredibly disciplined and left huge bodies of work," Earle says. "Guy had cancer the last 10 years of his life, and he still worked till the very end. ... And I learned from him that these things that artists do, they call them disciplines for a reason."
Interview Highlights  
On Earle's early days in the Nashville scene
"I got to Nashville at this moment when there was this salon on going on with Guy and his wife Susanna at the center of it, and a lot of it was, there was no place to play. We wrote new songs, we played them for each other sitting around rooms in the middle of the night. Mostly we were trying to impress Susanna, I think. Well, she was beautiful for one thing, but she also — I learned how to write songs from from Guy Clark and Townes Van Zandt, but I learned how to carry myself as an artist from Susanna."
On Clark's songwriting style
"It's just detail. That's what he did, you know, better than anybody that I'd ever seen up to that point. [He's] one of the reasons I threw everything I'd written up until I moved to Nashville away and started all over again when I got to Nashville, and saw what other people were writing and especially Guy. And I think something that I've discovered that I have is a great tool to be born with maybe is a memory for detail. Because Guy was writing stuff like, 'Desperados Waiting For A Train,' that's about Jack Prigg who died when Guy was grown, but most of that story comes from you're talking about an 8 or 9 or 10-year-old Guy Clark."
On how Clark's upbringing influenced his music
"Well, it's one foot in West Texas, one foot in southeast Texas and then the Gulf Coast. His father practiced law in Houston part of that time, and lived in Rockport, and Guy grew up in Rockport. He moved to Rockford when he was in high school. When he was younger, he ended up living with his grandmother. There's a whole West Texas school of songwriters, which Guy is sort of attached to it because he does come from there, but I'm talking about Joe Ely and Butch Hancock and Terry Allen and all those guys. And you know, I think Terry and he were very close, and I think West Texas was the common denominator. That and art in and of itself. Guy painted as well, and he was pretty good."
On the meaning behind performing Clark's songs
"This radio channel that I'm on, the satellite radio channel I'm on, has a cruise that we do every year, and it's largely music. We play a lot of Guy Clark. The first place I actually played all this stuff in front of an audience was on that cruise, and I got two songs into it, and I said to the audience, 'Oh, I just realized what the problem with this tour is going to be: getting through this show without crying every night.' It was incredibly emotional. It was. People in the audience were crying, and because I mean, I think people in the world where I live, Guy Clark's a big deal, and he was a trip.
"He was ... one of the smartest people that I ever knew. He was one of the most stubborn people that I ever knew. We went through periods when we didn't — we weren't really estranged, but we didn't hang out with each other a lot simply because I was just trying to not get myself around some things, and I knew they would be going on, so I kept myself away. And I communicated with him, and I would see him when we were doing shows, but I didn't go over to his house for a long time. And then the last couple of years, he was around, I made a point to see him as much as I could."
---
Alex Ashlock produced and edited this interview for broadcast with Todd Mundt. Samantha Raphelson adapted it for the web. 
This segment aired on March 28, 2019.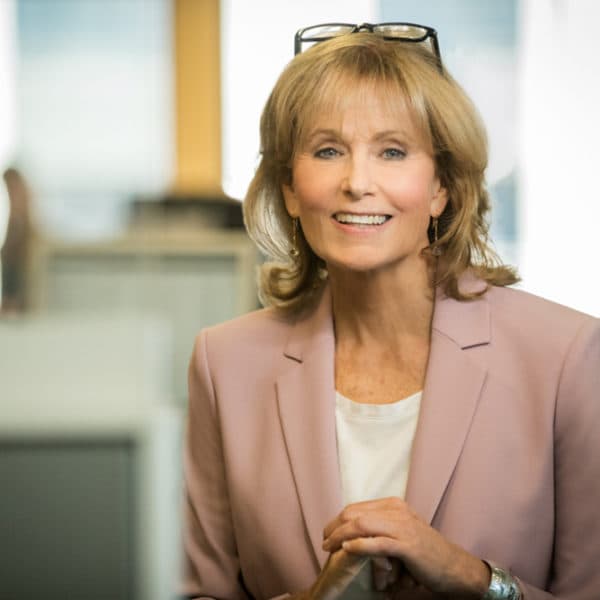 Robin Young Co-Host, Here & Now
Robin Young brings more than 25 years of broadcast experience to her role as host of Here & Now.