Once An Industrial Hub, This Alabama City Is Attracting Tech Talent To The South
Play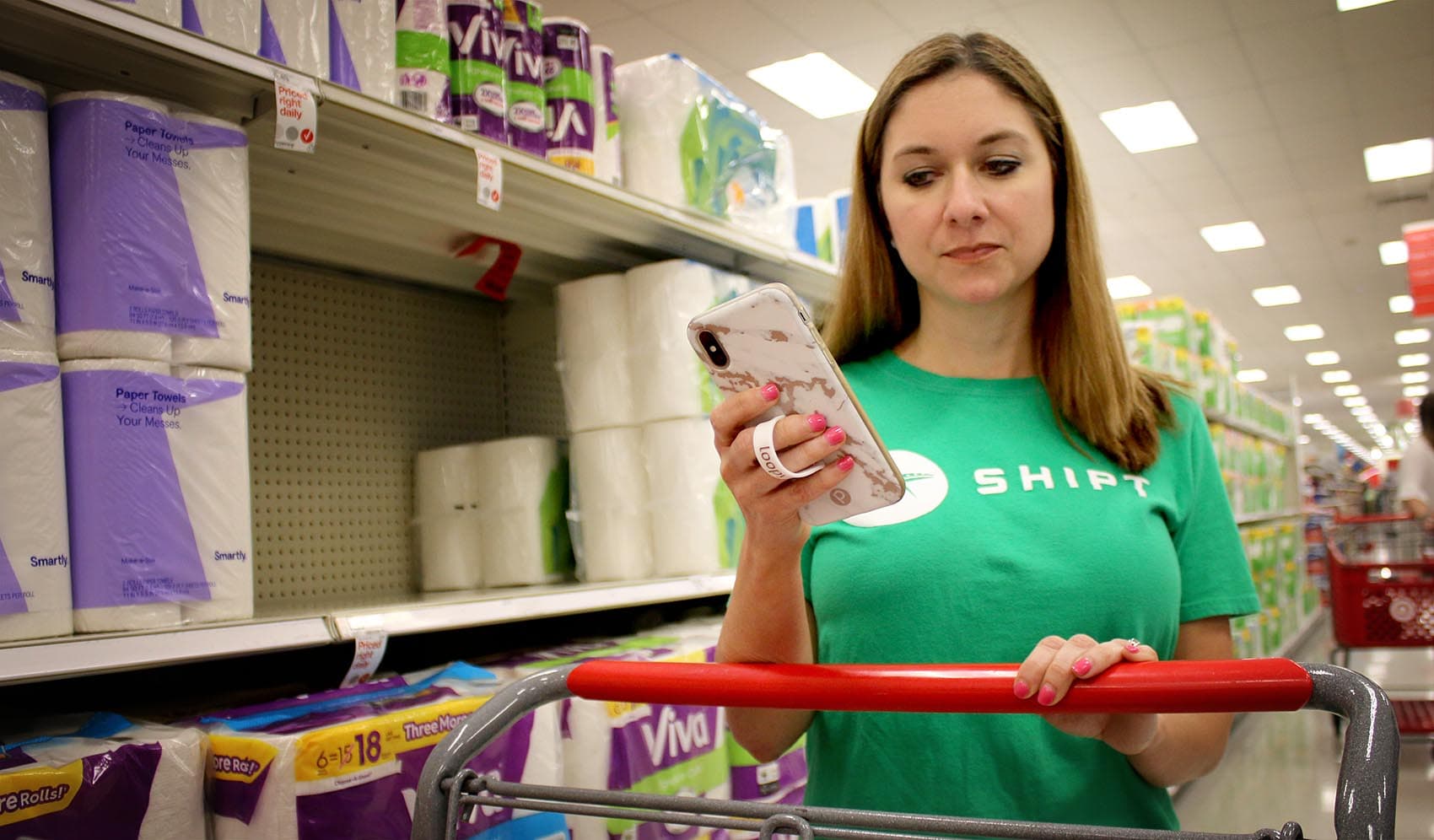 This article is more than 3 years old.
The future of shopping is changing in a place you might not have expected: Birmingham, Alabama.
On one Monday morning in April, Blakely Segroves, who's outfitted in a bright green T-shirt, is busy picking up groceries and household items at the largest Super Target in North America.
But she's not shopping for herself.
Segroves is one of 100,000 nationwide shoppers for a subscription delivery service called Shipt. The company's founder, Bill Smith, says the dream started with a family shopping nightmare.
"My wife and I were out on a Sunday afternoon with our 1-year-old and our newborn child," Smith says. "We were shopping in the store and both kids started crying and it was this huge ordeal, and literally in the parking lot I told my wife, I said, 'I'm going to solve this problem.' "
Smith launched Shipt in his hometown of Birmingham in 2014. Three years later, Target purchased the service for $550 million. Now, it can be found across the country — in over 1,000 Targets, other grocery stores and even Petco. The app is helping drive a trend: Tech firms in Alabama added almost 1,900 jobs in 2018 alone, and contributed more than $13 billion to the state's economy, AL.com reports.
For a $99 annual fee, Shipt members can draw up shopping lists on the app. Then, vetted shoppers — mostly comprised of moms who want flexible schedules — use it on their smartphones to fill the orders. And unlike other services, Shipt shoppers can interact with members in real time.
Smith, a high school dropout who's become something of a hometown hero, says keeping the business local was his key to success.
"It is the culture here, and culture in the South is treating people well, and loyalty and ... extra special touches," he says. "And I love Birmingham. I grew up here and I am so motivated to make this the best place it can possibly be."
Target kept the Shipt headquarters in downtown Birmingham, a city that used to be a hub of the iron and steel industries. Located in the John Hand Building — at one time the city's tallest in the early 1900s — Shipt looks and feels like a Silicon Valley startup: stocked kitchens with free candy, unlimited coffee, rows upon rows of open cubicles and employees dressed in casual clothing.
Shipt's new CEO Kelly Caruso, who was brought in by Target, says the company represents a Birmingham that's rapidly revitalizing — especially in the technology sector. She says there's about 12,000 tech jobs in the city today.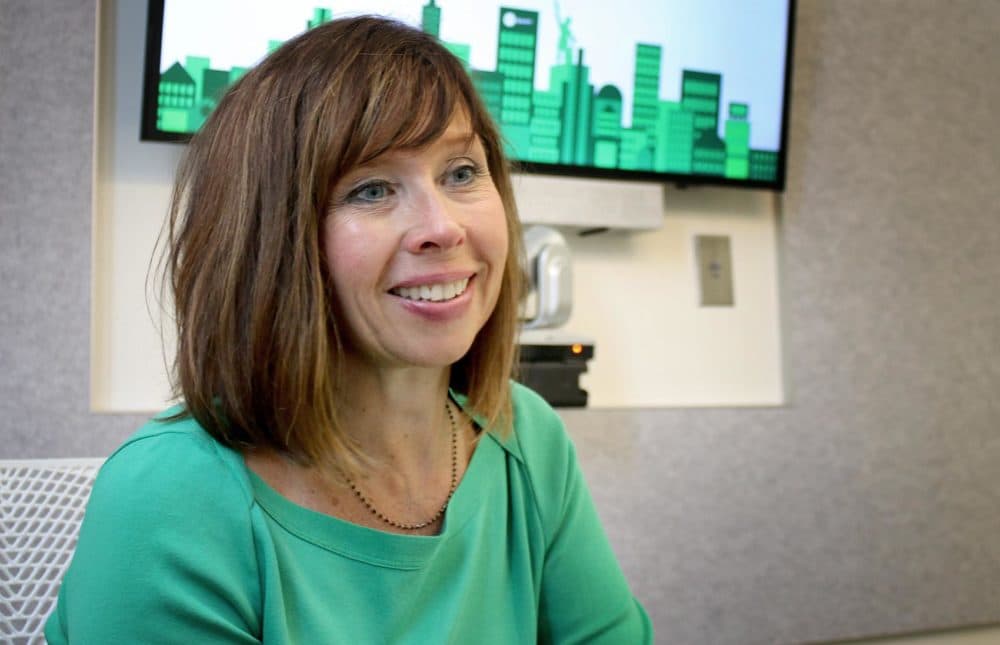 "We've seen an increase of 75% in the amount of engineering degrees coming out of Alabama colleges over the last five years. So really, Shipt has played an integral part in that," she says.
Corey Jones, a Birmingham native, is one of the many engineers employed by Shipt. He says he's happy the city is being seen in a new light.
"It's nice just because we're finally being recognized for something other than, like, just being backwards people," Jones says. "We're progressing."
But while the Shipt headquarters houses programmers and engineers who constantly update the pricing software for items, it's the shoppers who make the delivery service unique. They're paid a percentage of the shopping order plus tips, and many of them have a personal relationship with members who they're shopping for.
"This is what I call my mom job. So I'm a full-time mom and I'm a Shipt shopper when I have time and when my schedule allows," Segroves says, as she shops for a Shipt member named Ann Marie.
Segroves' app shows Ann Marie's list and even tells her which aisle to find them in. While checking off the list, she gets a text from Ann Marie.
"Hey Blakely, thanks for grabbing my order," the text says. "I forgot to add something. It's my brother's birthday this weekend. He's turning 27. Would you mind grabbing him a goofy card?"
"She's putting a lot of trust in me to pick a card out," Segroves says. "I've had to do that before though so it's all good."
Segroves rummages through the card section, checking out the options.
"If I find a really good one, I might send her a picture. I have the ability to do that," she says.
Once she finds a card she thinks will suffice, Segroves snaps a photo, sends it to Ann Marie, puts the card in her cart and continues shopping until Ann Marie answers.
Minutes later, Ann Marie responds.
"Oh, that's perfect, get it," her text says.
Since the birthday card was a special request added onto Ann Marie's list, Segroves punches in the price of the card — $4.99 — on the Shipt app.

That process is exactly what Shipt founder Bill Smith envisioned. As his service expands, he says he plans to stay true to his Alabama roots.
"Shipt today operates in every city across the U.S. We started out in Birmingham and in secondary cities and we do extremely well in many of these smaller markets but also in the larger cities," he says. "And as I think about my next venture, I know that we can build something special in Birmingham. I've seen it happen and that's pretty exciting."
The biggest hurdle for Smith might just be convincing young people to move to Alabama. But he argues it's not hard to see the benefits Birmingham offers.
"We really have an incredible quality of life. And I know because I've spent a lot of time in San Francisco," he says.
With the tech field in Birmingham booming, Smith says there's plenty of opportunities for career growth.
"As I've seen Birmingham just over the last five years, there are a number of new companies here that are in tech and in other areas," he says. "You have people that are making great incomes. They're able to go and spend that money and buy houses in communities. And there's also been a lot of people moving back to their urban core here and all of that is helping to improve the city."
Birmingham boasts a "really low cost of living," Smith says — especially compared to tech hubs like San Francisco, one of the least affordable cities in the U.S.
"Someone that would go to work in San Francisco, they couldn't dream of buying a home there," he says. "They can come to Birmingham, have a great job, a high quality of life, a short commute and own a home. It's fantastic."
---
Robin Young, Ciku Theuri and Karyn Miller-Medzon produced and edited this interview for broadcast. Serena McMahon adapted it for the web.
This segment aired on May 15, 2019.