A Marriage And Political Ambitions Untangle Onstage In 'Hillary And Clinton'
11:06
Play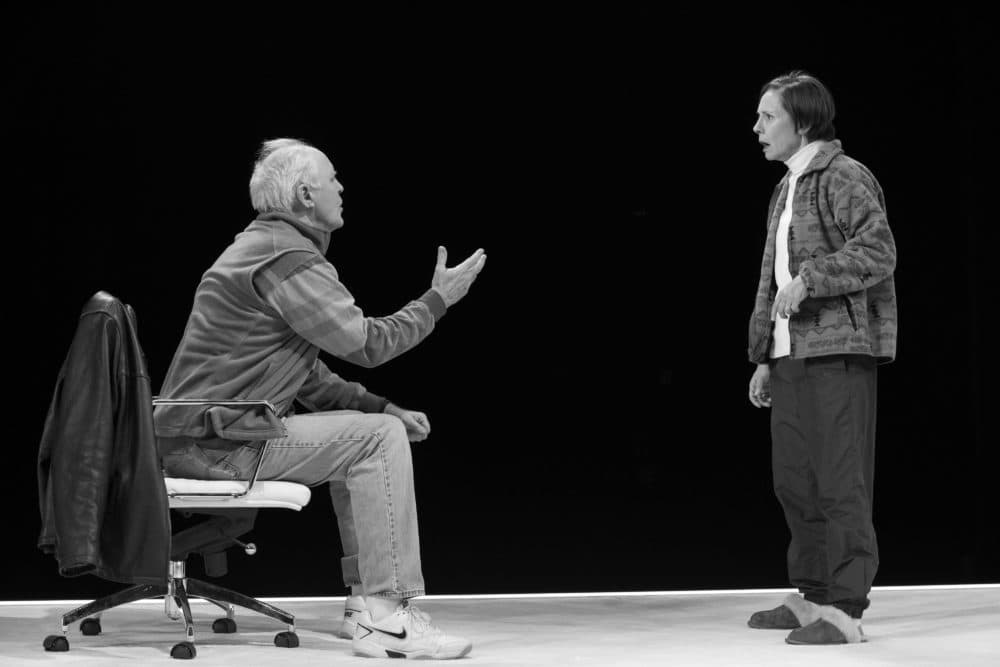 There's a new Broadway play that takes an imaginative look at Hillary and Bill Clinton during the 2008 primaries.
"Hillary and Clinton," written by Lucas Hnath, is a tragedy. But there are also moments of comedy — like when John Lithgow, as Bill Clinton, makes an entrance: his gleaming white legs in way-too-short running shorts, flinging himself back in a chair with a pizza box.
But over the course of the play, the laughs subside.
"Hillary and Clinton" is set in a New Hampshire hotel suite, just as Hillary, played by Laurie Metcalf, slowly realizes the young Sen. Barack Obama is overtaking her. She's torn between accepting the help of her husband — a natural politician — and her anger about what his indiscretions have cost her.
"It's very much a marriage play," Lithgow tells Here & Now's Robin Young. "Just as [our characters] are an imaginary version of the actual Bill and Hillary, they're an imaginary version of so many marriages."
Lithgow and Metcalf leave their portrayal of the real-life Clintons up for interpretation: Metcalf, for instance, doesn't don a blonde wig, nor does Lithgow adopt a Southern drawl. The show also speculates about heated, late-night arguments the couple was reportedly having behind closed doors. But Metcalf says she and Lithgow have approached "Hillary and Clinton" — and its sensitive subject matter — in a spirit of respect.
"I think we both do feel a responsibility, in a sense, of getting this right and doing it with respect, admiration and empathy," she says. "I've been lately playing really, really strong, powerful female roles. This is certainly one of them."
Interview Highlights
On not trying to match the physical traits of the Clintons
Laurie Metcalf: "No, in fact it's kind of the opposite. I'm trying not to channel the real Hillary in the performance. But I think it might be sort of an illusion for the audience ... because they know who we're playing, or they have a sense of that we're Bill and Hillary — sometimes even in rehearsal, somebody would say, 'You looked just like her for one second.' "
On how much of "Hillary and Clinton" is true
Metcalf: "We don't know what they actually said to each other behind closed doors. No one knows that, that's all fabricated [in the show.]"
John Lithgow: "We know, for example, that there were late nights when they could be heard yelling at each other behind closed doors. But nobody knows what they were saying except the two of them. It's just a wonderfully imaginative act of hypothetical speculation. ... All of it, if it ain't true, it sure looks true. And people have just enough memory of those historical facts that it resonates as truth."
"I don't know how I would feel about having my life anatomized in front of a Broadway crowd every night. And I certainly wouldn't go to see it."

John Lithgow
On how the play portrays remarks from Bill that made Hillary upset at him
Metcalf: "Bill's advice to Hillary is to be a broken mess, and to let people see the cracks and things that she's — as he puts it — ashamed of. And it makes her livid, because she wants everything based on merit, and Bill explains to her — and I assume they've had this conversation — that people don't vote with their brains. One of my favorite parts [is] all the verbal sparring that we do back and forth onstage together, John and I, which is extremely fun."
On what keeps bringing them back to theater, and what's special about this production
Lithgow: "[Lori and I] absolutely love working together. I don't think you can find a pair of actors who are more infatuated with theater, both of us. We keep on returning to it."
Metcalf: "It feels risky sometimes, and there's no safety net. Yet there are moments that we've learned now where some of the laughs are — those are always so fun to play. And then the bottom of this drops out sometimes and we each get monologues that really go to the depths. It has everything that an actor would want to explore within this one play."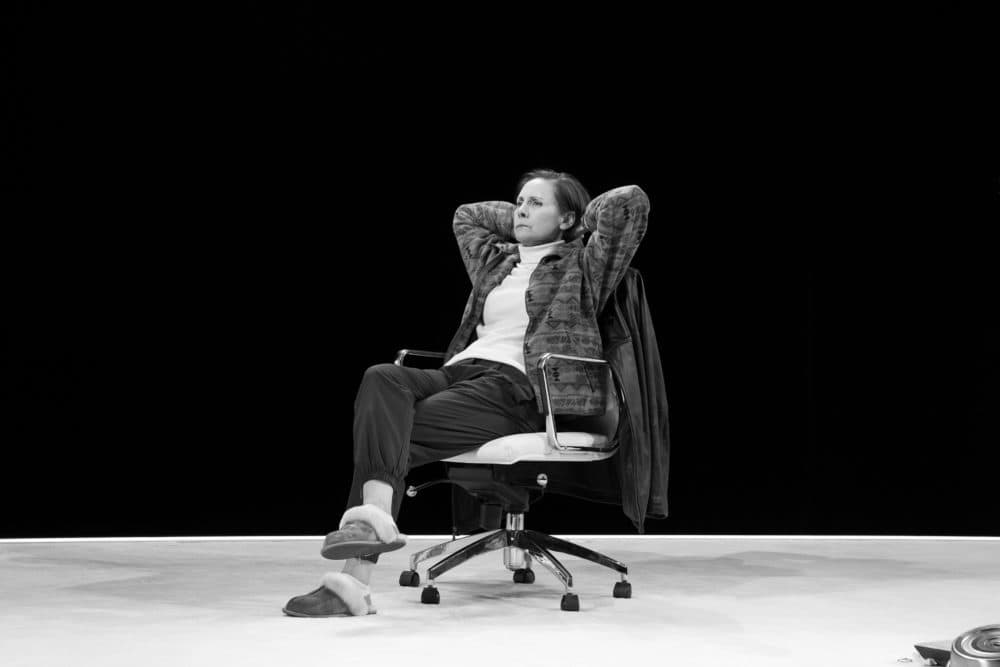 On whether playing real-life people who are still alive affects the performance
Lithgow: "It was certainly on my mind when I read the script. I do think about how they feel about it. I sense that they wish it would go away. I don't know how I would feel about having my life anatomized in front of a Broadway crowd every night. And I certainly wouldn't go to see it."
On Hillary ending the play as a tragic character, and how it foreshadows her presidential defeat in 2016
Metcalf: "Someone was saying the tragedy is when the character doesn't see what's about to happen, and everybody else does — or at least the audience. And that's where we leave her in 2008, claiming that she will continue to fight and has always been a fighter. And the audience knows what's coming up in the next 11 years that the 2008 Hillary can't know. And I feel so compassionate for her at the end of the play in that moment."
---
Emiko Tamagawa produced this interview and edited it for broadcast with Kathleen McKenna. Jack Mitchell adapted it for the web.
This segment aired on May 16, 2019.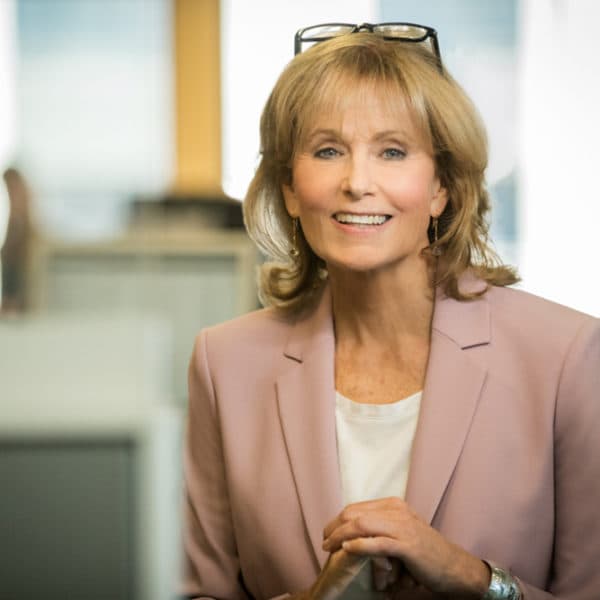 Robin Young Co-Host, Here & Now
Robin Young brings more than 25 years of broadcast experience to her role as host of Here & Now.