Taking Care Of His Wife With Alzheimer's — With Help From His New Girlfriend
Resume
Editor's Note: This segment was rebroadcast on Feb. 24, 2020 after B. Smith's death. That audio is available here.
---
B. Smith — "B" for Barbara, but just B. to her millions of fans — was one of the first African American models on the cover of Mademoiselle magazine. She then became an entrepreneur and A-list restaurateur, with cookbooks, home products and a syndicated TV show.
Then, in 2013, came a diagnosis: early onset Alzheimer's.
Smith and her husband Dan Gasby, a respected producer, wrote a book early on: "Before I Forget: Love, Hope, Help, and Acceptance in Our Fight Against Alzheimer's." They agreed to talk publicly about their situation, to get the word out that African Americans are far more likely to get Alzheimer's than whites, and women are more likely to get it than men.
"My biggest fear is that I die before her," Gasby (@ThankyouDan) tells Here & Now. "We talked about the what ifs. She didn't want to be, as we talked about it, 'a can of corn,' and I didn't want to be a can of corn. We wrote those things out in our wills about end-of-life proxies and things of that sort — which most people don't do, and I have to be candid with you, most African Americans don't even want to talk about."
While he says he wouldn't have it any other way, Gasby has also spoken openly about the heartbreaking difficulties of keeping B. at home, providing care alongside his daughter. But when Gasby made a recent announcement about a choice he'd made — he met and fell in love with another woman, Alex Lerner — he was excoriated.
Lerner was taking care of her dying father when Gasby met her. The two bonded over their experience as caregivers, and have since started a relationship. Lerner helps Gasby and his family take care of B.
"I wish the role was reversed and B. was doing the same thing," Gasby says of his decision. "I'd want her to be happy. Before you're black, you're a person. You're a human being. And it has taught me one thing about judgment and about people: The average person makes a judgment without any real knowledge."
Interview Highlights
On the toll Alzheimer's has taken on B., and how it's impacted their marriage and business partnership
"As a 70-year-old woman, she looks like she could be in her 50s. But mentally, she's like a toddler."
"It's impacted us greatly. I mean, we had a relationship that we called a 'real 40.' In business if you've got 40 percent of anything, you basically have a major stake, but you don't control. And we built the business around B. I was in television, I've done a lot of different things. But when we got together and she wanted to put on her first TV show after she wrote her first book, she came to me and said, 'Would you help me?' And I said, 'Of course.'
"It takes everything out of you to see someone who is vibrant and brilliant and caring suddenly be reduced to not being able to understand anything."

Dan Gasby
"It's tough because, for 27 years, we operated as two as one. Then one day you suddenly realize that you're looking at a person who can't talk to you with their eyes, and no matter how much you love them, things are sort of like a railroad track: If it's parallel, it goes on to infinity. But if a little bit is off, the further down the tracks you go, the farther it is away from parallel, and that's what happened with us. It derailed, by virtue of us not being able to communicate."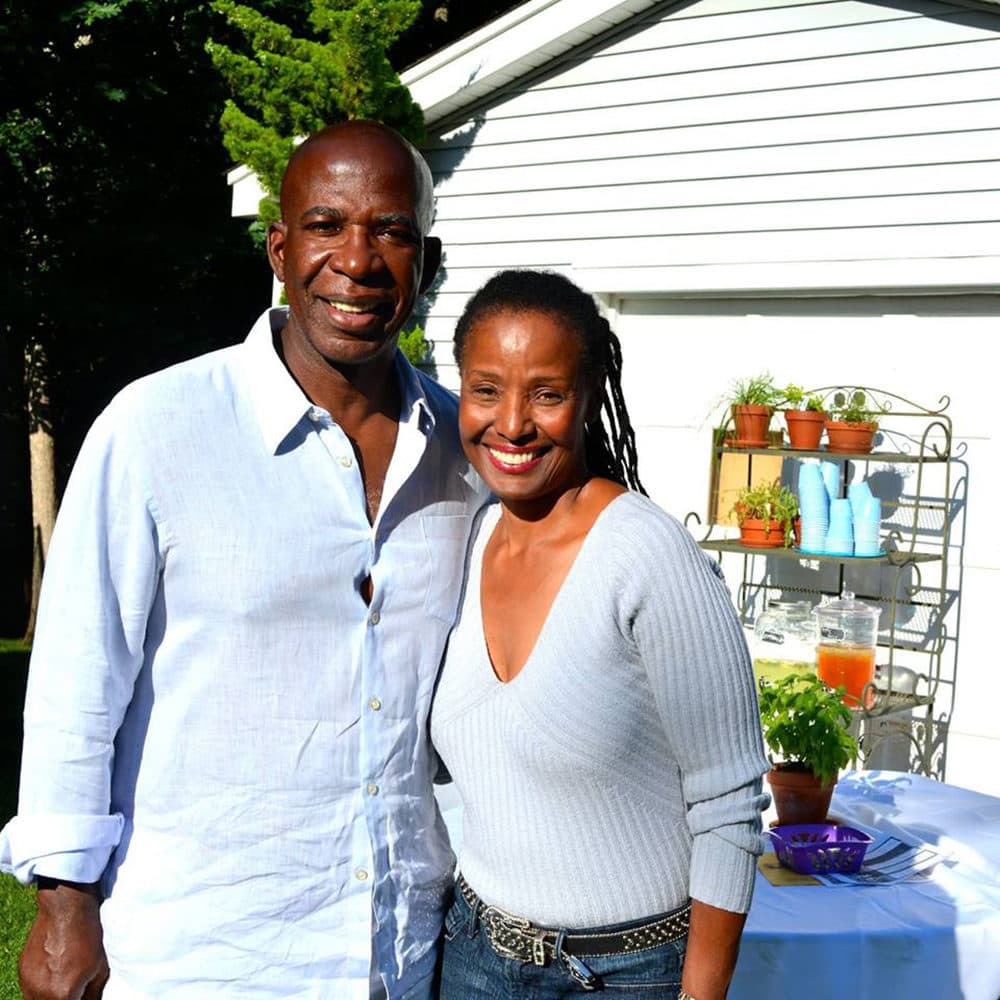 On being one of B.'s primary caregivers
"It's a 24/7, 365 effort that you have to always be cognizant of, because at any given time, she could either walk away, she could eat something — like I'll give you a perfect example: The housekeeper uses Fabuloso, and Fabuloso looks like grape soda. And so we have to be careful that we don't leave any detergents or soaps, because if you blink, she can take it. And quite honestly, what most people don't understand — whether you have means or not — the emotional toll is unbelievable. It takes everything out of you to see someone who is vibrant and brilliant and caring suddenly be reduced to not being able to understand anything. It literally robs the person of their humanness, and they basically become a mammal."
"She said to me, 'I know what this is, I know where it's going to take me. I want you to live your life.' "

Dan Gasby
On the backlash to his decision to date
"The caregiver basically is in a no-win situation. Everybody can have judgment, but they don't sit there at 3 o'clock in the morning and have to clean up after somebody who went to the bathroom in the bed, or on the floor. Nobody wants to talk about having to change somebody, or every time you bathed them, it's like a kabuki dance trying to get them to take their clothes off and clean them. B. understood that. We talked about this.
"She said to me, 'I know what this is, I know where it's going to take me. I want you to live your life.' And what's so arguably sad is how telling the truth has created such a furor among people who have no clue who B. Smith is."
On people dismayed by his decision to be in a relationship with another woman while his wife is still alive and coping with Alzheimer's
"Of course I'm hearing that. And I'm saying that I don't have a wife. I hid this for five years, and then I came out with this for five years, and I'm not gonna let myself die in the name of what somebody else feels is right. So to have a situation where you can spend time with someone, you can share moments with someone, for people who want to do that, God bless them. But I've studied this, I understand, and there are thousands, tens of thousands of people — I get calls all the time from people who say, 'Thank you,' almost like coming out of the closet.
"Alex understood when we got into this relationship that, just like you have two kids and I fall in love with you Robin, you know what? I don't get you and the kids are optional. You get the package. Alex does not live in my house. She has a room that she can put her stuff in. But most importantly, I did this because I saw how the African American community in particular is dealing with a tsunami that is going to impact them over the next 20 years."
On his efforts to eliminate stigma in the black community about participating in Alzheimer's research and clinical trials
"My concern, quite honestly, is that in 2040, they will have found ways to mitigate Alzheimer's for vast swaths of the population. But because black folks are afraid of participating in drug trials, we're right where we were in 2000, and 2010 and 2020. That's my biggest concern. And I started to read and see how we're so afraid of dealing with the future and looking at things from a different perspective. That's what B. understood, and she said, 'Let's tell the story.' "
---
Marcelle Hutchins produced this interview and edited it for broadcast with Todd Mundt. Jack Mitchell adapted it for the web.
This segment aired on June 6, 2019.