NOAA Is Upgrading Its Forecast Model For The First Time In Nearly 40 Years
03:45
Play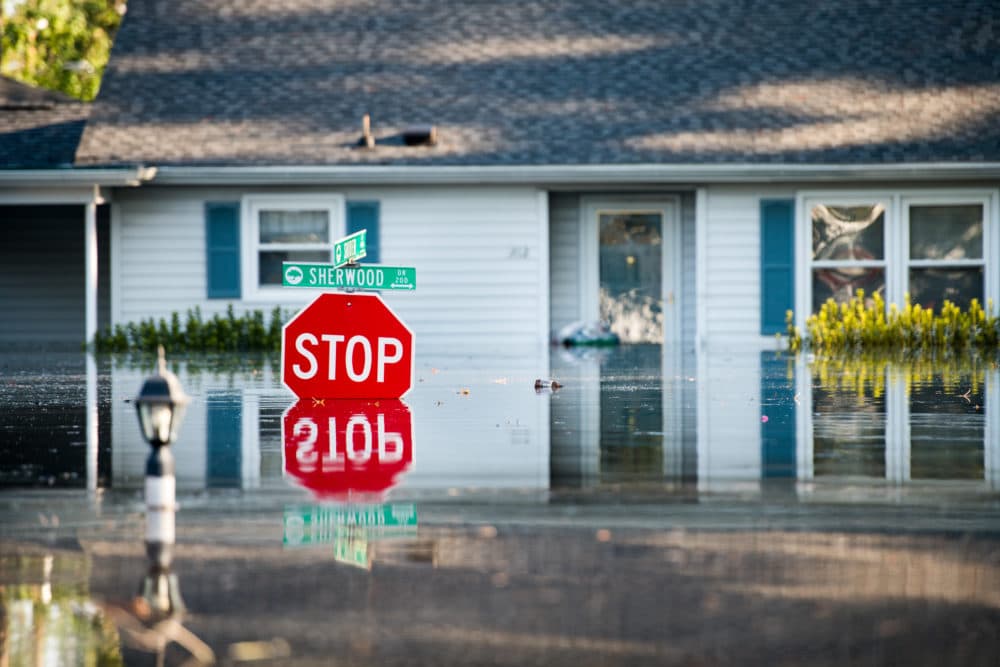 This article is more than 3 years old.
Your local weather forecast is about to get more accurate.
For the first time in nearly 40 years, the National Oceanic and Atmospheric Administration is upgrading its weather prediction model called the Global Forecast System. It's the engine under the hood that drives the accuracy of your daily forecast.
The update will allow for better predictions of temperature and precipitation, as well as the path and intensity of hurricanes and other major weather events, says Neil Jacobs, acting administrator for NOAA.
Jacobs tells Here & Now's Peter O'Dowd that while the change won't bring a "massive improvement," it does pave the way for future upgrades.
"The upgrade that we're doing now is to the dynamic core, which is the grid on how the model calculates its equations," he says. "That upgrade has to be in place before we actually upgrade that data assimilation system, and the data assimilation upgrade is when you will see significant improvements."
NOAA scientists tested the Finite-Volume Cubed-Sphere — the upgraded dynamic core — against archived historical predictions made by the old model. The new system performed just as good or better than the existing model, Jacobs says.
Congress approved funding to upgrade the forecast model after Hurricane Sandy in 2012. Jacobs says the process took so long because each tweak to the system needs to be tested along the way.
"The entire modeling system is over 5 million lines of code, so it's a monumental effort with a bunch of scientists and software engineers to make any changes, and a lot of these changes are done incrementally," he says. "So it takes a lot of time, and then any time you implement a change in the software, you want to make sure if you improve one thing that that doesn't subsequently break something else."
The U.S. has faced pressure to keep up with Europe, which has historically had a better model for tracking major weather events — and Jacobs admits the European modeling system is "very sophisticated."
"They assimilate data in a slightly more sophisticated way, which gives them an edge," he says. "And while we have an extremely collaborative relationship with them as far as, you know, sharing information and scientists and code, it's sort of a friendly competition."
---
Ciku Theuri produced and edited this interview for broadcast with Kathleen McKenna.
This segment aired on June 14, 2019.