'The Pearsons Are Not An Anomaly': Mandy Moore And Milo Ventimiglia On Emmy-Nominated Show 'This Is Us'
11:08
Play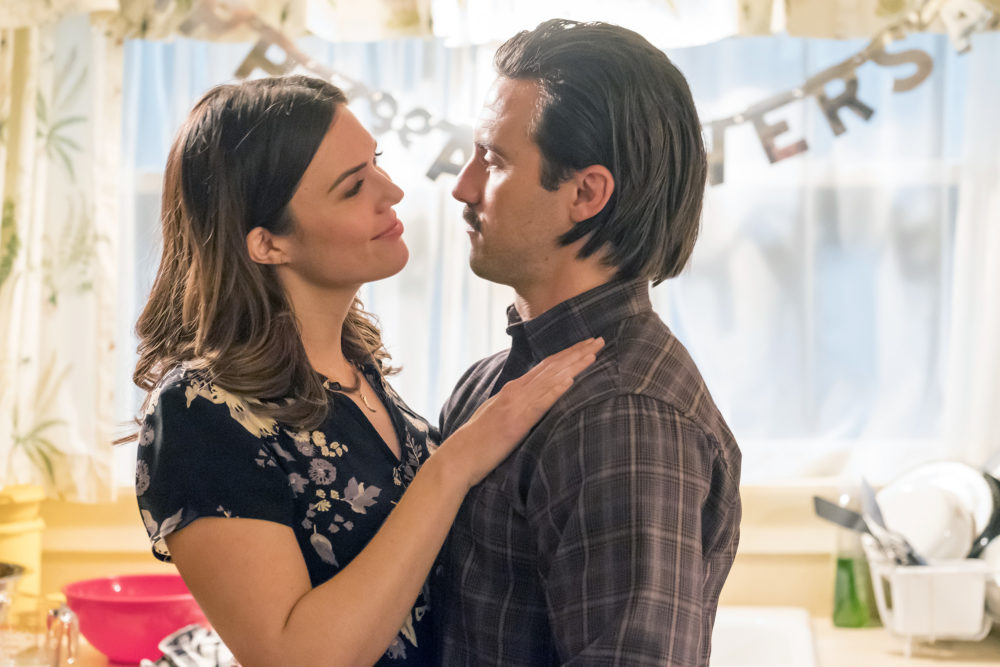 NBC's "This Is Us" is among the contenders at next month's Emmy Awards, racking up nine nominations.
Over four seasons, the series tells the heartwarming and emotional story of one American family — the Pearsons — through the present, past and future, taking viewers on a journey through different time periods.
Mandy Moore, who plays Rebecca, an exhausted mom of three who turns into a wise grandmother, is nominated for outstanding lead actress in a drama series — her first Emmy nomination.
"I mean, it's mind boggling," she says.
Milo Ventimiglia, who plays Jack, a dedicated father and romantic husband, interjects.
"Nowadays, it's my favorite thing to say, 'Emmy-nominated Mandy Moore,' " he says. Ventimiglia himself is Emmy-nominated for outstanding lead actor in a drama series.
"This Is Us" has gained widespread acclaim and has struck a chord with so many viewers because the Pearsons' struggles have a "striking similarity to a lot of families," Ventimiglia says.
Fans feel they can relate to the family, a group of characters all grappling with personal hardships such as identity, anxiety, obesity or alcoholism.
"It is about life. The highest of highs [and] the lowest of lows," Moore says. "We've had this audience with us from episode one and they've allowed us to take this journey."
Interview Highlights
On how Ventimiglia drew upon his own father for his role as Jack
Ventimiglia: "I mean, first of all, my dad Peter Ventimiglia is just one of the greatest guys on the planet."
Moore: "I can attest to that."
Ventimiglia: "Mandy and I would talk about Don Moore, her father. I feel like I'm kind of doing one for all the good dads out there. But I had the greatest example growing up of how fathers should be and the lessons that we need to learn from our dads [and] from good men. My dad's a Vietnam veteran, and he had my sisters and I at 30, and we grew up actually in the same era as the Big Three [Rebecca and Jack's children]. I always looked up to my dad and now I get to look back as my father on the show in playing Jack."
On the different time periods they play throughout the series
Moore: "I think I played Rebecca from 16 to 85 last year. So there are some prosthetics involved because I'm 35. But also having said that, at this point three seasons in, it's like slipping into an old pair of comfortable shoes when I play Rebecca at present day and she's about 68 or 69."
On how much they knew, in the beginning of season one, what was to come season four
Moore: "I mean, we do know theoretically how the show ends. Now the writers and Dan Fogelman who created our show sort of have to work backwards in a way. So much of that factors in for us as actors we need to have as many of the answers to questions that they can give us at this point."
On knowing what's to come as an actor — but not giving it away
Ventimiglia: "You can't show that [something bad might happen] but the thing is what Jack has — and I know I kind of feel the same — is an understanding that at some point life is going to end. You just don't focus on that. You focus on the life that's immediately happening. And for Jack, it's his wife and for Jack, it's his kids. So the knowledge that something will happen at some point and he's gonna leave us, you're not…"
Moore: "You don't have to factor that in necessarily."
Ventimiglia: "You don't. And also I mean for Mandy and I, mostly for what we do, we're in the past. These are memories, touchstones along the way of what the present day Big Three are experiencing."
Moore: "They inform our adult actors more than they necessarily inform our stories."
On the feedback they get from the show's fans
Moore: "I feel like we've become de facto therapists for people on the streets in all walks of life. People are so lovely and want to come up to us and tell us about their own life or what they relate to the show about and what characters they love and why."
Ventimiglia: "Or, 'Why weren't you on? I needed my therapy session.' "
On Moore's 1999 hit, "Candy"
Moore: "I just crawled under the table, FYI. That was 20 years ago. I was a baby!"
On playing a father figure
Ventimiglia: "I try. I mean with everything kind of going on in the world right now I think we actually need the attainable superhero. I think we need to not have the guys that are in capes with superhuman powers to be looked up to only. I think we need the guys that look like our neighbors, look like our fathers, look like our brothers and our sons. We need good guys to stand up. You got to strive to be a good person, a human being, first."
On what they say to those who think the show is too emotional
Ventimiglia: "It's kind of amazing. One thing that Dan Fogelman has always said he's not afraid of being sentimental and we can't be all head and no heart, just like we can't be all heart and no head. And I think what we have on this show are a lot of heartfelt human beings that are highly intellectual, but they're also allowing themselves to feel and try and relate to their loved ones because you never know, like Jack, when you're going to meet your end. So hopefully you can have a good life and a life that your loved ones are going to remember and talk about positively when you leave."
---
Ashley Locke produced and edited this interview for broadcast with Todd Mundt. Serena McMahon adapted it for web. 
This segment aired on August 15, 2019.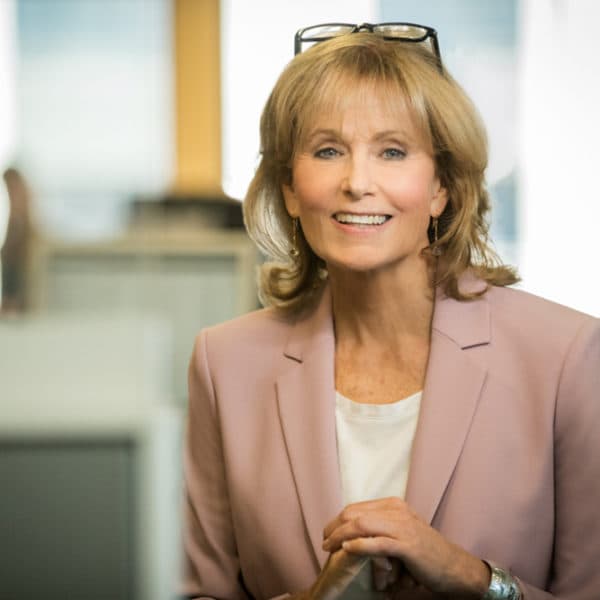 Robin Young Co-Host, Here & Now
Robin Young brings more than 25 years of broadcast experience to her role as host of Here & Now.