Dog-Killing Blue-Green Algae Spreads Across U.S. Lakes, Ponds
Resume
Several weeks ago, Melissa Martin took her beloved West Highland white terriers, Abby and Izzy, and her Doodle mix named Harpo to a playdate with her neighbors at a nearby pond in Wilmington, North Carolina.
Harpo splashed around in the water for about five minutes, while Abby and Izzy played at the water's edge.
The next day, all three of her dogs were dead. Cyanobacteria — or blue-green algae — was to blame.
"The water was crystal clear," Martin says. "A lot of the things that you read say that cyanobacteria or blue-green algae has an appearance or an odor and it had neither."
Martin's nightmare began soon after she got home with the dogs. Abby, one of the white terriers, started experiencing a seizure. She rushed Abby to the emergency veterinarian, while her partner Denise remained home with the other two pups.
The veterinarian took a look at Abby, asked about the pond, and told Martin to get her two other dogs into the vet hospital immediately.
By the time Denise made it to the veterinarian's parking lot, Izzy was "lifeless."
"I ran Izzy in and I handed her to the vet tech and Denise came in with Harpo and he appeared to be fine but as soon as he got to me, he started seizing," Martin says. "It was awful."
After a meeting with poison control — who told the couple they believed the dogs had been exposed to blue-green algae — the vet said both of the Westies' medication was maxed out and there was nothing more they could do.
"We decided that it was time to let them go," Martin says through tears. "In the process, Harpo was on a bottom incubator thing. They pulled him out and let him lay on my feet while we put the Westies to sleep."
About 15 minutes later, she says, Harpo died.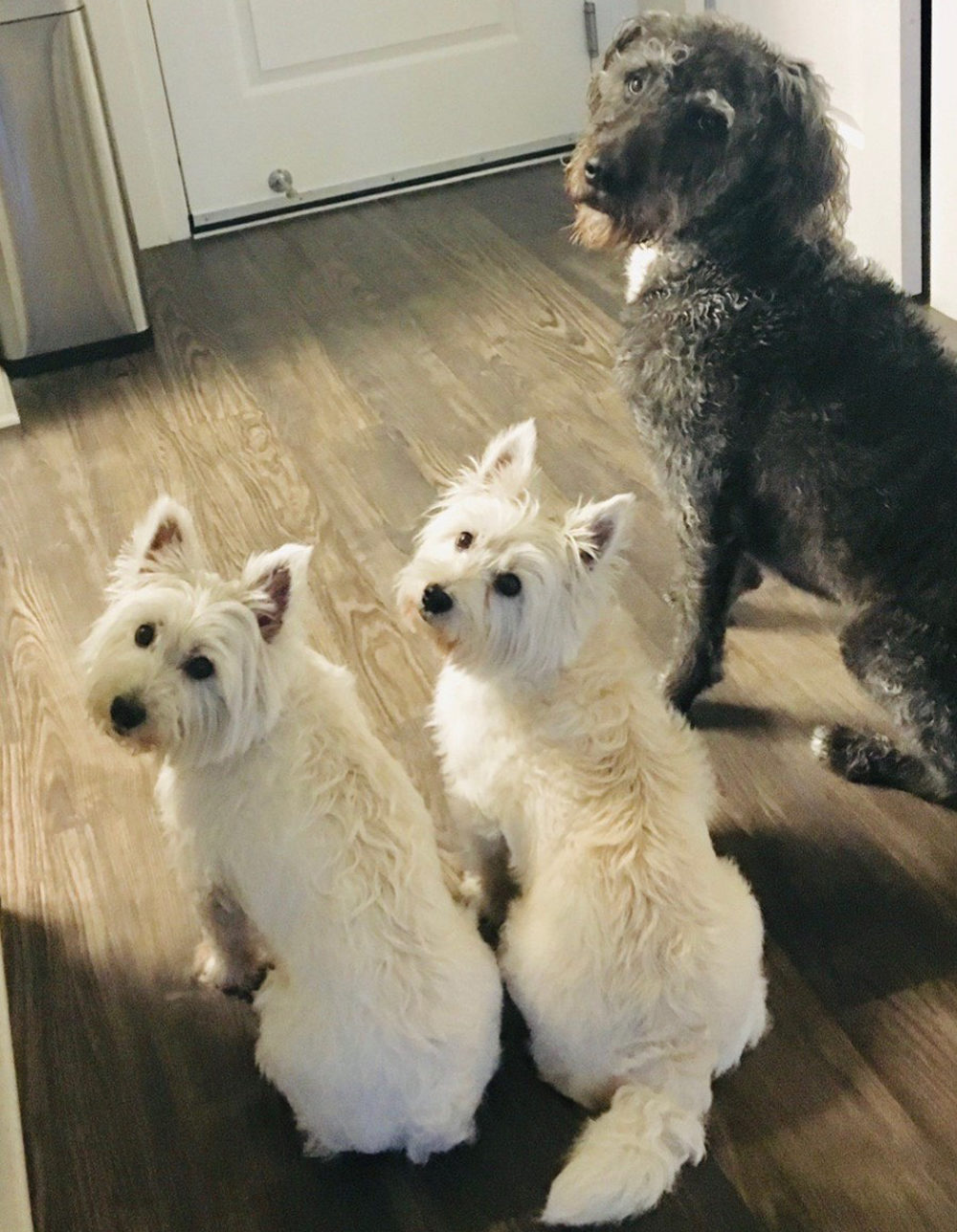 "I'm a very responsible pet owner. My dogs were everything to me. I would have never put them in a position to be harmed," she says. "This water looked perfectly fine. There was a fountain in that pond. I mean, it's pretty. It's right off of a major walking trail in our city. And still to this day, Wilmington has zero signs at any bodies of water that says that the water could be toxic. I don't understand it."
Blooms of blue-green algae have been documented in all 50 states, David G. Schmale III, a professor at Virginia Tech, told CNN. At least four dogs total have died as a result of the harmful bacteria.
Dr. Val Beasley, a professor of veterinary, wildlife and ecological toxicology sciences at Penn State, calls the infestation in lakes and ponds across the country a "serious problem."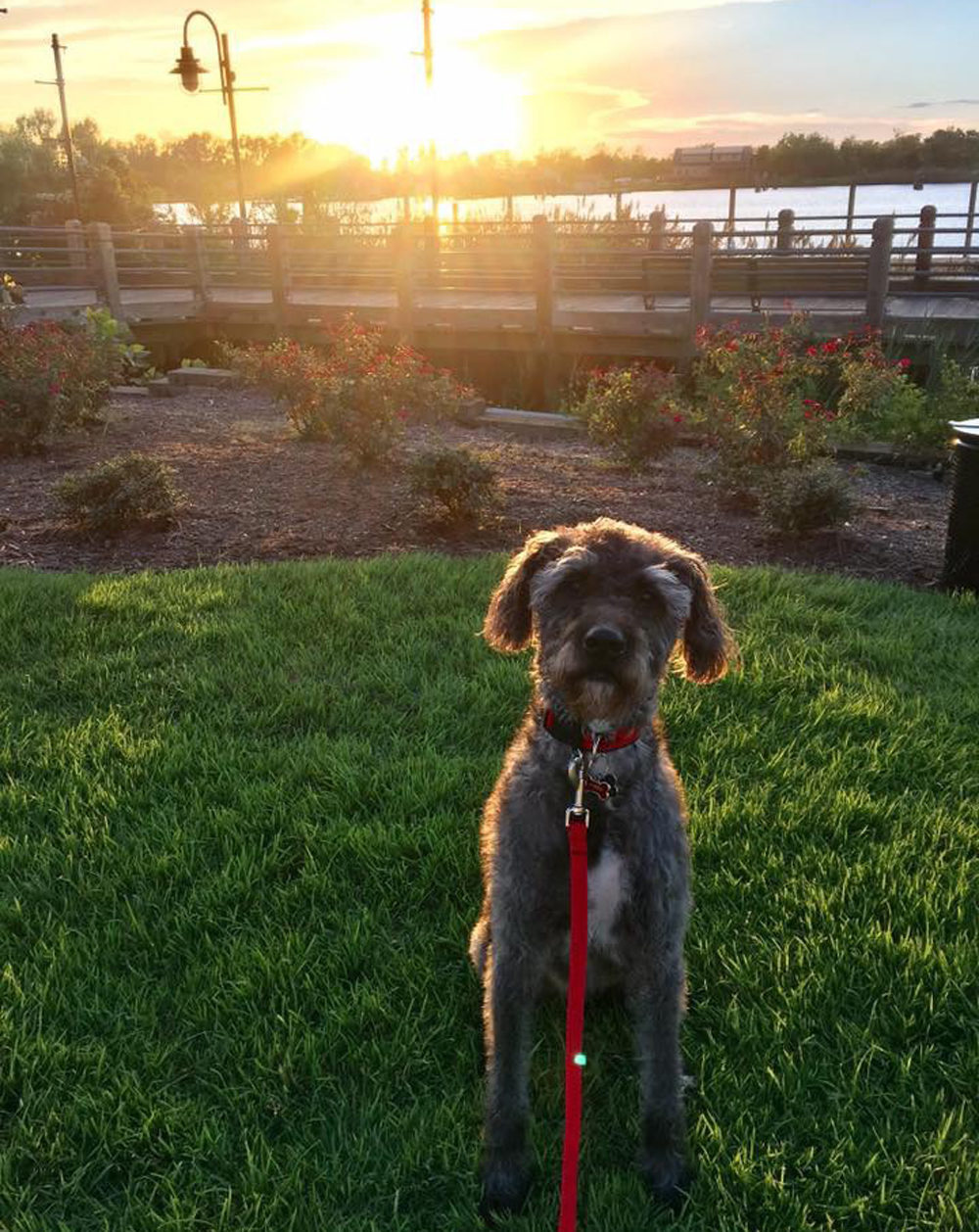 Beasley says the algae bloom can be traced to warmer temperatures that help incubate the bacteria, making it easy for it replicate rapidly. Dogs can lap it up into their systems on the edges of a pond, or even lick it off themselves after swimming.
Although he says it's difficult to save animals from the bacteria, there is a chance "to help some of them survive if we get there early enough and intervene in just the right ways."
Veterinarians can try to evacuate the digestive tract, to prevent absorption of toxins from blue-green algae in dogs, Beasley says.
"You can give an absorbent-like activated carbon," he says. "Artificial respiration is critically important. But we really don't want to wait for them to start showing signs."
For now, the only solution for keeping your dog safe from cyanobacteria is to prevent exposure to and absorption of the cyanobacterial toxins in the first place.
"You wouldn't let your child drink from the surface water,' Beasley says. "I don't recommend letting dogs do that either."
Ciku Theuri produced and edited this interview for broadcast with Peter O'Dowd. Serena McMahon adapted it for the web. 
This segment aired on August 27, 2019.