Former Sen. Heitkamp Says 'We've Missed The Message' If 2020 Race Becomes About 'Medicare For All'
09:33
Play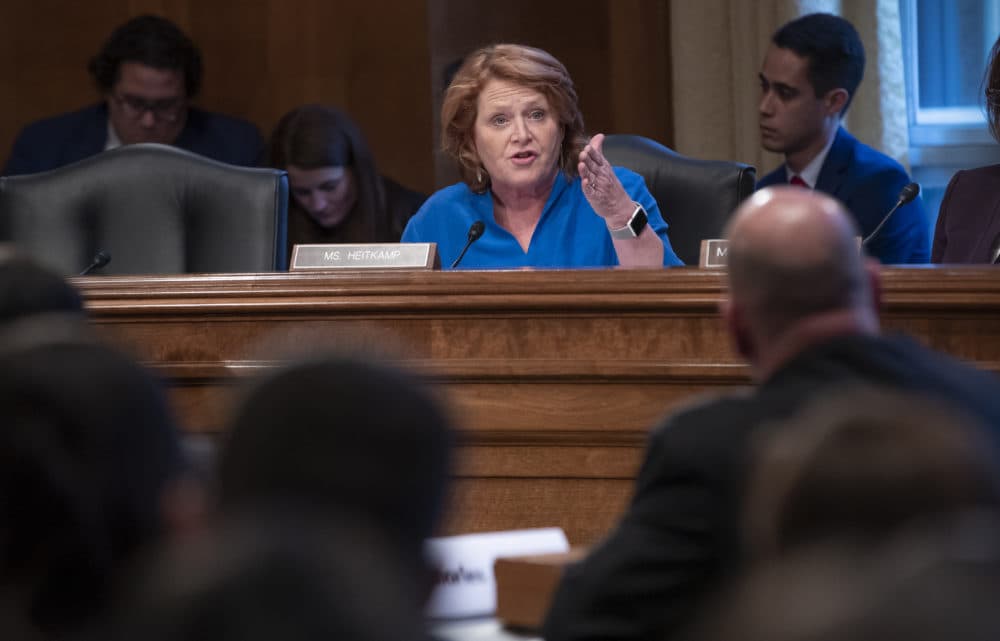 Former Sen. Heidi Heitkamp says the 2020 race needs to be a "referendum" on President Trump.
"I think that everybody needs to take a deep breath and realize that if this becomes about a major initiative like 'Medicare for All,' then we've missed the message," she says.
Heitkamp says arguing over health care plans lets Trump "off the hook" for seeking to change protections on preexisting conditions and to repeal Medicaid expansion.
"We need to make this about the president and his policies, not just the corruption and not just the crazy that comes out of the White House," she says, "But how he is hurting Americans every day with the policies that he's promoting."
She'd like to see candidates put energy into a basic universal health care plan while bringing attention to the Trump administration's health care strategy, which she says takes away protection from "millions and millions of people in this country."
Interview Highlights
On the impeachment inquiry into Trump
"You know, I think that everybody has got kind of the cart before the horse. The investigations that are ongoing, there may be something that exonerates this president. There may be things that are told that would say that the president was not aware. However, what we've seen so far is incredibly troubling. And I think once we get to the public hearings, we're going to have a much better idea of exactly where this whole thing falls out. But I think that the Democrats have clearly coalesced around actually conducting the inquiry, which wasn't true a month and a half ago."
On whether there's any appetite for impeachment among North Dakotans
"I think there's two groups. One, the president is getting picked on. He's our guy. And even people like Sen. [Kevin] Cramer, who defend him repeatedly and exhaust all reason in defending him, they're still not defending him enough. And then there's a second group: 'I wish it would all go away. I'm so tired of hearing about it. And none of this is helpful in moving the country forward.' And so I think there is a level of exhaustion in America, and I don't think it's just in rural America. I think it's across the board. People just want things to be more normal."
"I think the speaker [Nancy Pelosi] absolutely has a point when she says, 'I wasn't looking for this. It was handed to me.' It was basically driven by the president. They have a constitutional obligation to do their job of checks and balances. I'm just saying that they also have their obligation to make a very targeted and I think specific case for why this president should be removed at the ballot box. And one of the concerns that I have is that impeachment basically sucks the oxygen out of the room in making the case for why Democratic leadership would be better for this country."
On looking to recent polls and the upcoming Iowa caucus
"I think it's really dangerous to look at Iowa and just look at public opinion polls. You've got to look at what's happening on the ground and who's got the best organization, and by all accounts, it's Elizabeth [Warren] and Mayor Pete [Buttigieg]. And so I expect that what we're going to see is a mixed result out of Iowa. But we're also going to see a lot of candidates who thought they would do well there and not doing well."
On Sen. Elizabeth Warren's presidential campaign
"Well, I mean, she's not breaking out. She's in competition with a whole lot of other people. And again, when you look at those numbers, both she and Biden are polling below 20%. And that's pretty remarkable, so let's not overstate it. I think that she has a message. She's clear about why she's doing it. That's compelling to people because they are tired of people who will talk around issues and not address them directly. So I expect that what we're going to see will be a lot of people being more direct about their message. You saw it already with Sen. Klobuchar and I think Mayor Pete moving forward. So there's a lot of time between now and the Iowa caucus."
On whether Sen. Bernie Sanders or Warren would back off a 'Medicare for All' plan to appeal to general election electorate
"No, I don't. I mean, I think that they are true believers. We'll see what Elizabeth says today or in the next couple days about how she's going to pay for this. But I think at the end of the day, they are who they are. That's what makes them compelling candidates. The question is, can they sell those policies? It's going to be up to them to sell those policies. And Bernie constantly reminded me, look, you know, that the majority of people in this country would love to be on Medicare if they could. My point is there is a fair number of those people who don't want to be on any government insurance."
On policies to tax the rich
"I'm a former tax commissioner from North Dakota so I look at this kind of from how do you administer it? And I think you'll see that the countries that have actually imposed wealth taxes, the majority of them have backed off because it didn't achieve the results that they had hoped. So my advice is, look, take a look at things within the current tax code that advantage very, very wealthy people, things like the difference between earned and unearned income in terms of tax rates. There's a whole lot of things that you can be talking about that actually achieve, I think, a better result. But like I said, this is enormously popular, not just among Democrats and Independents, but also among Republicans."
On candidates, such as South Bend Mayor Pete Buttigieg, reminding voters of where he's from
"Well, I think Amy [Klobuchar] does the same thing. And it does, I think, suggest that there is a different perspective and a different point of view. I mean, it's not saying we're morally more capable or that we're better than the next person, but we do come with a different perspective if you grew up in the Midwest, and also, I think a greater sense of the political challenges. And I think that's what he's saying. You know, he's from Indiana. I'm from North Dakota. We understand that Democrats used to win those states, but they won by being pragmatists and by not over-promising things they couldn't deliver. And so I think if you look at what his message really was, it wasn't one of superiority. It was one of look, we're many ways more pragmatic than a lot of people are to live in places where it is deep blue."
---
Jill Ryan produced and edited this interview for broadcast with Todd Mundt. Serena McMahon adapted it for the web.
This segment aired on October 21, 2019.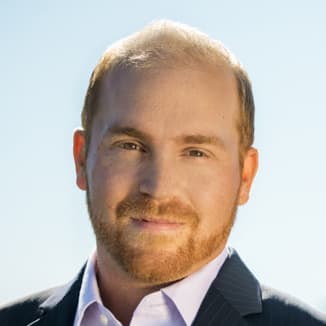 Jeremy Hobson Co-Host, Here & Now
Before coming to WBUR to co-host Here & Now, Jeremy Hobson hosted the Marketplace Morning Report, a daily business news program with an audience of more than six million.