'Queer Eye' Star Karamo Brown Wants Kids To Know They Are 'Perfectly Designed'
Play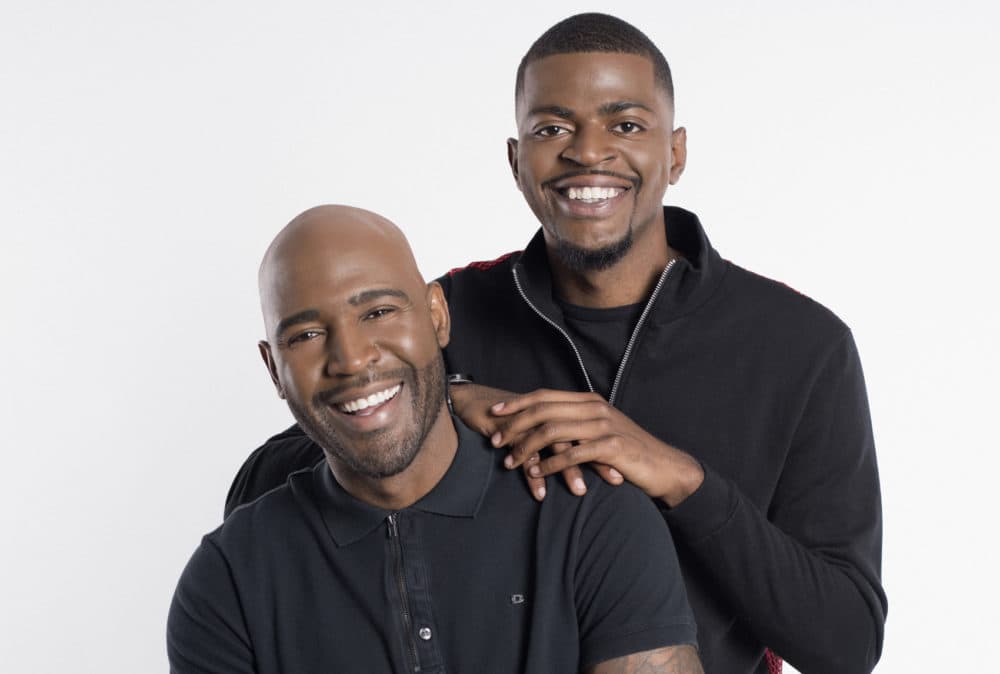 This article is more than 3 years old.
As a member of Netflix's "Queer Eye" Fab Five, Karamo Brown serves as the culture expert.
While the rest of the group focuses on the outside, Brown works on the inside. When he's not marching into people's lives and leaving them changed forever, Brown is an author and father of two sons.
Some of Brown's most heart-wrenching moments on the show take place while he's talking with the episode's guest in a car. He loves driving, but now he's not sure his back up career plan of working as an Uber driver would work out.
"It's never going to work because people will not get in the car with me ever, ever," he says. "Even my own kids now are always like, 'Dad, I am not getting in with you. You're not going to have a heart to heart with me right now.'"

Brown co-authored his new children's book, "I Am Perfectly Designed," with his 22-year-old son Jason "Rachel" Brown.
The son of Jamaican immigrants, Brown came out when he was 16. A decade later, he found out a former girlfriend had birthed their son, Jason Brown. With the mother's permission, Brown took full custody of his son and later adopted his half-brother. He took 10 years off from working in entertainment to raise his two sons and become a licensed social worker.
When his son Jason came out as pansexual, Brown admits he didn't know what that meant and had to Google it.
But he isn't ashamed to say he didn't understand his son's identity at first. He understood that as a father, he needed to love his son unconditionally and make sure he had the knowledge and tools to support his child.
"I went on an immediate journey as a father to start researching and figuring out how can I support him because I think that's what should happen with parents," Brown says. "Because of that, he's making happy, healthy choices and living a life that I'm very proud that he's living."
Brown says he wants the phrase "I Am Perfectly Designed" to serve as a mantra that reminds people to love themselves, concentrate on maintaining a positive self-image and block out negative thoughts. Both kids and adults receive external messages that affirm they are not enough because of who they are or where they come from, he says.
Learning to love yourself and shutting off the negative voice in your head isn't easy, not even for the Fab Five's resident chauffeur/counselor. Brown recommends constantly practicing language that uplifts your self-esteem instead of knocking yourself down.
"If we can start to encourage young kids from an early age to have a mantra that they can use to sort of quiet those negative messages, then hopefully we can see higher self-esteem and less mental health issues," he says, "because kids are focusing on loving themselves instead of hating things about them."
---
Marcelle Hutchins produced and edited this interview for broadcast with Peter O'Dowd. Allison Hagan adapted it for the web.
This segment aired on December 3, 2019.