'Ordinary Love' Film 'Compassionately But Accurately' Depicts Battling Breast Cancer
10:56
Play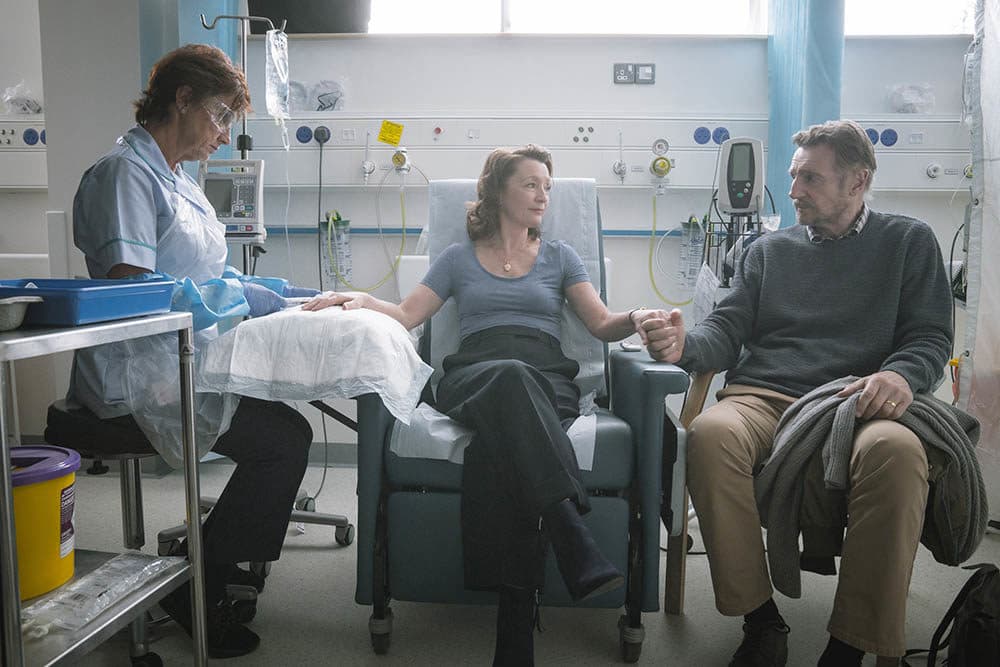 Most of us spend our lives living out a daily routine — getting up, going to work, spending time with loved ones, maybe even getting in some exercise. But a cancer diagnosis can change everything in a blink of an eye, making the most mundane activities into something precious.
In "Ordinary Love," the average lives of Tom and Joan, a long-time married couple played by Liam Neeson and Lesley Manville, are turned upside down when Joan finds a cancerous lump in her breast.
Tom pledges his support to care for her — but knows he can't fix what's to come on the long road ahead. The love story is filled with scenes that test their bond — anger, frustration and worry ensue — but the film also shows the couple going about their normal lives.
That was to humanize the story, Neeson says, and to convey that living with cancer is not always "gloom and doom," Manville says.
Manville says she heard from breast cancer survivors who said they felt relieved the film "compassionately but accurately" depicted life carrying on — having a sexual relationship and going to the grocery store, for example — despite losing hair and breasts.
Neeson says viewers who might shy away from seeing a movie based on someone's cancer journey should know that — without sentimentalizing or sugarcoating it — the story is one of "hope," "vibrancy" and "a lust for life."
Interview Highlights
On creating intimacy between the characters
Manville: "Well, you can't be too prescriptive about it. I mean, the relationship was very well written on the page, and the rest you kind of have to leave up to instincts and how you all come together on the day. I think Liam and I work quite similarly in that we do the homework we need to do. We learn the lines and we come in and we know the shape of things. But then you just stop playing it and you play off the other person. I was very much playing off what Liam was giving me and vice versa. We were very relaxed with each other, very easy.
"The atmosphere was light, despite the fact that we're doing a film with heavy drama in many ways. Although, it's also quite funny and very beautiful and a touching love story about two people that you don't often see love stories told about, you know, a very ordinary couple and still liking each other."
On pivoting from action movies to Owen McCafferty's sensitive screenplay based on his own wife
Neeson: "I mean, I'm still making action movies, believe it or not, at the age of 67."
"If I had a penny for every time someone said that to me ['I will find you and I will kill you' from the movie 'Taken'], I'd be very rich, but still, it was great to do especially at that juncture in my life. I was 54. No, I just turned 55 [when I completed] the first ["Taken"]. It's nice to have a departure and not to show off or anything like that, the older I get, the more I love writers. That's my passion is to read. But to read a script starting at page one, finished page 92 or something and think I haven't stopped for a cup of tea. I didn't go to the bathroom once. There's just something quality about the script that's true and real and deeply touching. And that's what 'Ordinary Love' did for the pair of us."
On personal connections to breast cancer
Neeson: "I've had four relations in my immediate family and my wife's family who died of breast cancer. I know when these deaths happened, how it affected me, and it was very easy to kind of channel that certainly in scenes with Lesley and the possibility that she may not survive this. I'm a man. I've lived a life. Lesley has lived a life. We just allowed that to come out of ourselves without really deeply scratching the surface."
On Manville deciding against deeply researching breast cancer
Manville: "Well, because when you're going through what Joan is, it's all happening new to them. Joan hasn't researched breast cancer. Because we had real chemo, nurses and biopsy nurses, technicians working with us. I mean, in the scenes, they would talk me through what each piece of machinery would be doing, what the biopsy with the big needle would be like, etc., etc ... And so I didn't want to really be very, very prepared because it's happening to Joan for the first time."
On showing moments of anger
Neeson: "I think it was very important because otherwise you get this reverential scene after scene after scene of care and talking quietly and it's not human. You know, there is anger and frustration that I can't fix this. The guy's job, generally speaking, is to be a fixer, and he can't fix this. We have a great argument, it's a lovely scene and I'm asking her, 'Did you take this particular pill?' Joan, Leslie's character, said, 'It doesn't matter. Just pass me a pill. It doesn't matter which one.' I'm saying, 'It's absolutely important we know which one,' which leads to this [scene] where they literally do shout at each other and throw things at each other."
---
Emiko Tamagawa produced and edited this interview for broadcast with Kathleen McKenna. Serena McMahon adapted it for the web.
This segment aired on February 20, 2020.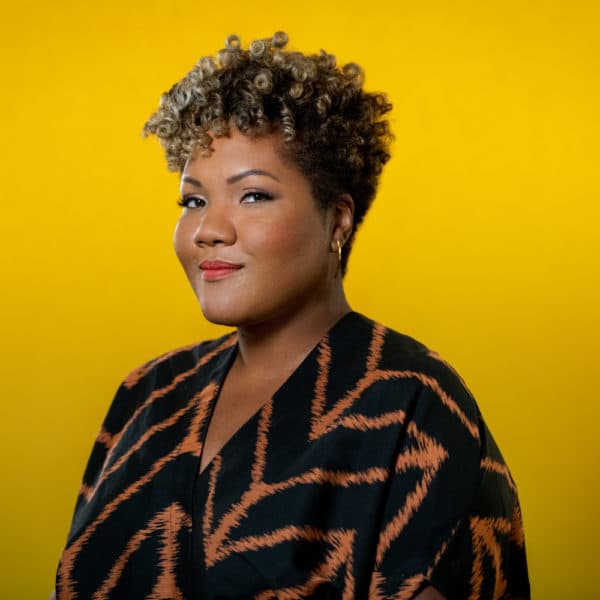 Tonya Mosley Co-host, Here & Now
Tonya Mosley is the third co-host of Here & Now, based in Los Angeles.