'We'll Make The Decisions': Delaware Governor Explains Why His State Joined Northeast Pact On Coronavirus
Play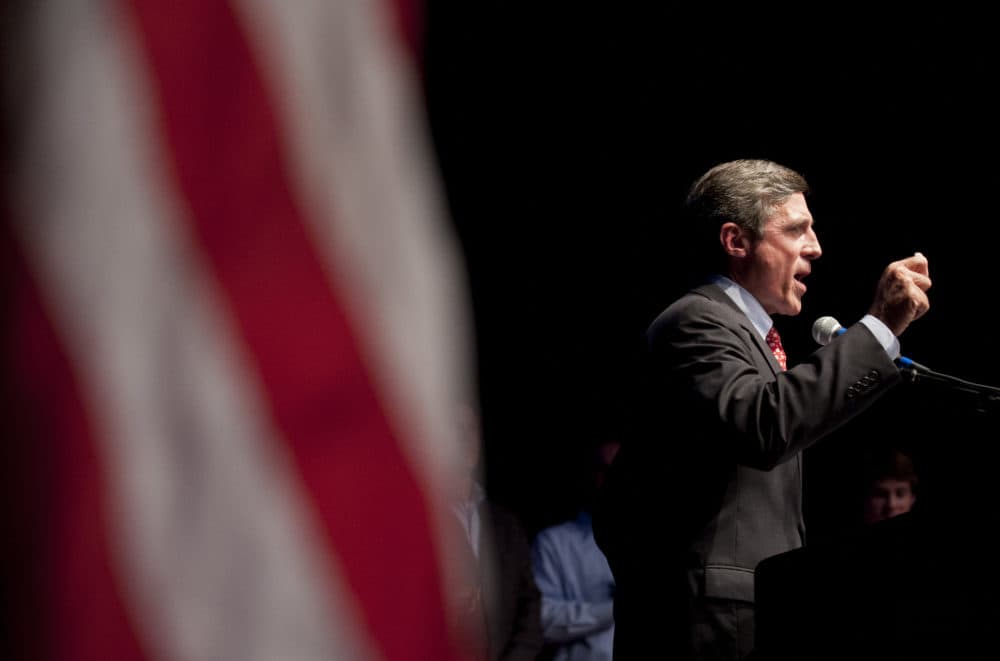 This article is more than 2 years old.
Governors in the Northeast and on the West Coast have formed pacts to coordinate plans to reopen the economy in their own states as they continue to respond to the coronavirus pandemic.
Oregon, Washington and California are working together in the West. New York, New Jersey, Connecticut, Pennsylvania, Delaware, Rhode Island and Massachusetts have joined forces on the east coast.
These alliances were announced Monday just after President Trump said it was his decision to decide when to open up states. During a coronavirus briefing on Monday night, Trump falsely claimed he has "total" authority over governors on reopening parts of the country.
Delaware Gov. John Carney says states in the Northeast coalition will tap into the expertise of federal agencies such as the Centers for Disease Control and Prevention and the National Institutes of Health to guide their decision — but ultimately governors will make the official call on when to reopen their respective states.
That's because governors know the coronavirus situation in their states best, he says.
"We should be the ones that open it back up based on the situation on the ground," Carney says. "I'm sure that I know a lot more about what's happening on the ground here in Delaware than the task force in Washington, D.C., the president and vice president."
Interview Highlights
On why he decided to take a regional approach and work with other states to reopen the economy together
"So I think two things primarily. One is I wanted to learn from the experience of other states. The expectation is that Metro New York, Greater New York City in particular, as I watch Gov. [Andrew] Cuomo's press conference over the weekend, they've seen their peak on the other side and it's likely or possible that they may be in a position to start turning the lights on before we do. And I'd like to know the science around that decision making, what's guiding his decisions there. So that's one reason to learn from others in our region.
"We've got some really smart people, very thoughtful governors led by Gov. Cuomo, who's put the group together. And from Gov. [Charlie] Baker in Massachusetts on the northern end to me in Delaware here on the southern end. So just a great group, we've been communicating. I've been communicating with Gov. [Phil] Murphy and Gov. [Tom] Wolf in particular, and Gov. [Larry] Hogan in Maryland over the last month. And we've tried to be cognizant of decisions that each of us are making. As a small state that is connected to these other states with I-95 and the Amtrak northeast corridor, we have a very porous border, if you will, and people coming from other states. And so if they closed down an activity and we leave it open, we see an influx of people from Maryland and Pennsylvania, if that's the case. So it's important to know what they're doing, when they're doing it and to try to do it cooperatively or in a coordinated way if we can."
On President Trump claiming he has "total" authority over when states will reopen
"I just don't think that's the case. Each of the governors that are in our northeast mid-Atlantic coalition made the decisions to shut down our economies, to kind of lockdown folks and ask our residents, command residents, to shelter in place. And we should be the ones that open it back up based on the situation on the ground.
"We'll make the decisions here on the emergency orders which we put in place initially. They were not put in place by the president or the federal authorities. We talk all the time on our White House calls about the way this is supposed to work, a response to an emergency. It is executed at the local level. It's managed at the state level and it's supported at the federal level. And Vice President Pence says that just about on every call that we have. Supported at the federal level means providing the equipment and the resources we need to implement and manage the emergency here at the state level, and it's the governor's responsibility to put in place a state of emergency and to take portions of that state of emergency declaration down when the situation on the ground allows it."
On Delaware's coronavirus cases
"Last week, I told on our conference call with the hospitals and with local leaders across our state that we were looking at two really difficult weeks ahead as we expected a number of positive cases and hospitalizations to increase to a peak. As it turns out, over the last four days, the number of hospitalizations has flattened out. Our positive cases continue to rise, though. The median age of those cases is lowering, which is a good thing in the sense that the population most at risk are senior citizens and those with existing health conditions. So we've seen some good news over the last four days. And of course, nationally we're seeing this conversation about recovery and reopening. Here in Delaware, we're still in an emergency order to stay at home, to shelter in place, [and] when you have to go out for essential business, to do so with appropriate personal hygiene and social distancing. So it's challenging messaging for me as governor and for our team. But we're very pleased to join this coalition to think about the days ahead."
---
Ashley Locke produced and edited this interview for broadcast with Peter O'Dowd. Serena McMahon adapted it for the web.
This segment aired on April 14, 2020.