Michigan Hairstylist Worries About Affording Rent, Supplies When Her State Reopens
Play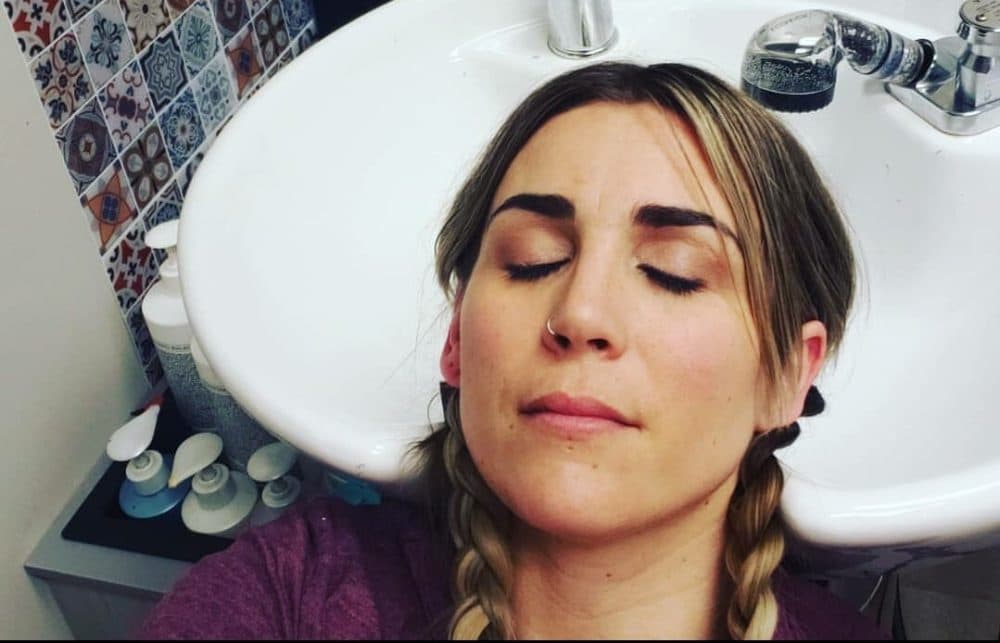 This article is more than 2 years old.
As a growing number of states examine lifting restrictions on non-essential services, many small business owners like hairstylist Kristin Synder find themselves faced with an impossible decision.
Last week, Georgia became the first state on lockdown to reopen businesses like hair salons with some social distancing restrictions. As Snyder considers the possibility of opening her Ann Arbor, Michigan, salon, safety isn't the only thing on her mind. She says she will lose her unemployment benefit once she's allowed by the state to reopen, whether or not she chooses to start seeing clients again.
"For us, it's a matter of, can we survive choosing to stay unemployed when our state's open?" says Snyder, who was only able to file for unemployment benefits last week. "And for many of the stylists that I've been talking to in Georgia, they are forced to go back to work because if they don't, they lose their benefit."
Businesses like hair salons depend on in-person interactions. Snyder says even if she reopens, there's no guarantee the income from taking clients brave enough to come in would be enough to cover the costs of running it.
"I think that there would be a very big struggle … to maintain paying things like my salon rent and supplies," she says. "I do think that more people would stay home than not at this point."
To help people in her industry who are out of work, Snyder started an online petition to raise awareness and funds.
States recommend that business owners who must have physical contact with customers like hairstylists and spa workers wear personal protective equipment. For example, Georgia requires salon employees to wear face masks and recommends additional measures like gloves and face shields.
Snyder acknowledges those measures make her job harder to do, but more than that, she's concerned she'd be taking up valuable resources that could be used for an essential worker.
"The amount of PPE that's required and recommended by the state for us to be working is a little bit strange to work in," she says. "And to find and source and pay for all on our own, which is … I have very strong opinions about, because the health care system needs it more than we do."
As far as advising her customers on hair matters from home, Snyder says amateurs should know their limits.
"There are a few people I have that go blonde from pretty dark. And I would never in a million years want them to try and do their own hair. That would be a disaster," she says.
But she also says there are ways to work around not being able to take a trip to the salon.
"The best thing to do is to reach out to your stylist to see what things you could do comfortably. Other than that, it's a lot of ponytails that we suggest," she says. "I know it's hard."
---
Ashley Locke produced and edited this interview for broadcast with Peter O'Dowd. Lynsey Jeffery adapted it for the web.
This segment aired on April 28, 2020.