GOP Rep. Jim Jordan On Where House Republicans Stand On Police Reform Legislation
06:07
Play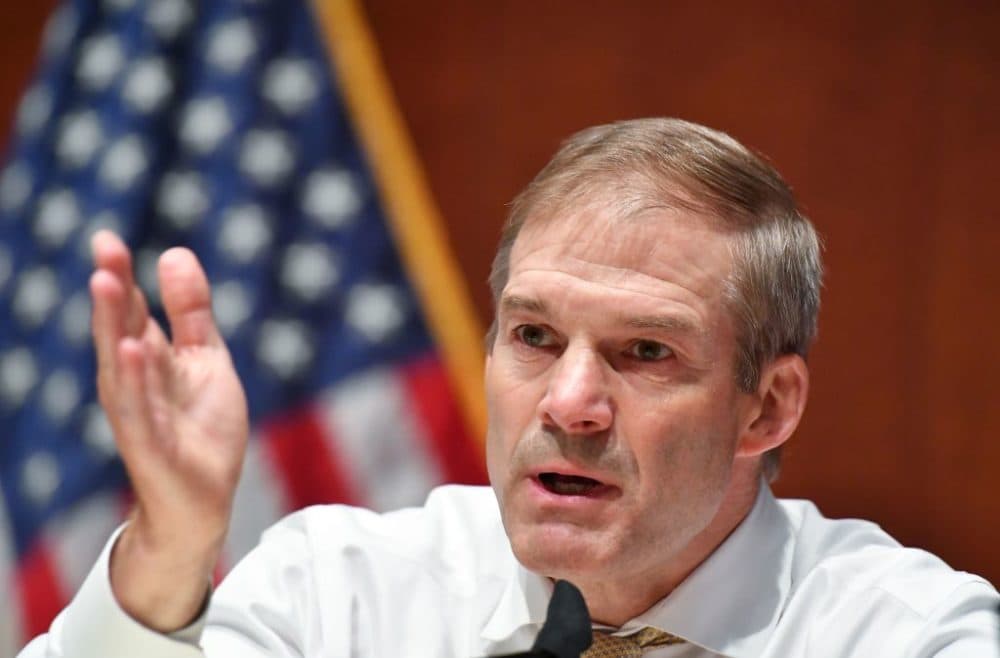 This article is more than 1 year old.
Rep. Jim Jordan of Ohio sharply criticized calls to defund police departments during a House panel on racial profiling and police brutality Wednesday.
As nationwide unrest continues over the death of George Floyd, Minneapolis city council members vowed this week to defund and dismantle the city's police department and replace it with a new model for public safety.
Numerous activists, city leaders and Democrats on the left of the party have echoed these calls — which come from Black Lives Matter and other groups — but most top Democrats have eschewed the slogan. Presumptive Democratic nominee Joe Biden and Rep. Karen Bass, who has taken the lead on police reform legislation in the House of Representatives, have both said they do not support defunding the police.
"This idea you're hearing from the left about defunding the police is the most insane, ridiculous public policy proposal I've ever heard," says Jordan, the ranking Republican on the House Judiciary Committee.
The House is preparing to vote on the Justice in Policing Act, a wide-ranging set of police reforms proposed by Democrats. Senate Republicans, led by Sen. Tim Scott, are also drafting their own police reform bill.
George Floyd's younger brother, Philonise Floyd, and Angela Underwood Jacobs, the sister of slain federal officer Dave Patrick Underwood, both appeared before the House panel on Wednesday. Underwood, a member of the Federal Protective Service, was fatally shot recently while guarding the U.S. courthouse in Oakland, California, during ongoing protests over Floyd's death, though authorities have not determined if his death was connected to the protests.
Jordan denounced the deaths of Floyd and Underwood, and he vowed their killers would face justice.
"It's a tragedy. It never should have happened," Jordan says. "As I said yesterday in the hearing, it's as wrong as wrong can be."
Interview Highlights
On the police reform legislation House Republicans are working on
"We're working with [Sen. Tim Scott]. We're working with everyone, frankly. We've talked with folks at the Department Justice, folks the White House, and we're talking with Democrats. I mean, I thought the tone of yesterday's hearing was pretty darn good. We don't know when the legislation will be finalized, but Sen. Scott is doing a lot of work and has a lot of good things in his bill that I think many members on the House side appreciate."
On if the legislation will include a ban on chokeholds
"Well, we're looking at that concept and may, in fact, be in the legislation. … Many departments have already gotten rid of that technique as well."
On calls to defund police departments 
"The mayors of the two largest cities in our country have both been for defunding the police. The Democrat Party started off this Congress. They started this Congress out by saying they were going to abolish [U.S. Immigration and Customs Enforcement]. Then they said, no, no, no, no, we're going to abolish the Department of Homeland Security. And now they're saying we're going to defund and abolish police departments. The mayors of the two largest cities — [New York City Mayor Bill de Blasio], [Los Angeles Mayor Eric Garcetti] — have both said they want to defund the police. And in Minneapolis, they have a veto-proof majority on their city council who has said they want to abolish the police department.
"This squad is using it as a way to raise money for Democrats and the upcoming election. It's a three-word sentence: Defund the police. If it's not about defunding the police, then I would change the sentence."
Editor's Note: Los Angeles Mayor Eric Garcetti has said he does not support defunding the city's police department, but he has committed to shifting funds previously allocated to the Los Angeles Police Department and other departments to spend an additional $250 million in black communities. New York City Mayor Bill de Blasio has said defunding and disbanding the city's police department is unrealistic, but has announced a series of reforms and plans to redirect NYPD funds to social services. 
---
Francesca Paris and Lynsey Jeffery  produced and edited this interview for broadcast with Peter O'Dowd. Samantha Raphelson adapted it for the web.
This segment aired on June 11, 2020.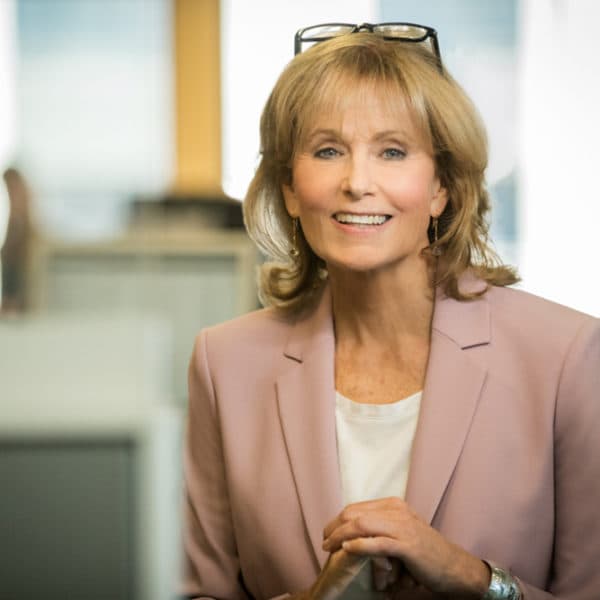 Robin Young Co-Host, Here & Now
Robin Young brings more than 25 years of broadcast experience to her role as host of Here & Now.