WNBA Star Renee Montgomery Leaves Atlanta Dream To Fight For Racial Justice
Resume
Professional athletes have been speaking out for social and racial justice while still immersed in their sport. But others are also stepping out completely, saying this is the moment to dedicate energy to the fight for equality.
That includes 11-year WNBA veteran and Atlanta Dream standout Renee Montgomery.
Last year she started in all 34 games, scoring double digits in 13 of them. She was also a star UConn Huskies player, where she led her team to an undefeated 39-win season that ended in a national championship.
Now, she wants people to take note of what she's doing off the court. Through an editorial in The Players' Tribune, Montgomery has announced that when the WNBA season restarts, she won't be there.
Montgomery says she wants to seize this time to fight systemic racism and social injustice. As she writes in her editorial: "All it takes is a single moment. A single choice to create momentum."
The eye-opening moment for her was watching in shock as 8 minutes and 46 seconds transpired on her screen — Minneapolis police officer Derek Chauvin kneeling on George Floyd's neck as the 46-year-old Black man yelled out, "I can't breathe."
"That moment was the moment that started everything for me, just realizing that things aren't gonna fix themselves," she says.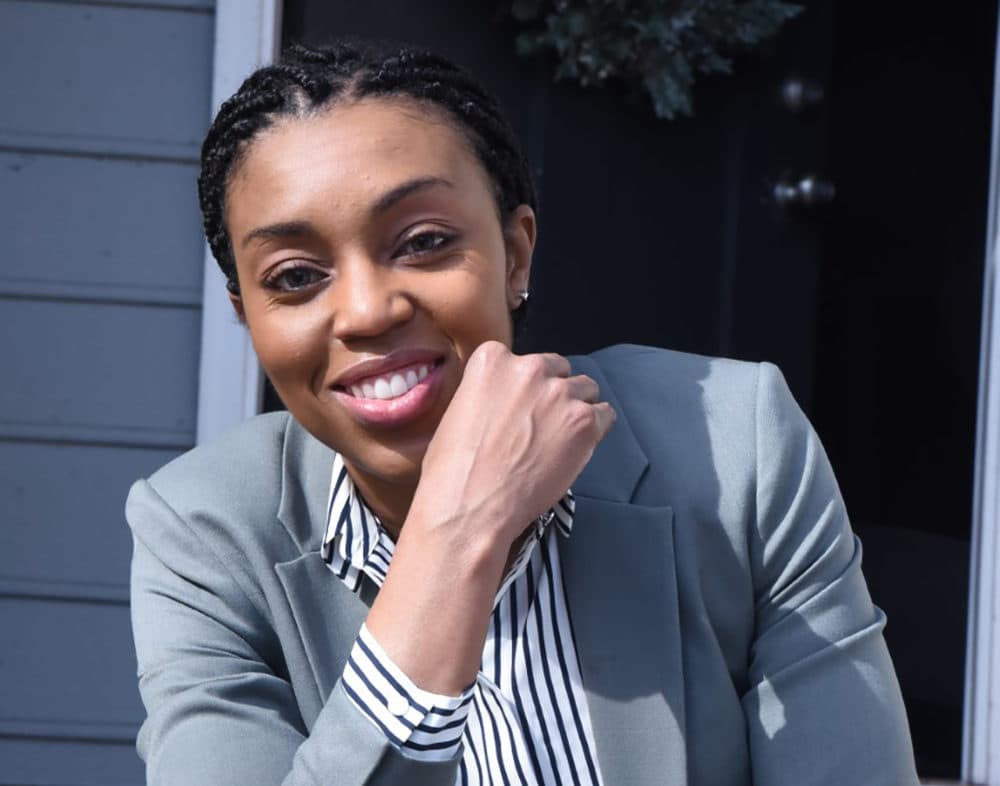 She says the "huge" decision to leave the WNBA was something she didn't take lightly. As a kid, Montgomery picked up the sport when she was just 10 years old and has been playing ever since.
"If you don't think going away from something you've done your whole life is a big decision — it is," she says.
Montgomery says it was normal for her to be one of the only Black kids in class while growing up in West Virginia.
"You know, I didn't even think about it then — it was the norm," she says. "The same happened with my mom, my sister. So it was kind of like, well, this is what we do."
She says because of her childhood experiences and traveling to many places for her career, she's been able to navigate white spaces as a Black woman, while also understanding different cultures and races.
She says education is key for people to "understand what they don't know." For example, schools shouldn't limit teaching Black history to one month.
"If the history books went in chronological order, there's no just specific time where you only talk about Black history," she says. "I think that a lot of white students would understand the plight of Black students, of Black people, of Black culture, but they don't know."
Historical events such as the Tulsa massacre were taught to her outside of school. That needs to change in order to bridge the disconnect and understand the plight of Black people in the U.S., she says.
History lessons that put emphasis on Black stories should start young so kids learn early on about Black culture and to understand that we're "not that far removed" from our past, she says.
"We have to teach people. Education is how people begin to understand," she says. "So there has to be a teaching aspect that starts younger so that they can just understand that Black history is a part of American history."
She also wants to draw attention to the lack of funding that historically Black colleges and universities have received, specifically the lack of investment in creative spaces for HBCU students, she says.
Apart from the hard decision to leave the WNBA, she says she needed to make the move for her family. She says before the deadly shooting of Ahmaud Arbery happened in Georgia, three of her nephews, all over 6 feet tall, were riding their bikes when they noticed they were being followed by a neighbor.
"They're young. They're kids. They want to be active. And there was a neighbor following them around. Nothing happened, but to me, that's alarming," she says.
She says it's "nerve-wracking" to know Black men like her young nephews can become targets of racist acts.
While she may miss playing her life-long sport, she says she'll still get her basketball "fix" by cheering on her teammates from afar.
When Montgomery was making her decision to leave the Atlanta Dream, she recalled a conversation with her coach about his discussion with former WNBA player Maya Moore, who left in January to focus on the American justice system. The coach asked Moore if she was prepared financially to leave and whether she was ready to give up her title and status as a professional basketball player.
And as Montgomery remembered that conversation, she thought to herself — "I'm okay with that," she says. "... Because I feel like what I'm doing is that serious."
---
Karyn Miller-Medzon produced and edited this interview for broadcast with Tinku Ray. Serena McMahon adapted it for the web.
This segment aired on June 30, 2020.