At The University of Missouri, Campus Anxieties Rise With Coronavirus Cases
09:39
Play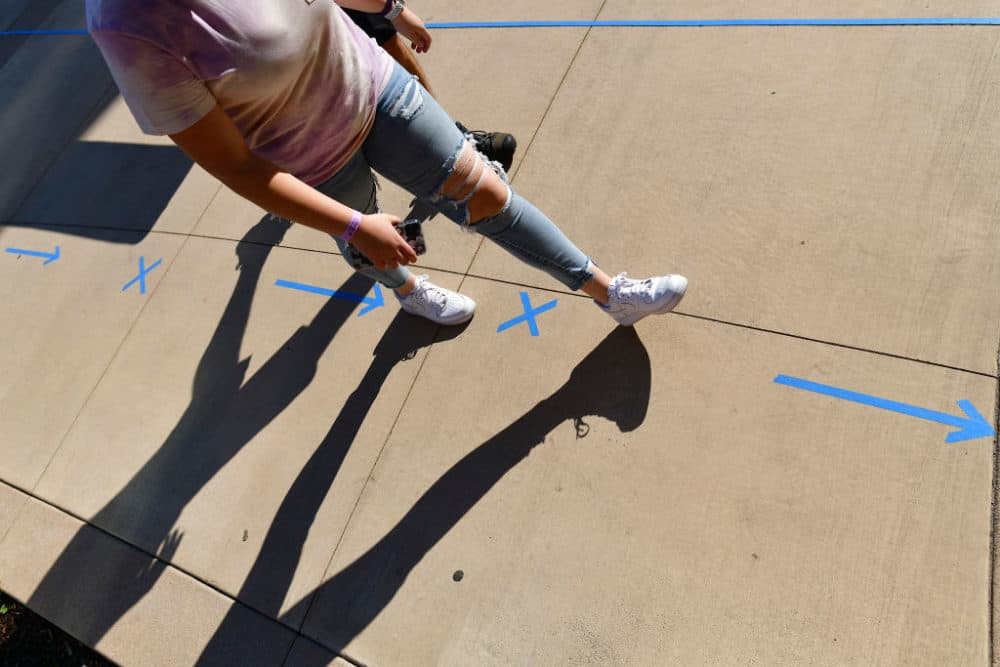 This article is more than 1 year old.
Students forced to quarantine due to a coronavirus outbreak at the University of Missouri say that school administrators have neglected them — and in some cases, forgot to bring them food.
Boone County, Missouri, which is home to the university's flagship campus in Columbia, has reported at least 1,194 student cases of COVID-19. And tensions between students and school administrators are rising along with the case count.
The university has ordered students to quarantine in residence halls or nearby hotels, but many say they aren't receiving enough food or any meals at all. Mun Choi, president and chancellor of the University of Missouri, said the school is working to improve communication between dining services and students.
"When I hear that our students are not getting the meals, especially when they're in such a vulnerable state, [it] really does break my heart," Choi said. "Our commitment to our students here is so strong, and we want to continue that."
If students are not receiving their meals, they should contact school officials by emailing the university at Covid2020@missouri.edu, Choi said. Students can also order food on their own and save their receipts for reimbursement by the school.
The university takes the concerns of students "very, very seriously," he said, but this is an unprecedented situation where school administrators are learning new information every day.
"From the beginning, the health and safety of our students, faculty and staff and the community have been the primary focus," Choi said. "And we also recognize that when we began the planning three to four months ago, that we were planning for situations that we didn't really know how it was going to evolve. And we're learning each day."
But many students disagree. Last week, Mizzou student Eli Hoff told Here & Now that returning to the Columbia campus felt like participating in an experiment. Hoff is the managing editor of the student newspaper and one of the authors of an editorial headlined, "We Aren't Safe Here."
"College students are going to gather and are going to party and things like that," Hoff said. "For us on the newspaper staff when we wrote that, it was sort of a no-brainer that there needed to be better testing and better protocols in place surrounding this because everyone knew what was going to happen in terms of college students gathering."
The school has modified its testing protocol since in-person classes resumed on Aug. 24, Choi said. Students can now get tested for the coronavirus at the student health clinic, as well as two drive-through testing sites that can serve up to 1,200 tests per day.
Boone County requires a referral from a medical professional to get tested for COVID-19, so the university has streamlined that process through the student health center, Choi said.
"We have now made that very easy so that students can call a nurse who is on staff to provide a very short evaluation," he said. "With that, the referrals will be provided."
Choi said students who don't have insurance will get tested for free.
"We don't turn away anyone who needs to get tested," he said.
Some students have also complained that Choi stifled speech by blocking the Twitter accounts of those who raised concerns about inadequate COVID-19 protections. Choi said he did not block accounts just because students were complaining.
"I would get messages that would just be profanities, things that would make, you know, any grown adult really be shocked by it," he said. "If it is a legitimate complaint, I always respond. We're always open to have discussions."
Choi said he speaks with public health officials every morning to evaluate the situation and consider whether it's time to pivot to all online learning. More than 300 students have been cited by the university for violating COVID-19 protocols, he said, and those penalties can include expulsion.
The majority of students are pleased to be on campus, even though college life is different this year, Choi said.
"They appreciate the opportunity for interacting with their faculty in smaller classes, attending laboratory courses and engaging with their classmates, whether it's in a dormitory or out in the beautiful spaces on this campus, all with proper social distancing and masking," he said. "And so it is for those students that we're continuing our efforts to continue in-person operation."
In-person classes will continue as long as it is safe to do so, Choi said. The students who are following safety protocols shouldn't be penalized because of the small percentage of those who aren't.
"A great majority of our students, I would say 95% or more of our students, are following the rules and they want to be here," he said. "But we can't let the indiscretions or willful disregard by some students affect the ability for 95% of the students to continue with their in-person education."
---
Chris Bentley produced and edited this interview for broadcast with Tinku Ray. Samantha Raphelson adapted it for the web.
This segment aired on September 11, 2020.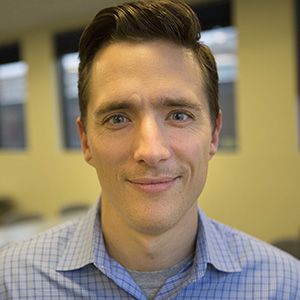 Peter O'Dowd Senior Editor, Here & Now
Peter O'Dowd has a hand in most parts of Here & Now — producing and overseeing segments, reporting stories and occasionally filling in as host. He came to Boston from KJZZ in Phoenix.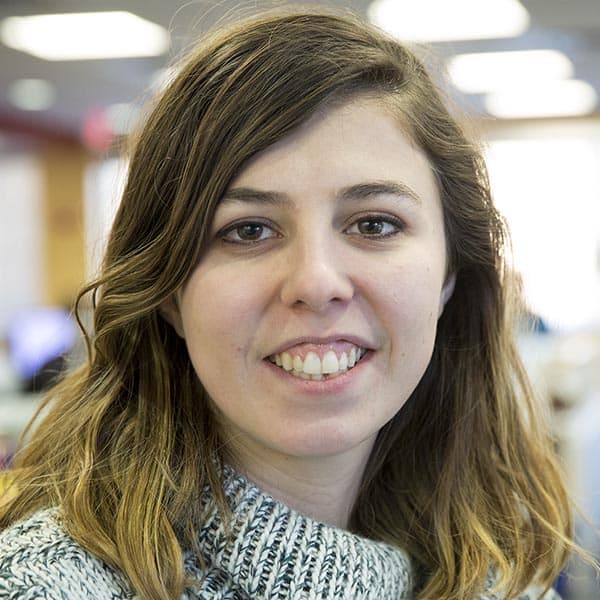 Samantha Raphelson Associate Producer, Here & Now
Samantha Raphelson is an associate producer for Here & Now, based at NPR in Washington, D.C.