In Arizona Borderlands, Farmworkers Brace For COVID-19 Outbreak As Busy Season Gets Underway
Resume
Workers on lettuce farms sprawled across southwest Arizona, known as the "Salad Bowl of America," are busy digging furrows in the dirt, fixing irrigation lines and preparing for their busy winter harvest.
Yuma, Arizona, sprouts 90% of the country's winter lettuce. Farmer Jon Boelts grows romaine and iceberg that garnishes plates across the U.S. and Canada. For his business — and for our stomachs — water is a precious resource to grow lettuce. The nutritious leafy green is mostly made up of water.
"As the old adage goes, food grows where water flows," he says.
The water on his farm flows from a canal that comes from the 1,450-mile-long Colorado River. The "extremely efficient" irrigation system is just one of the reasons food is affordable in the U.S., he says.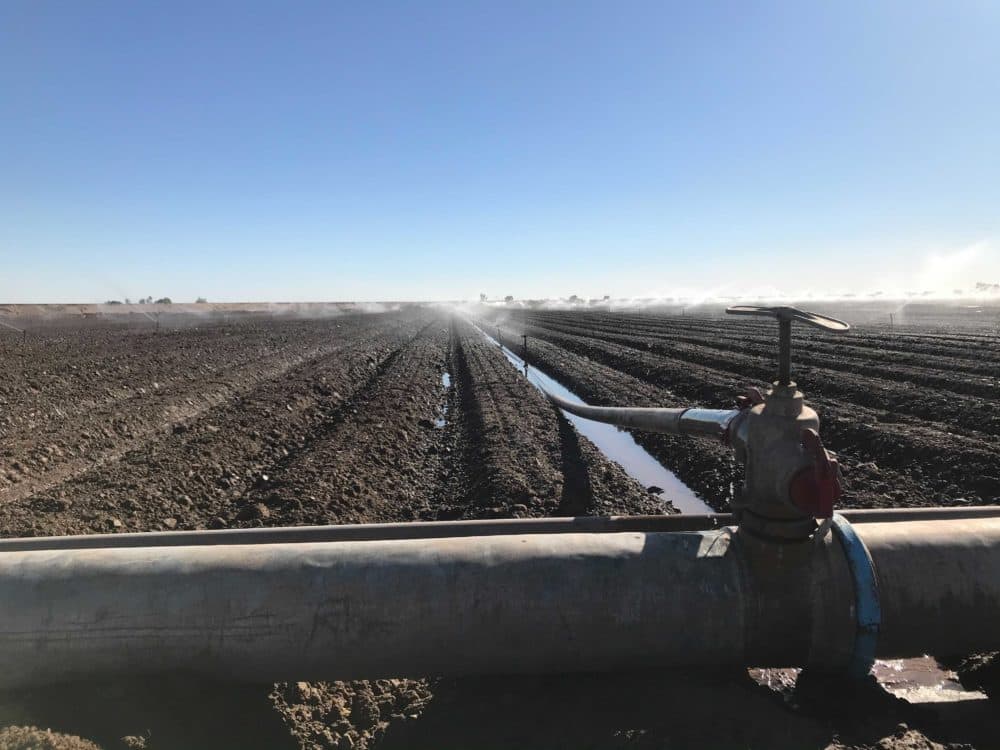 Boelts supports President Trump and will be sorry to see the Republican president leave office come January. He liked Trump's willingness to cut regulations and didn't mind the trade war with China.
Neighboring farms in the region grow cotton and other crops that cross the country's border, so he says he appreciated how the Trump administration tried to "bring a little bit of balance back to a pretty hefty imbalance" in trading.
At the end of the day, he says his goal is to work with elected officials to produce what Americans need.
But the coronavirus pandemic is complicating that mission. The winter produce his farm cultivates doesn't have a long shelf life — lettuce can last two to three weeks at best, he explains. This year has been tough on him economically as restaurants have shuttered, which caused "billions of dollars to go to waste," he says.
The natural resources that contribute to sowing his crops were also squandered as a result, he says.
In the fields, Boelts and farmworkers wear masks to protect against COVID-19 transmission as cases surge across the country. The farm's policy is to wear a face covering when working together.
"It's a big deal to us to make sure our workers stay safe," he says.
The agriculture community has been in the spotlight during the pandemic in places like fish houses and meat processing plants. On farms in this area, while people may be working outside, many of the workers are bused to the fields, packed in on long rides.
Boelts says he looked at the science and followed expert recommendations to employ the best safety practices.
"We took that advice and we put it into practice," he says.
California has seen deadly outbreaks of COVID-19 on its farms. The Yuma County Health Department says the area has not seen any outbreaks — yet.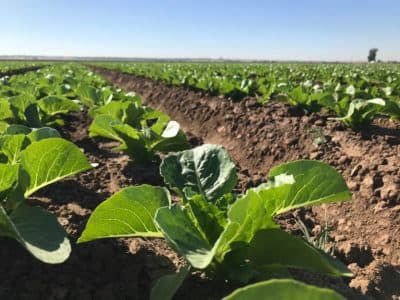 About 50,000 workers descend on the region every winter, many of them on temporary work visas from Mexico. They pick lettuce by hand in the sun, fix sprinklers that water the fields, and package produce and ship it off to restaurants and grocery stores.
The health department says it's partnering with a group to offer COVID-19 testing, housing and health checks for workers who do get sick. But for people like Emma Torres, executive director of the local farmworker advocacy group Campesinos Sin Fronteras, all the uncertainty of a potential outbreak leaves an ugly question hanging in the air. As the season picks up and cases in almost every state rise, Torres says she doesn't know what will happen.
For farmworkers, Torres says access to basic hygiene is concerning. Soap and clean bathrooms can be lacking, she says, something she's witnessed firsthand. Torres grew up as a farmworker herself.
The region hasn't seen a major outbreak yet because their agricultural season ended right as the pandemic heightened in March. But places such as Salinas and Santa Maria in California have experienced coronavirus outbreaks, and workers from those areas tend to migrate to Yuma County for work in the winter, she says.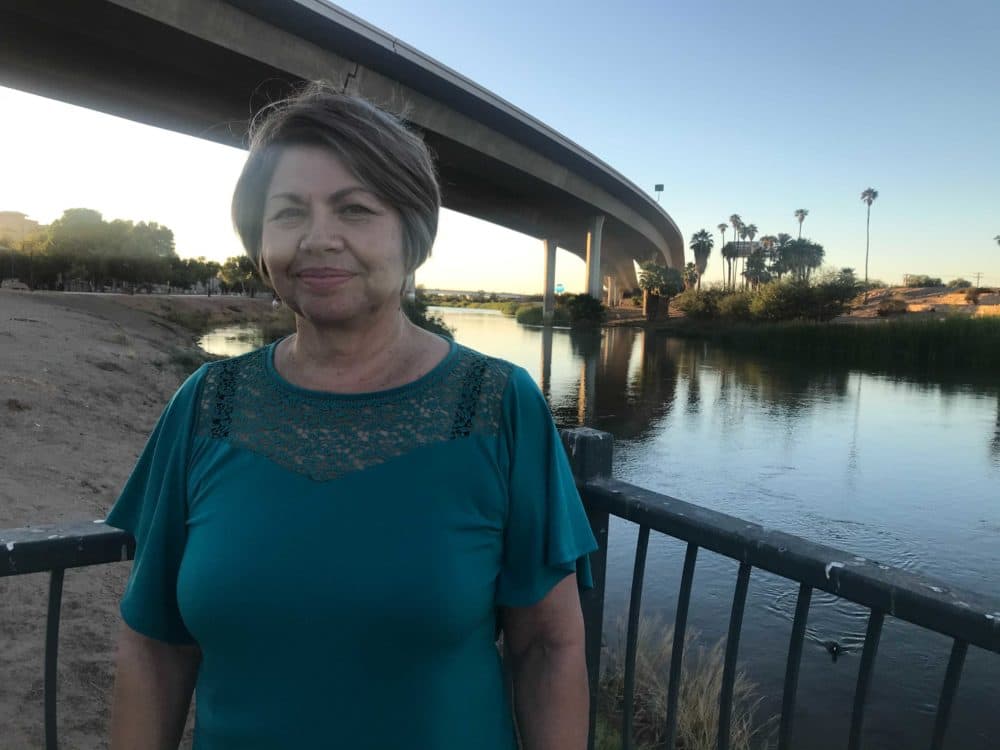 On top of hoping and praying there's no outbreak, she says her team is being proactive as COVID-19 lingers at the doorstep, waiting for a chance to creep in. Campesinos Sin Fronteras is organizing information and personal protective equipment for workers to prevent mass infections.
"Nobody wants an outbreak, definitely, because that will be disastrous for our industry," she says.
She's anxious about the enclosed farm buses that carry workers every day from the border to the fields. The passengers appear worried, too, as many cover their entire faces so only their eyes are revealed.
Plus, the long lines on the Mexican side of the border intensify the risk, she says. Workers wait shoulder to shoulder at the port of entry waiting hours to cross the border to get to work, she explains.
Add it all up, and farming is exhausting work — even without a pandemic. Farmworkers always have it tough, she says, because of the seasonal aspect of farming, precarious conditions and a general lack of benefits including health insurance.
With a new administration coming in, Torres' message to President-elect Joe Biden is simple: Protect farmworkers like the U.S. safeguards essential workers, and provide them with "the health insurance that they deserve."
"We want a healthy workforce," she says, an important sentiment considering how much Americans rely on Yuma farms for the food we'll eat this winter.
---
Peter O'Dowd produced and edited this interview for broadcast with Eileen Bolinsky. Serena McMahon adapted it for the web.
This segment aired on November 20, 2020.