Will COVID-19 Be Considered A Preexisting Condition?
06:37
Play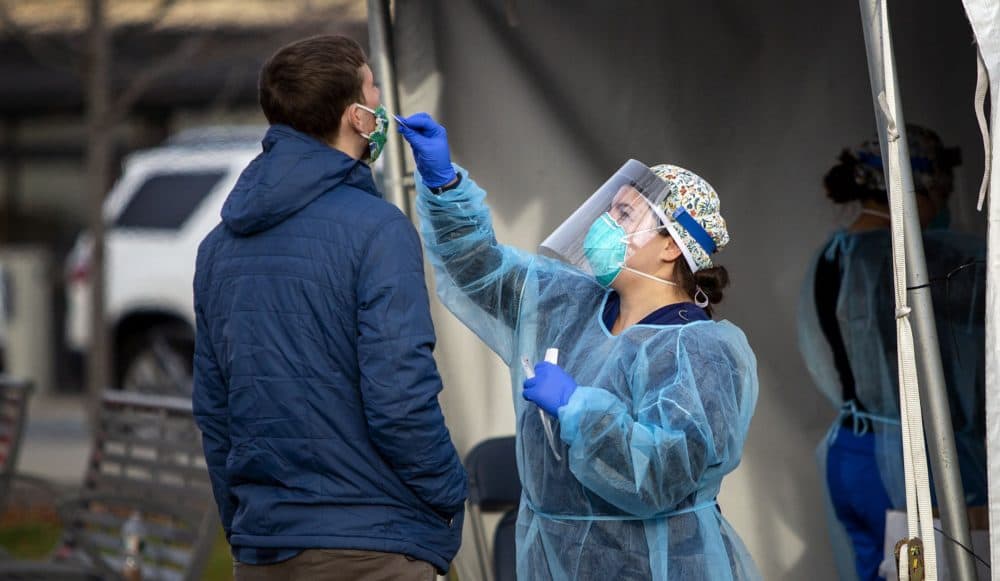 They're known as "long-haulers" — people who still experience difficulty breathing, fatigue and body aches months after coming down with COVID-19.
So in the future, could insurers consider having the coronavirus a preexisting condition?
It's a question that Karen Pollitz, senior fellow at the Kaiser Family Foundation, has been investigating, and the answer could depend on what the Supreme Court decides when it takes up the Affordable Care Act next year.
President-elect Joe Biden has said he wants to build on the ACA, but a lawsuit brought by the Trump administration and several Republican state attorneys general could put the entire law in jeopardy, including the provision protecting preexisting conditions.
Before the ACA, insurers could discriminate based on preexisting conditions, which are any health issues a person may have had in the past, Pollitz says. Insurers could exclude coverage related to those conditions or offer plans with a higher premium.
"And then even after people bought coverage, if they got sick and made claims, they could find that their ability to renew coverage at an affordable rate would also be limited and they might get priced out of coverage at renewal," she says.
So if the Supreme Court does overturn the ACA, survivors of COVID-19 could be uninsurable, Pollitz says.
"I'm a cancer survivor, and so I was uninsurable before the Affordable Care Act, at least if I were to go out and buy coverage on my own. And it's kind of a scary thing," she says. "So to have that not be a concern anymore has been a notable achievement of the Affordable Care Act, and I think people are worried that those bad old days of being uninsurable could return."
At the core, preexisting conditions were used by health insurers to assess risk and avoid taking on the burden of high-cost medical coverage. And the costs associated with treating COVID-19 are already astronomical when patients need to be hospitalized, Pollitz says.
"And depending on their insurance coverage … people could be out of pocket for thousands of dollars in medical bills, even if they have insurance," she says.
It's not just long-haulers who could lose out if the Supreme Court strikes down the ACA. Pollitz is also concerned that insurers could discriminate merely based on how many times someone has been tested for the coronavirus. Essential workers and others who have been tested frequently could be left in the lurch.
"It's conceivable that insurers would say, 'Have you had a test for COVID-19 in the last year? How many tests have you had?' " she says. "If you've been tested frequently, that might be another thing where insurers would say, 'Yeah, OK. You haven't had it yet. I'll sell you coverage, but I'm not going to cover COVID because you seem to be getting tested once a month and I don't want to get involved with that.' "
---
Cristina Kim produced and edited this interview for broadcast with Jill Ryan and Bruce Gellerman. Samantha Raphelson adapted it for the web.
This segment aired on December 7, 2020.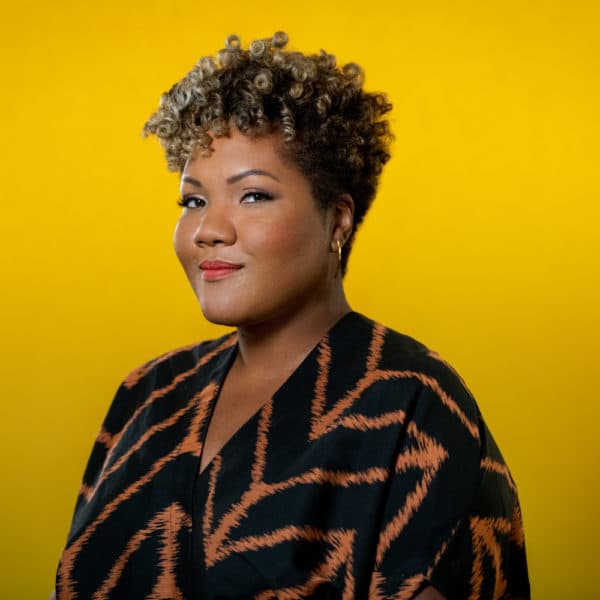 Tonya Mosley Co-Host, Here & Now
Tonya Mosley is the LA-based co-host of Here & Now.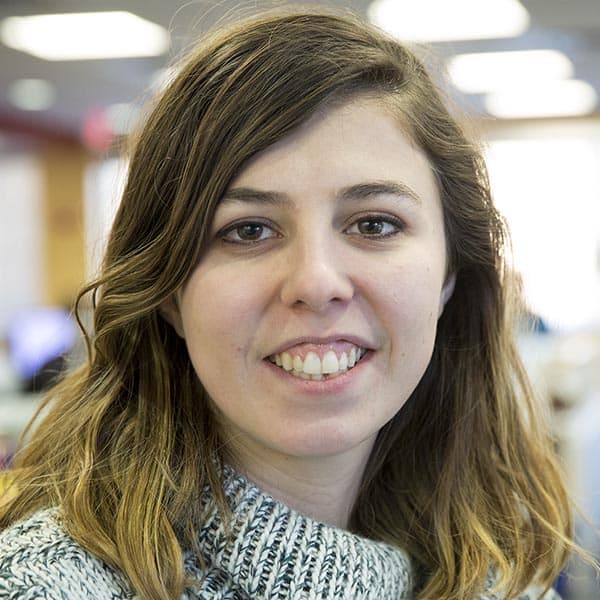 Samantha Raphelson Associate Producer, Here & Now
Samantha Raphelson is an associate producer for Here & Now, based at NPR in Washington, D.C.