5 years after the Camp Fire, recovery has 'quite a distance to go'
Resume
It's difficult to forget the images from Paradise, California, after a wildfire nearly destroyed the small town five years ago.
The Camp Fire went down in history on Nov. 8, 2018, as the state's deadliest and most destructive wildfire ever, killing at least 85 people in Butte County.
Even months later, families driving to school each day saw a dark scene outside: burned-out cars flipped over on the side of the road and blackened forests — with the occasional pop of yellow daffodils blooming in the fire scar.
Local artist Jess Mercer described the view back then as "destruction in a standstill." She says that's not the case anymore.
The Camp Fire destroyed close to 19,000 structures in and around Paradise. More than 2,100 homes have been rebuilt. And although the pandemic did put a pause on construction, thousands of more homes are on the way.
"In recovery, we always view it as a race, and I see it more as a consecutive amount of marathons that get ran in different paces," Mercer says. "And so, in a nutshell, I would say that our community is triumphantly recovering with quite a distance to go."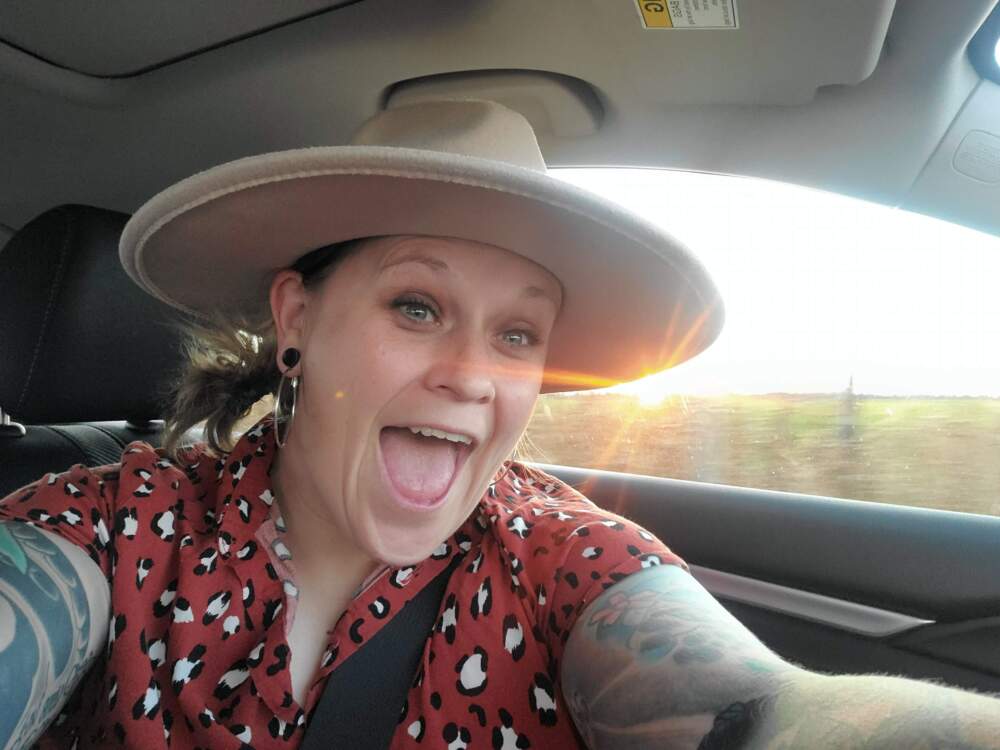 Mercer is now a trauma specialist, who works with children from kindergarten to 12th grade.
She says some days, kids are OK. And other days, they aren't. She's noticed how trauma is surfacing in different ways for them.
"I had a kid the other day that looked at me and kind of gave me a weird look as an animal ran outside," she says. "And I was like, 'look at that.' And they were like, 'Oh yeah, I'm surprised the animals came to live here after everything burned.'"
It's common for children and adults to experience mental health challenges like depression up to 10 years after a fire. Research published in the journal Behavioral Science also reveals the experience can be harder on kids.
Mercer works with young people to process their grief through art. One piece illustrates the anger and sadness they felt after losing everything. It's plastered with fake hundred-dollar bills. Descriptions of what students lost deface it in blue and white paint.
Those descriptions deeply struck Melissa Crick, the board president of the Paradise Unified School District.
"The words on that piece were everything: my grandmother, my pets, my community, friends, neighbors, the bike path," she says. "So many local things."
Crick was so moved by the artwork, she bought it to display at a local high school.
She's been noticing — even with her own kids — how good they are at masking the depth of their emotional needs.
But this summer, when they heard about another big fire thousands of miles away on Maui, she says young people in Paradise felt immediately overwhelmed, as it took them right back to the early days of the Camp Fire.
"Then there was an overwhelming response of outreach and support from our youth," she says. "Our first home football game, they created shirts that said, 'From one Paradise to another, we love and support you.' They sold those and other merch items at the game to raise funds."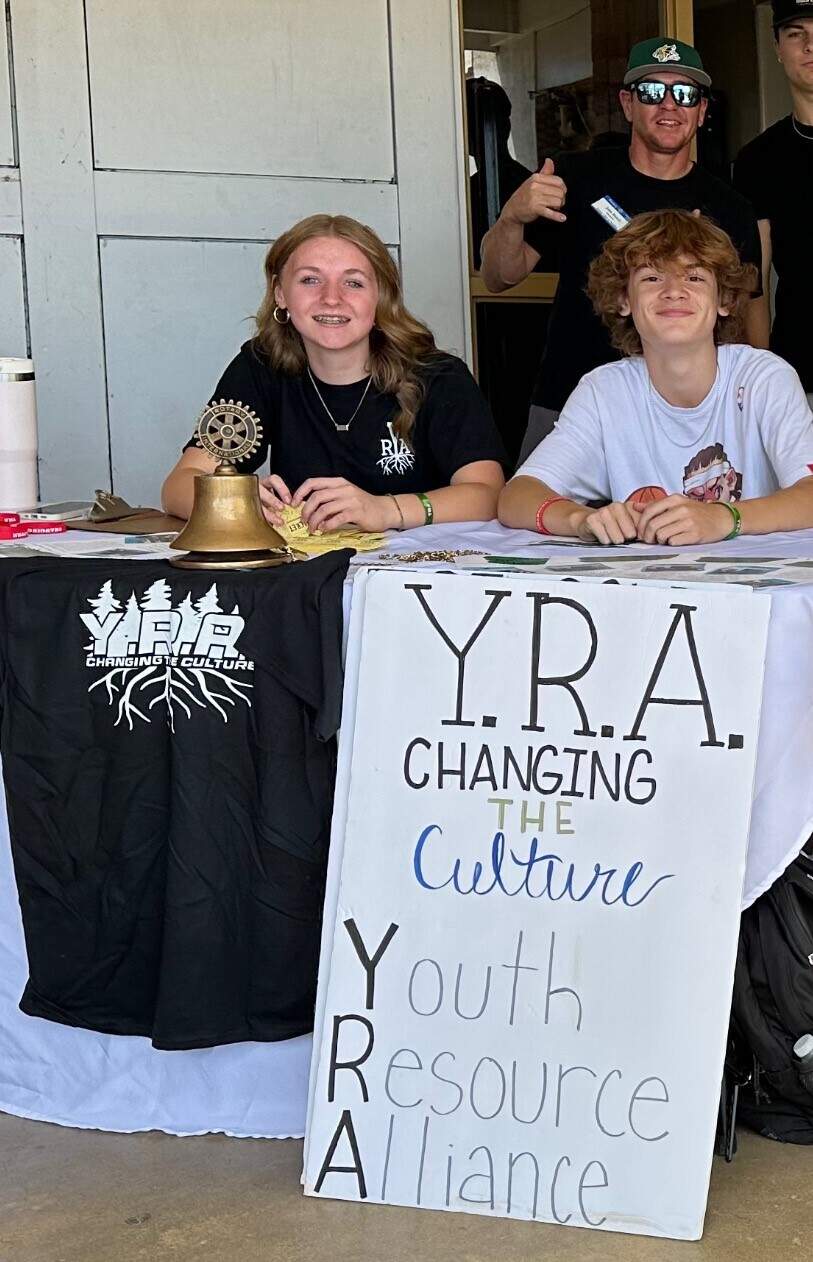 Brooke Gordon, a 15-year-old Paradise High School student, is one of the young people who organized help for kids in the town of Lahaina.
Her family lost their home in the Camp Fire, and it took months before they could find a new one, so she knows what it's like to start over.
"When the fire comes up, I don't get agitated or upset," Gordon says. "The fire was definitely a speed bump in my life. But after the fire it had lots of changes, all for the better."
Gordon and her peers hope to take a trip to connect with students in Lahaina and give them hope.
Mercer can relate to the duality of moving forward with a positive attitude while still remembering the horrors of what Paradise went through.
"Every day I think about the kid that heated their Thanksgiving meal on a car engine, or like the day after the fire and it rained, which was so dumb. I was down at the Walmart parking lot, and people were on pallets in tents and I held a hairdryer on a baby to keep them warm," she says.
Those initial harrowing days of improvising solutions are long gone. But as the community marks five years since the Camp Fire, people there know recovery could take a while.
Crick is still housing displaced people on her property.
"I think collectively the community is realizing that we're looking at 20 or more years before we're at a place where we can say we have recovered," she says.
Relief money continues to trickle in for Camp Fire survivors through the North Valley Community Foundation. It has been a key organizer for local recovery efforts.
The nonprofit has issued hundreds of grants, totaling nearly $64 million. Organizers say they plan to continue to aid in the recovery process. But after this year, that funding will run out.
In the meantime, Mercer is helping kids in Paradise thrive as they continue to heal.
Jeremiah Cooper, a second grader at Paradise Ridge Elementary, says Mercer taught him what to do when he has big emotions.
"Like, if I'm angry or something, I can just stand for a second and count down from 10," he says.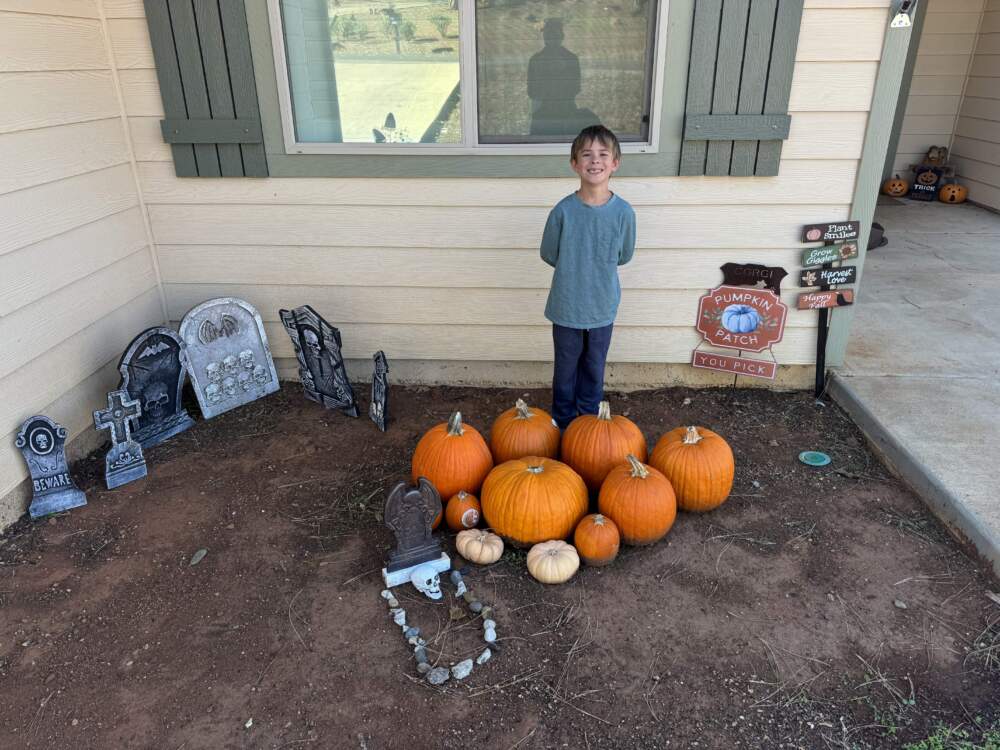 His grandparents lost their home in the fire. He and his parents moved back to Paradise to help them get back to some sort of normal, one day at a time.
Now, Jeremiah is just glad to be enjoying the little things, like riding his bike and soaking up the beauty that makes the small town of Paradise, "paradise."
"When you wake up and you go outside, like there's not a bunch of honking and buzzing and stuff," he said. "When you go outside it's just … peaceful."
This segment aired on November 8, 2023.