How To Stay Updated On The Coronavirus Outbreak News
As the news around the Coronavirus outbreak evolves, WBUR is here to answer all the questions you might have. We're prioritizing to cover this story locally as well as nationally with the depth, context and speed you've come to trust us for.
Over the next few weeks, here are the different ways you can continue to stay updated through WBUR:
Coronavirus Coverage on wbur.org
Find all the coverage from across the station on our dedicated page here:
Coronavirus email alerts
As this outbreak continues, this email alert will be your source for breaking news updates and need-to-know information about the coronavirus outbreak across New England and beyond.
A coronavirus live blog
This will be updated throughout the day so you can keep up with the story. This includes a 30-second briefing, updates by the numbers, health tips as well as what to read and listen to keep yourself informed.
Answers to YOUR questions
What questions about the coronavirus keep swirling in your head? What information do you want to know that you haven't seen answered anywhere? Please submit your questions and the CommonHealth team will do its best to find answers for them.
This MAP: Coronavirus Cases In Massachusetts
This interactive map will show you a county-by-county look at presumptive and confirmed positive cases of coronavirus in Massachusetts.
---
And don't forget — you can continue to listen to 90.9 WBUR news coverage to stay updated:
To listen to our live stream on a desktop computer, press the play button on the bottom left-hand corner from any page. The audio will continue to play as you move around the site.
To listen live on your phone, press play at the bottom right, or download our listening app for iPhone or Android.
Ask your smart speaker to play WBUR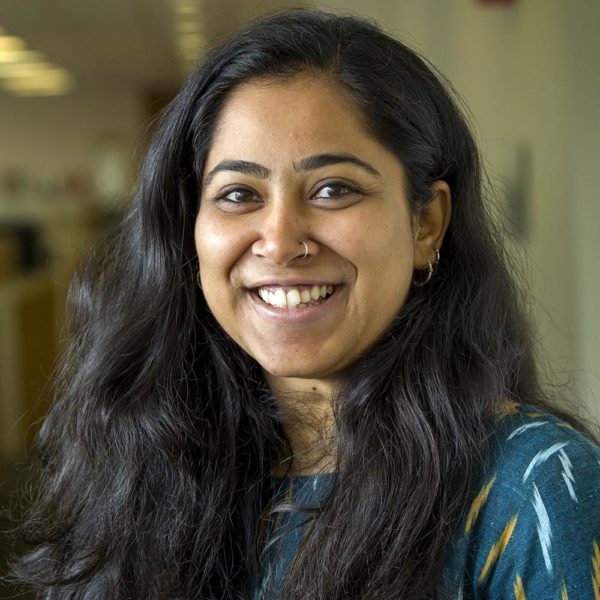 Samata Joshi Audience Development Manager
Samata Joshi is the audience development manager at WBUR. She works in collaboration across departments to grow WBUR audiences by developing, executing and communicating engagement strategies.