Diversity Onstage: Boston Theater Looks More Like Boston
This article is more than 8 years old.
BOSTON — It has been so gradual in emerging that it's escaped much notice, but there has been a game-changing development in the local theater scene over the past few years. Where not that long ago the actors and audiences were what one local artistic director called "a sea of white," the Boston scene today is open to a much more diverse set of opportunities, particularly for actors, while there is an increased willingness on the part of artistic directors to embrace a wide open dialogue on the subjects of race, ethnicity and identity.
To an extent, there has always been an openness to have that dialogue, though many of the attendant issues were frustrating to just about everyone concerned. Minority actors didn't think they were getting a fair shake. The material often seemed dated or forced. There would be one or two excellent performances, but some weak ones as well. Black or Asian audiences would come out for a play with content about black or Asian characters and not be seen again.
All those issues have changed for the better in recent years. Radically, in some cases. Most important, there is no cause for condescension when talking about ethnicity on local stages. Some of the most riveting theater in the past few years has been about race with excellent casts of varied ethnicities, from stars to supporting players.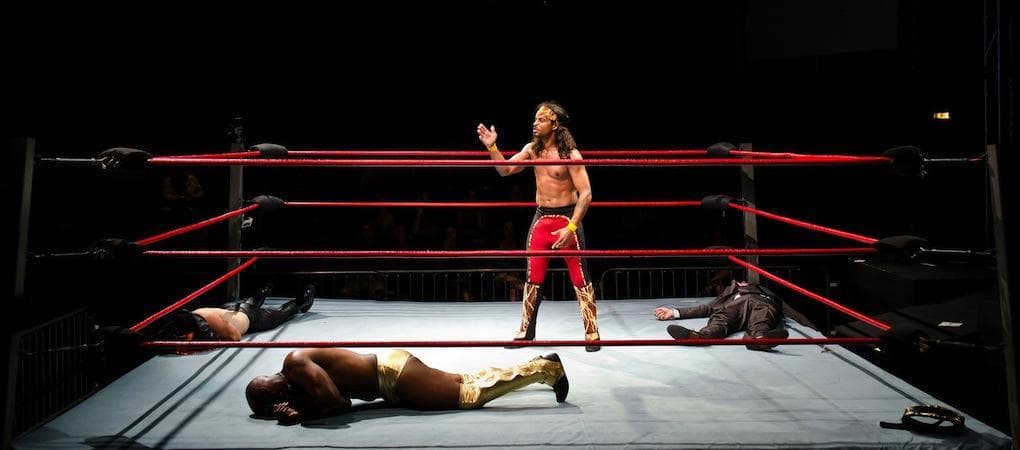 A good part of the story rests with the emergence of Company One from a fringe company to the forefront of the local dialogue. It has always been part of the company's mission to widen the Caucasian chalk circle, so to speak, and every year its circle shines brighter, from the multiethnic "The Elaborate Entrance of Chad Deity" two seasons ago to the recent acclaimed collaboration with ArtsEmerson, "We Are Proud to Present a Presentation About the Herero of Namibia, Formerly Known as Southwest Africa, From the German Sudwestafrika, Between the Years 1884-1915."
A half-dozen actors of color — black, Latino and East Asian — were terrific in those plays and the company has won strong reviews for other productions featuring Asian and African-American casts.
And speaking of ArtsEmerson, one of the great highlights of 2013 was the South African adaptation of Strindberg, "Mies Julie," which moved the play to post-apartheid South Africa. (Africa is also the subject of the American Repertory Theater's "Witness Uganda" and Apollinaire Theatre Company is billing "Peggy Pickit Sees the Face of God," which deals in part with the AIDS crisis in Africa, as "a postcolonial 'Who's Afraid of Virginia Woolf?' ")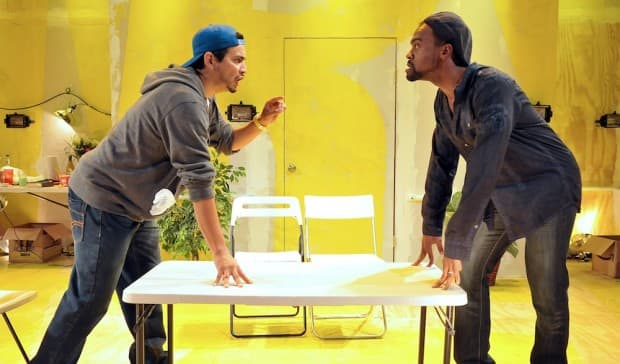 SpeakEasy Stage Company, as well, has been a bastion of plays and musicals about race in America. Again, it has always been part of the company's mantra, but when you think of first-class theater in Boston over the past 10 years, productions like "Caroline, or Change," "The Motherf***er with the Hat" and "Clybourne Park" come readily to mind, all with rich, diverse casts. I haven't been as taken with their big musicals — "In the Heights" and the current "The Color Purple" — but those productions are no less part of the story of making Boston home to a wider variety of opportunities for actors and more varied stories for audiences.
There is understandable grumbling that local theater companies are slow to cast actors of color in roles that aren't written for minority actors. Particularly when the plays aren't about race. When the Huntington Theatre Company cast a slew of local actors in "Our Town," the town looked all white.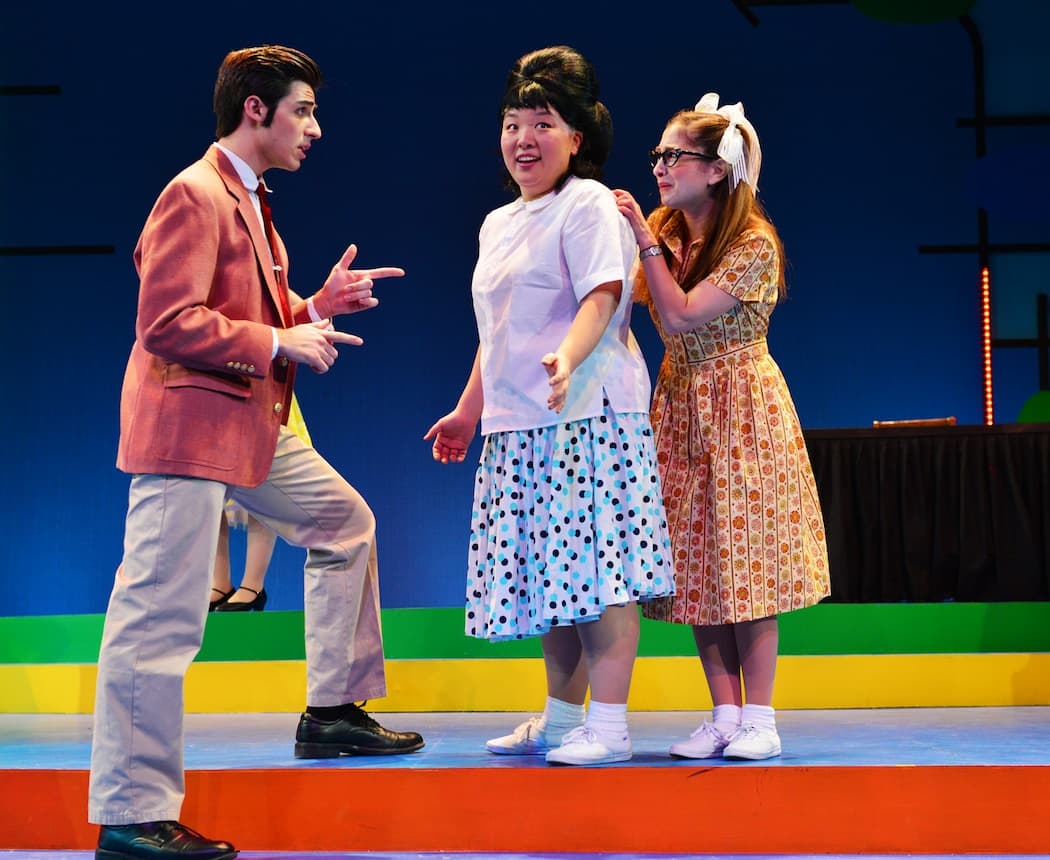 No one has been more committed to color-blind casting than Wheelock Family Theatre, as is evident from its current, superb production of "Hairspray." Susan Kosoff's production is the culmination of everything the company has preached since its founding in 1981 in terms of diversity, with exceptional white and black ensembles all fronted by the inspired, nontraditional casting of an Asian-American, Jenna Lea Scott, in the starring role of Tracy Turnblad. The audience on the night I went was also strikingly diverse.
And the material, as those familiar with the John Waters movie or the musical know, is anything but politically correct even though "Hairspray" wittily embraces similar values. Fiddlehead Theatre Company had similar success with its November staging of "A Little Princess," its first production as resident company of the Strand Theatre in Dorchester.


The Lyric Stage Company of Boston has also stepped out of that box in a big way. After an excellent production of "Chinglish" last season, featuring several fine performances by members of the local Asian-American community, two of the actors have been prominent this season in non-Asian roles at the Lyric: Celeste Oliva in "Becky's New Car" and Tiffany Chen in "One Man, Two Guvnors" and "Working." Half the cast of "Working" was nonwhite and Spiro Veloudos has three actors of color in "Death of a Salesman," which opens Sunday. David Miller at Zeitgeist Stage Company has also been a leader in color-blind casting, as has Actors' Shakespeare Project.
Veloudos, asked if there was a conflict between seeking diversity and finding the best actor for a part, said, "I want a diverse cast of the best actors I can find."
"Water by the Spoonful," another play at the Lyric this year, wasn't quite as impressive despite playwright Quiara Alegría Hudes's Pulitzer Prize, but it still represented an important part of the dialogue. Here's what I said at the time: "The characters in the play are Puerto Rican, Japanese, Iraqi, African-American and, yes, white. It feels like 21st-century America trying to find connectedness among each other, despite all the barriers and tragedies in their way. [Director Scott] Edmiston and the cast certainly find it in their chemistry; Emerson graduate Theresa Nguyen stands out as a particularly bright prospect."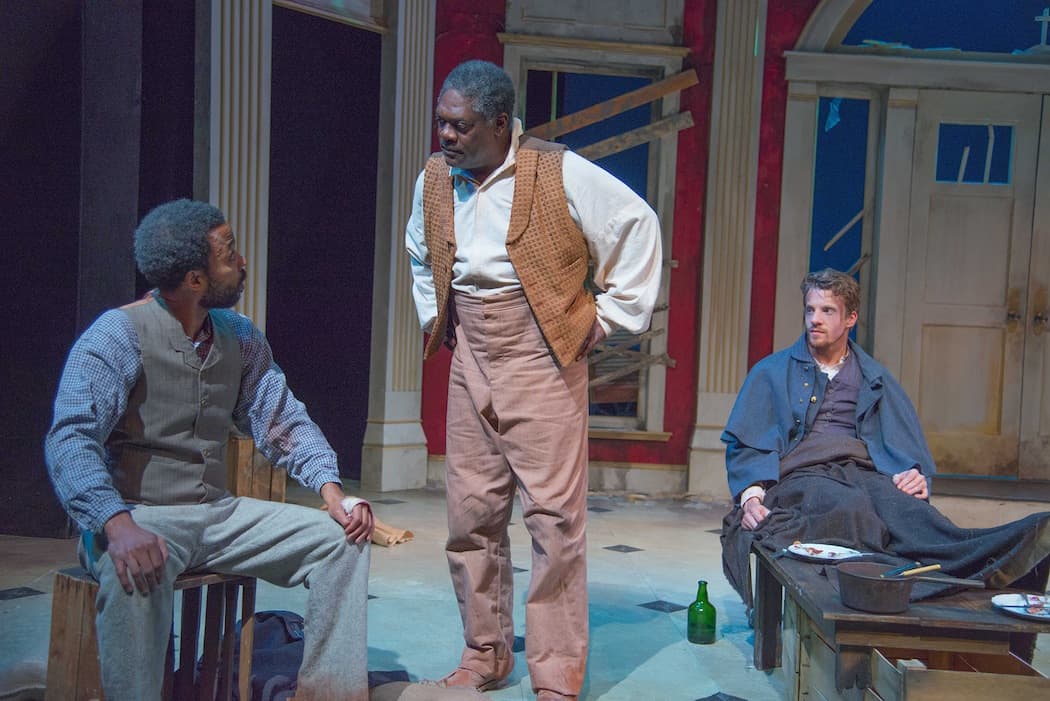 Another cast member from that play, Johnny Lee Davenport, has become one of the theater community's leading lights and he's now distinguishing himself at the New Repertory Theatre as a newly freed slave — Jewish, no less — as the Civil War comes to an end.
It's an excellent production of Matthew Lopez's "The Whipping Man," in which a young Confederate soldier comes back to the plantation where Davenport and another black man have been left holding the falling-apart fort. Lopez's provocative play says as much about 21st-century race relations as 19th.
Davenport, who had been based in Chicago, has starred in various Shakespeare & Company productions, including "Women of Will" and "Othello." He was more of a leading man for them in the '90s, at a time when the midsize theater scene in the Berkshires was light years ahead of that in Boston.
Now that the eastern part of the state has caught up, Davenport — who won an Elliot Norton Award in 2011 for the Lyric's "Broke-ology" — is based here. In the past year he's had featured roles at the Lyric ("Water by the Spoonful") and Gloucester Stage Company ("Driving Miss Daisy"), in addition to his excellent performance at the New Rep.
"I like good storytelling," he said, "and that's what Boston is opening up to. Good storytelling. It seems to me like Chicago in the late '80s and early '90s, Boston has that energy. That's why I stayed. This is my seventh year in the area, becasuse it felt like theater scene was going to explode." At the same time, Davenport is frustrated that he's not cast more in roles that aren't specifically race-based. "I kind of like the way that Shakespeare & Company does it. I'm going to be playing Bottom there this year. It's about character, and not just looking at what the color of a character might be." Still, he's encouraged by the work that the Lyric and Actors' Shakespeare Project have made in that direction.
It's also noteworthy that the productions mentioned in this piece don't feel like any given company's "black play" or "Latino play" or "Asian play." It would be naïve to suggest that the ethnic makeup of these productions doesn't figure into the artistic directors' philosophies of putting together a season, but they all seem fully integrated into those companies' seasons. When you think of the Company One season, for example, it barely matters what the ethnicity is from one play to the next.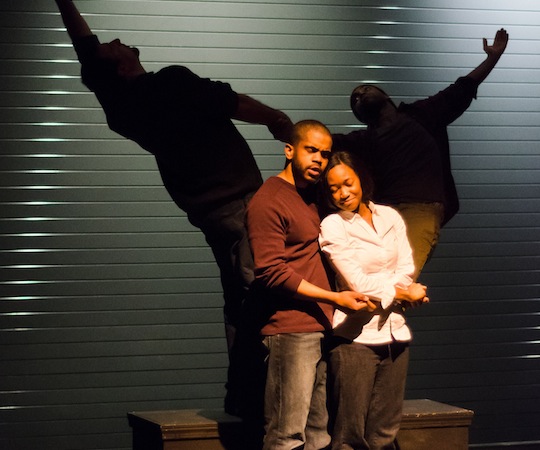 Playwrights of color are finding more opportunities lately, thanks in large part to the Huntington Theatre Company, Boston Playwrights' Theatre and Company One. The Huntington under Nicholas Martin and Peter DuBois has been an artistic home for Melinda Lopez ("Sonia Flew" and the upcoming "Becoming Cuba") while also producing plays by other local playwrights such as Rosanna Yamagiwa Alfaro, Lydia Diamond and Kirsten Greenidge. Diamond's "Stick Fly" deservedly went to New York after its Huntington run. (Lopez's parents emigrated from Cuba; Alfaro is Japanese-American and Diamond and Greenidge African-American.)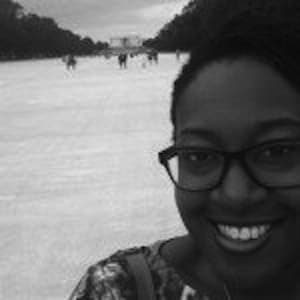 The behind-the-scenes teams are still pretty white, though Benny Sato Ambush ("The Whipping Man," "Driving Miss Daisy") has been a sought-after director in Boston and Gloucester, and his subtle work in modulating "The Whipping Man" shows why. Summer L. Williams won an Elliot Norton Award in 2009 for Diamond's "Voyeurs de Venus" in 2009 at Company One and her superlative work for "We Are Proud to Present …" for Company One at the Paramount shows she's more than ready for bigger stages.
Williams, who is also the director of public relations at Company One, says that the theater's programming is matched by an increasingly diverse audience. "Our numbers, not only in terms of people of color, but economic and age diversity, are pretty great across the board and were atypical of theaters in the area according to a big study in 2004. It's so core to our mission that what we're finding is that while numbers trend with content, people who have a good time at one show will give us another go."
There's obviously plenty of room for improvement on all these fronts, but I've been covering theater in the area since the mid-'90s and there has been a dramatic difference in the past 20 years, particularly the last five. These developments didn't happen overnight, but there has most assuredly been a parting in that "sea of white."