Commuter Rail Operator Apologizes For Poor Performance This Snowy Winter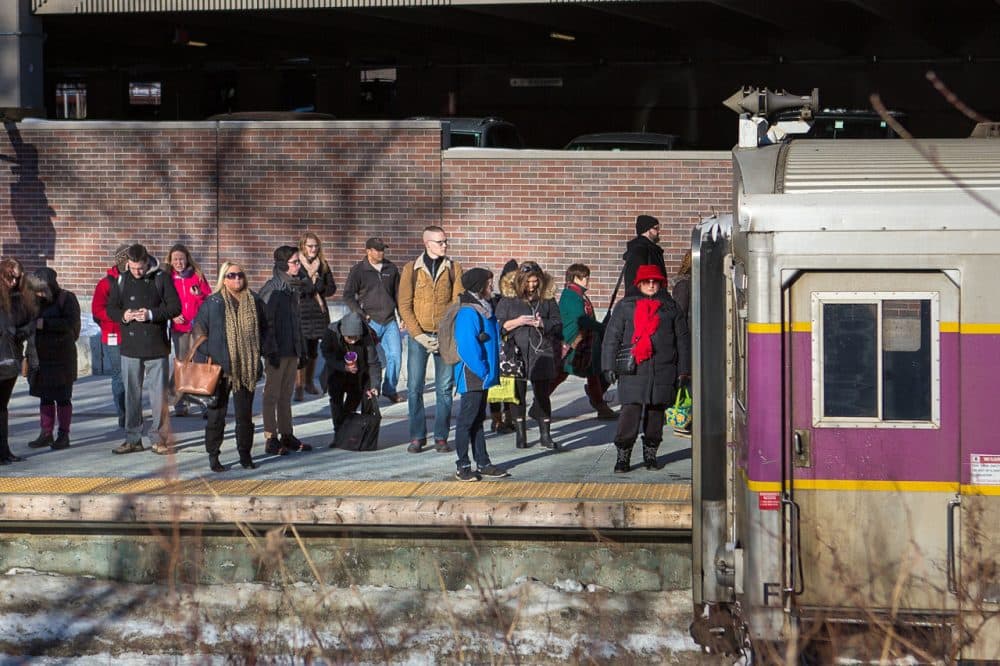 This article is more than 7 years old.
The company that runs the MBTA's commuter rail service has issued an apology to riders for its poor performance this winter.
Keolis Commuter Services took out a full page ad in The Boston Globe on Thursday to issue a mea culpa for slow, delayed and cancelled trains that it blamed on near-record snowfall amounts in eastern Massachusetts this winter. The region received more than 8 feet of snow.
General Manager Gerald Francis said in the open letter that "For every time you missed tucking in your kids at night, for every time you were late to work, for every frustrating moment, we offer you our sincere and heartfelt apology."
He also apologized for poor communications with riders.
He promised a return to normal weekday schedules by March 30.
This article was originally published on March 05, 2015.