What Should Boston Look Like In 2030? The City Wants To Know Your Vision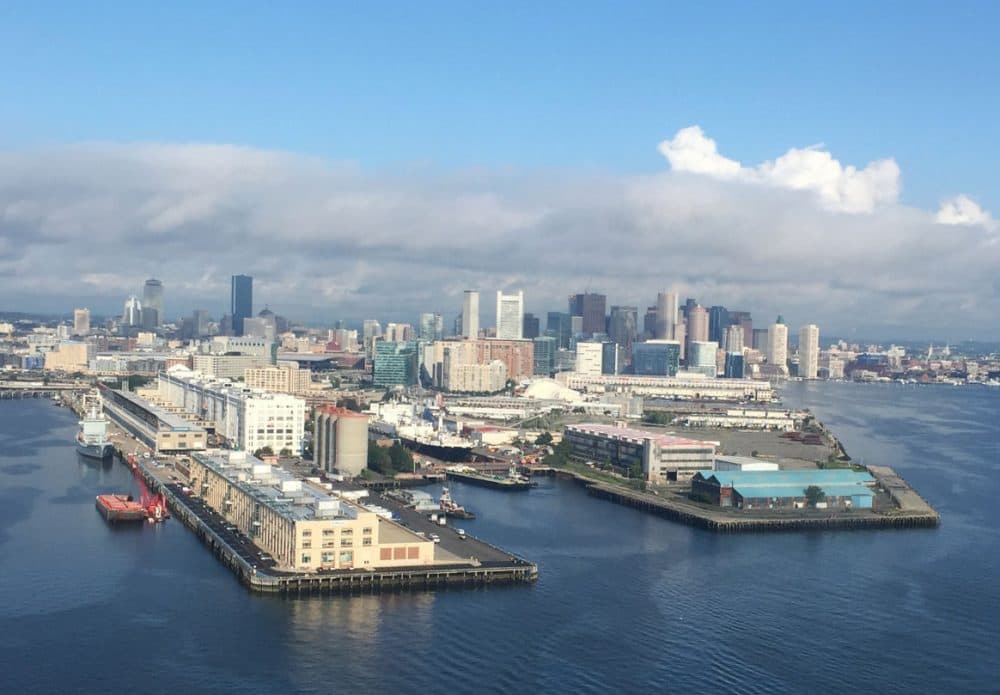 This article is more than 6 years old.
Imagine the year 2030. What would you like to see in Boston at that time? The city has launched a new initiative — dubbed Imagine Boston 2030 — to get your big ideas to make Boston a better place to live.
The city will gather feedback from the public to create a long-term development plan and vision, as Boston approaches its 400th birthday.
"We are really looking at it being a holistic, comprehensive city planning effort, so it's moving beyond just land use and it's not really just focused on zoning," Imagine Boston 2030 executive director Sara Myerson said in a phone interview. "It's really thinking about all of the components of the city — ranging from education to health and safety to arts and culture to prosperity and equity — as we think about what is the city we want to see in the future."
To that end, the city on Wednesday launched a mobile platform called Textizen that allows people to submit their ideas via text message.
Textizen asks people to complete the following sentence: "My life in 2030 will be better with..." by texting one of the following choices to 617-860-3745:
a) Housing I can afford
b) Safer neighborhoods
c) Better transportation options
d) Quality education for all
e) A more environmentally friendly city
f) Great parks and public spaces
g) A more innovative and creative city
h) Expanded job opportunities
i) More vibrant neighborhoods
Those who submit a response will then be asked a series of follow-up questions, including, "What do you think is Boston's biggest challenge to overcome?" and "What's your big idea for making Boston a better place to live in 2030?"
"Textizen is one tool we will use to help empower everyone to participate in a citywide dialogue about our needs and dreams as we work towards a shared vision for a thriving, healthy, and innovative Boston," Mayor Marty Walsh said in a statement.
The public can also submit their ideas through the Imagine Boston 2030 website and at suggestion boxes located at City Hall, the "City Hall To Go" truck and the city's public libraries, according to Myerson.
Myerson -- who previously led the city's Office of Olympic Planning before the Boston 2024 effort collapsed -- said her team, made up of staff from various city departments, will take suggestions for the next two months. They will then develop a strategic vision plan by the end of next summer, and then develop a citywide plan that details priority investment projects and strategies for implementing the vision goals. That plan will be drafted by mid-2017, according to Myerson. There will also be opportunities for the public to give feedback and more suggestions throughout various stages of this process, Myerson said.
"As we go through this visioning phase we're really thinking about the opportunities and challenges and big picture vision for the city," Myerson said. "We'll get more detailed as we move forward with the citywide plan on what that growth may look like."
Part of the Imagine Boston 2030 initiative will also be to tie in the city's existing development initiatives under one comprehensive plan, Myerson said. This includes things such as Go Boston 2030, the city's initiative to improve transportation, Boston Creates, the city's arts initiative, and 100 Resilient Cities, the city's effort to address social and economic inequality.