After Fatal Bike Crash, City To Implement Changes To Back Bay Intersection
Three weeks after a woman was killed in a bike crash in the Back Bay, the city is implementing changes to the intersection where the woman was struck.
Anita Kurmann, 38, was hit while riding her bike on Aug. 7 at Beacon Street and Massachusetts Avenue — the intersection has been known as a dangerous area for cyclists. This week the city is looking to make the roadway safer by implementing a continuous bike lane from the Mass. Ave. bridge through Beacon Street and adjusting traffic signals, among other changes.
"We've always had our eye on this particular intersection," Gina Fiandaca, the city's transportation commissioner, said in a phone interview. "Following the fatality earlier this month, Mayor [Marty] Walsh indicated that we would move this to the top of the list and make some early action improvements, and we've fulfilled that commitment and we're committed to improving the safety of our roadways for everyone."
Work on the intersection began last week, with the road being repaved, Fiandaca said. The intersection will also have the following changes implemented:
Flexible posts will be installed from the Mass. Ave. bridge to Beacon Street to mark the bike lane and protect cyclists.
Traffic signals will be retimed and optimized to improve pedestrian safety.
Bike boxes will be installed. Bike boxes are typically painted green and include a white bicycle symbol inside them. They give cyclists a designated place to come to a stop before an intersection.
Trees will be trimmed in the area to improve the sight lines for motorists and cyclists.
Right turns on red will be prohibited from Mass. Ave. southbound. A sign will be added to the intersection to indicate this.
A sign warning motorists to yield to cyclists will be added to the intersection. The sign will read: "Warning: Turning vehicles to yield to cyclists."
The southbound MBTA bus stop for the 1 and CT 1 routes will be relocated from Beacon Street across the intersection and closer to Marlborough Street.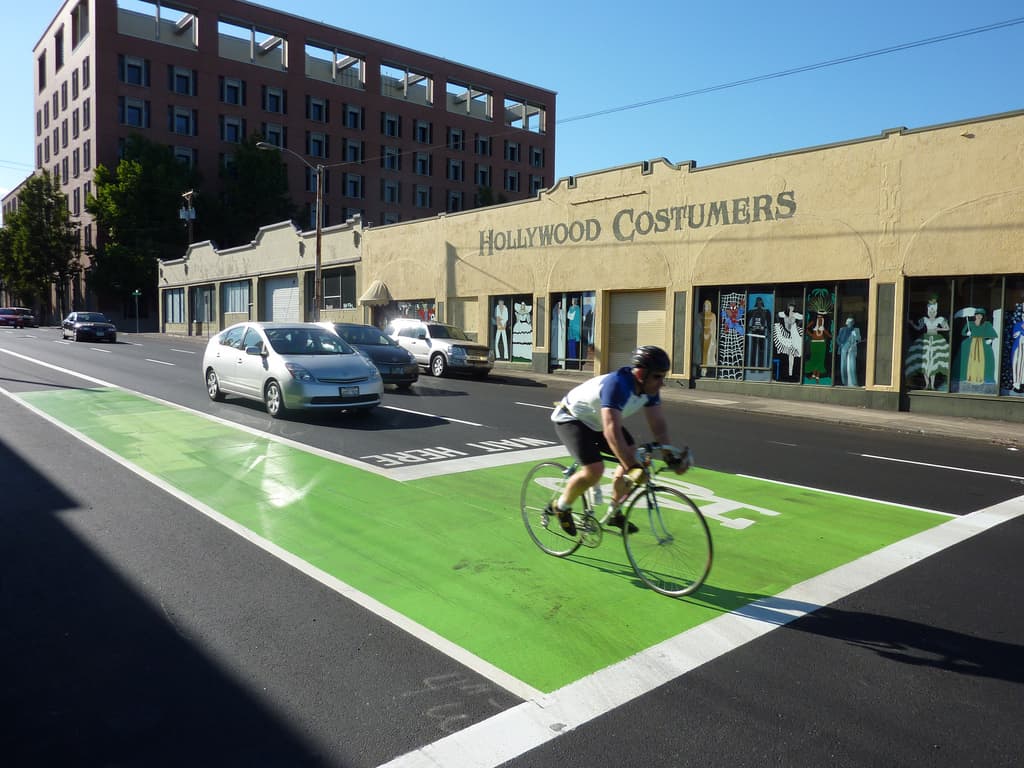 The changes to the intersection will also result in two fewer parking spaces on Mass. Ave., according to Fiandaca.
"We can take a look at an opportunity to relocate those parking spaces but at this point we wanted to get some of those early action items implemented and in place," she said.
According to Fiandaca, the changes to the intersection are part of the city's Go Boston 2030 initiative to improve transportation and Vision Zero efforts, which Mayor Walsh announced in March. Vision Zero is an initiative that has been adopted by other cities and takes the approach that bike crashes can be prevented through better street design.
As for improving other intersections in Boston for cyclists, Fiandaca said work on those areas is "an ongoing effort."
"As we work through the data that we collect from Vision Zero and we inform our planning efforts, you can expect to see some incremental improvements throughout the city," Fiandaca said.
The changes to the intersection of Mass. Ave. and Beacon Street are expected to be completed by the end of this week.