At Boston Forum, Federal And Local Officials Discuss Region's Transportation Future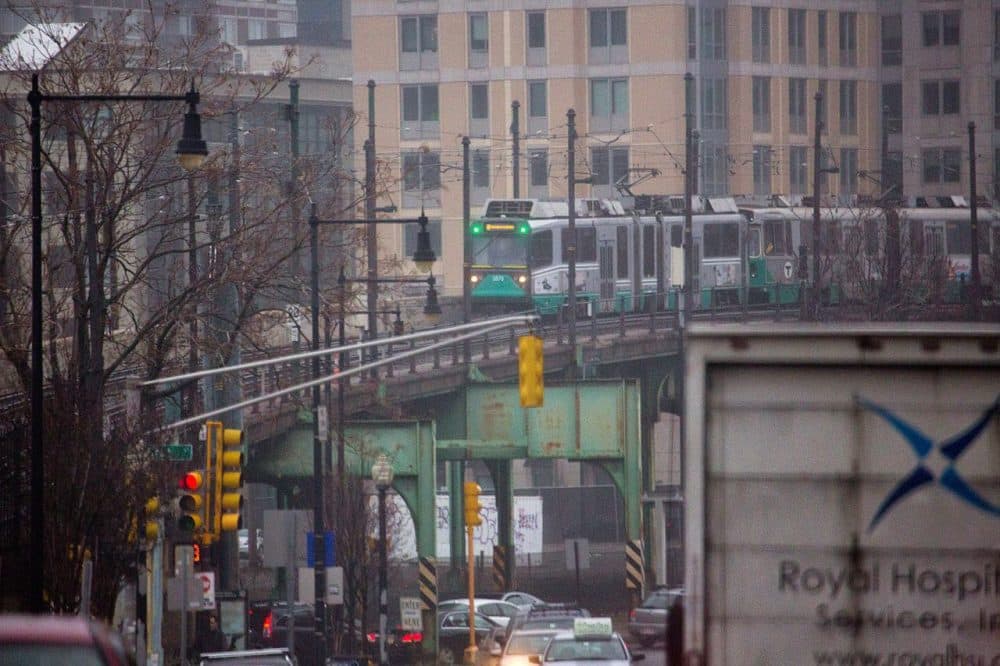 This article is more than 4 years old.
Income inequality, population growth and infrastructure funding are some of the major issues Boston and cities across the country must tackle in order to have a more robust and modern transportation system, according to transit officials.
The U.S. Department of Transportation hosted a forum at Boston University Wednesday where federal and local transit officials discussed trends that will impact transportation systems in the future. The forum was part of a series of public engagement events the agency is hosting across the country as a follow up to its Beyond Traffic 2045 report, which was released earlier this year.
That report looked at how various trends -- including demographic shifts, wealth disparities, climate change and technology — are impacting transportation. It's a draft report and focused on 11 so called "megaregions" — urban areas that are linked economically, socially and through infrastructure. Wednesday's event focused on the Northeast "megaregion" and featured a number of speakers, including Boston Mayor Marty Walsh.
One particular area of concern discussed at the forum was income inequality. DOT Under Secretary Peter Rogoff said low income communities are getting priced out of areas with access to public transit.
"The growing gap between the have and the have nots is very, very real," Rogoff told the audience. "Now increasingly people of means are moving into the city, meanwhile the folks that are most transit-dependent are getting pushed out to communities where transit is not as robust."
While low income individuals are increasingly leaving cities, an urban population boom is still expected over the next 30 years, according to DOT. The U.S. population is predicted to increase by 70 million by 2045 — and 18.4 million of that growth will be in the mid-Atlantic and New England areas, Rogoff said. This means cities will have to have transit systems that can move more people in the future, especially by increasing capacity on public transit. That's likely to be a big challenge in Boston, where the beleaguered MBTA is dealing with nearly stagnant revenues and a $7.3 billion and growing "state of good repair" backlog.
Improving transportation systems will cost, but nationally transportation spending is in decline, according to DOT.
Walsh told the crowd Wednesday that he would continue advocating for Congress to pass a long-term surface transportation bill.
"We have a responsibility in our own cities to push Washington," Walsh told the audience.
Walsh also said the future of the city's transportation system will require innovation. He noted the city's move to install smart parking meters and tap Waze data to address traffic issues as examples.
During a panel portion at Wednesday's event, the city's chief of streets, Chris Osgood, elaborated and said the region could leverage the tech community to help address some transportation issues — particularly around safety, mobility and infrastructure.
"If this region isn't the region that reinvents transportation, we haven't done something right," Osgood said.
Utilizing innovative technology is one of the goals of the city's Go Boston 2030 initiative to improve transportation by engaging the public to help develop a plan. Vinn White, a senior policy adviser for DOT, said the effort "really resonated" with what the federal agency is doing with its Beyond Traffic forums. Part of the forum included breakout sessions where people could contribute ideas for improving transportation.
White said the goal of the forums is to start a conversation and think about the long-term transportation needs.
"What this does it allows us to take the longer view of what's to come," White said after the panel discussion. He added that the agency's forums are also important because "a lot of [transportation] decisions need to be made at the local level."
White said information gathered from the forums and further analysis will be used to develop a final version of the Beyond Traffic report, expected early next year.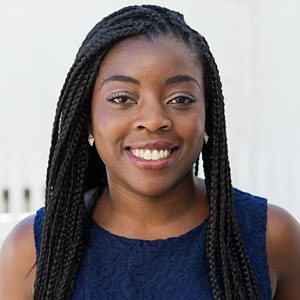 Zeninjor Enwemeka Reporter
Zeninjor Enwemeka is a reporter who covers business, tech and culture as part of WBUR's Bostonomix team, which focuses on the innovation economy.