Boston's Transportation Future? City Releases Report Detailing Public's Transit Goals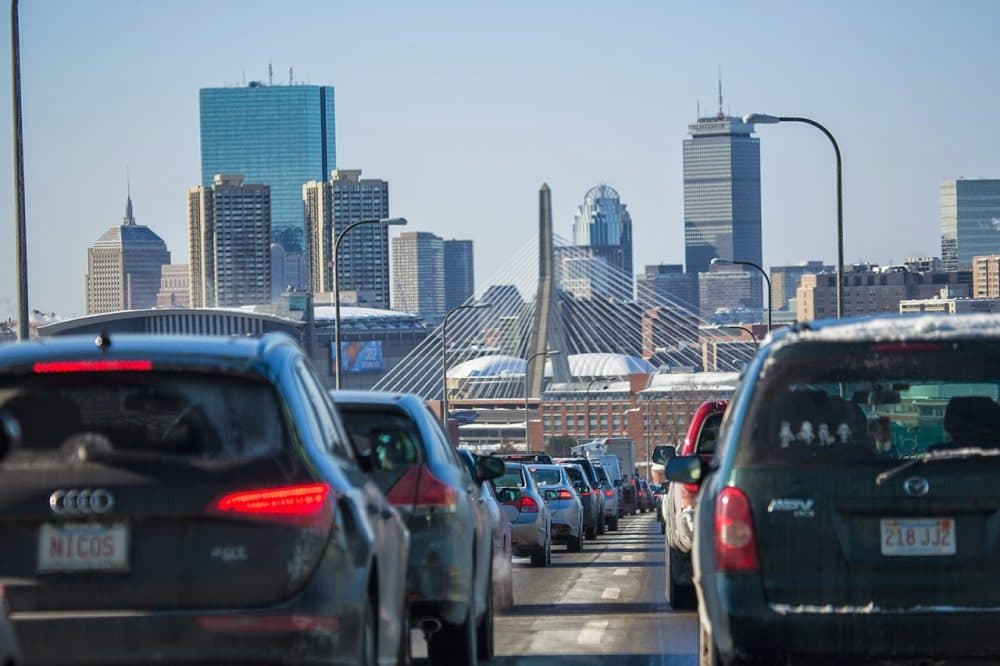 This article is more than 7 years old.
Bostonians want to have various public transit options located within 10 minutes of every home, to eliminate traffic fatalities in the city, and to ensure the MBTA runs on time 90 percent of the time, according to a draft transportation plan released by Mayor Marty Walsh's office on Friday.
The report is part of the city's Go Boston 2030 initiative to improve transportation by engaging the public to develop a plan. The Go Boston advisory board gathered information from more than 6,000 residents to develop the draft plan.
The report highlights several transportation goals around access, quality, affordability and innovation. A few of these goals include:
Ensuring there is affordable housing in areas where there are upgrades to the transit system
Quality maintenance of transit facilities, sidewalks and roadways
Connecting low-income communities to "job-rich" districts around the city
Reducing transportation costs for low-income residents
Tapping into the local startup community to create innovative transportation technology
Ensuring there are various modes of transit and an equal level of investment in transportation infrastructure in underserved communities
The report also highlights steps the city has already taken to address some of these targets. This includes the city's Vision Zero program, aimed at reducing traffic crashes and eliminating traffic fatalities, as well as the city's partnership with Waze to use traffic data to address signal timing and crack down on drivers who block busy intersections.
As a next step, the city is now seeking public input to create an action plan. The transportation action plan will include specific projects and policies that will be implemented over the next five, 10 and 15 years. It will also take into account which transportation projects the public most wants the city to pursue.
"Our transportation action plan will lay out an ambitious roadmap to address inequities in underserved neighborhoods, connect our workforce to job opportunities, and prepare our systems for climate change," Mayor Walsh said in a statement.
To create the action plan, the city is rolling out a number of outreach efforts. The public can submit ideas online or by attending one of three roundtable discussions in November. The city has also been collecting ideas through the "Ideas on the Street" pop-up trailer, which will continue to visit various locations through next week.
The city says it will create a final action plan by the summer of 2016.
The release of the draft transportation vision plan comes just two days after the city launched a public outreach initiative to gather ideas for Imagine Boston 2030, a planning effort to create a long-term vision and development plan for the city. Go Boston 2030 will eventually be tied into Imagine Boston 2030.