Mass. Firearm Advocates Doubt Effectiveness Of Obama's New Gun Control Measures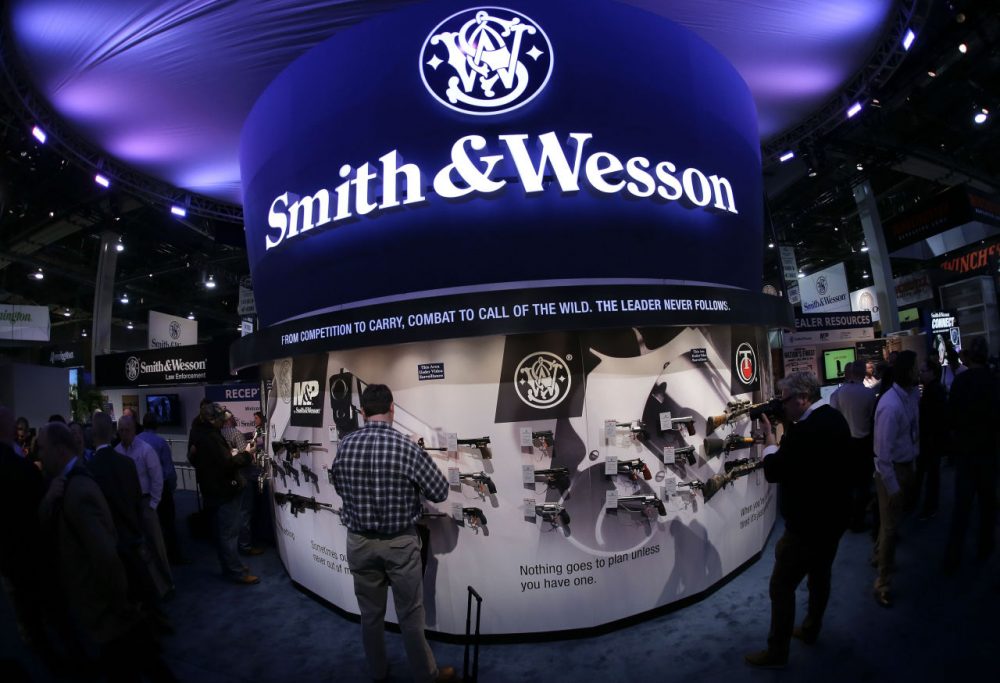 This article is more than 5 years old.
Some local gun rights advocates say President Obama's new executive actions on firearms likely won't have an effect in Massachusetts and may create a "false sense of security."
Obama's plan, announced Tuesday, aims to expand background checks for firearm purchases. It requires more gun sellers, including online and at gun shows, to be licensed and perform background checks.
The plan also calls for the FBI to overhaul its existing background check system, and hire 230 additional examiners. There is also a provision to improve mental health reporting for background checks. Other measures include improving enforcement of gun laws, researching gun safety technology, and investing in mental health treatment.
However, some say the measures are nothing new for Massachusetts — a state that already has some of the strictest gun laws in the country.
"None of it really affects Massachusetts gun owners," said Eric Goldman, the president of the Braintree Rifle & Pistol Club. "We've been subjected [in Massachusetts] to background checks for a number of years."
Goldman said the executive actions are "probably a good thing" for other states that don't have stronger gun safety laws. But he said he is concerned the measures will create a "false sense of security" when it comes to curbing gun violence.
"All these laws are targeted at the law-abiding citizens, whose guns are very rarely used in criminal activity," Goldman said. "The problem that we have I think in society is the crime issue. We're targeting law-abiding citizens to further abide by rules and regulations."
The Braintree club has about 6,000 members, according to Goldman. He said gun owners are concerned more laws will make it burdensome for them to purchase and carry guns.
That is also a concern for Jim Wallace, the executive director of the Gun Owners Action League of Massachusetts. He said the state's background check system is already "overwhelming" and any more regulation could cause delays or other setbacks for people trying to get gun licenses.
"If you're going to make exercising civil rights contingent on the government, there is always going to be problems and people just don't trust the government to do its job on a daily basis," Wallace told WBUR.
Wallace said he was disappointed with Obama's executive actions. He said he would prefer to see other measures to address gun violence, such as putting thousands more law enforcement on the street and more of a focus on criminals rather than guns.
"Give law enforcement the tools to go after the human criminal element and stop worrying about the tools that they use," Wallace said. "Go after the people that are committing the crimes."
However, local gun control advocates call the president's executive actions a step in the right direction.
John Rosenthal, of Boston-based Stop Handgun Violence, was at the White House Tuesday for Obama's announcement and said the actions will help make the public safer.
"We have a long way to go but the president took a big first step and today is a historic day in America with regard to holding gun dealers accountable," Rosenthal told WBUR.
He said requiring all private gun dealers to run background checks on all firearm sales will make it harder for criminals and the mentally ill to acquire firearms. Rosenthal said Massachusetts is proof gun laws work.
"Massachusetts is the gun lobby's worst nightmare," Rosenthal said. "Gun laws work and if you want to reduce injuries and deaths from guns versus just sell more guns, follow Massachusetts' lead."
Boston Mayor Marty Walsh was also at the White House Tuesday. He said part of the gun violence problem stems from guns traveling across state lines. He called the executive actions a "commonsense, simple step" to make it harder for criminals to get guns.
"With nearly 70 percent of Boston's crime guns coming from outside Massachusetts, we know that this is not just a local issue, or an inner-city issue," Walsh said in a statement. "Guns move across city and state lines and all too easily from legal ownership to criminal possession."
Mayor Walsh discusses Obama's executive actions on Radio Boston:
Shares of Springfield-based gun maker Smith & Wesson surged ahead of Obama's announcement. Shares were up 11 percent Tuesday after a nearly 6 percent gain Monday.
The company, which had no comment on Obama's measures, said it's had an increase in gun sales and expects to have a strong quarter.
This post was updated to clarify Obama's background check proposal.
This article was originally published on January 05, 2016.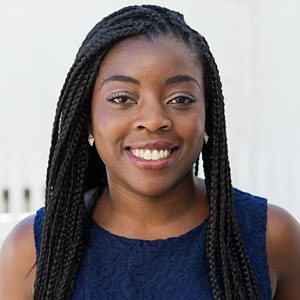 Zeninjor Enwemeka Reporter
Zeninjor Enwemeka is a reporter who covers business, tech and culture as part of WBUR's Bostonomix team, which focuses on the innovation economy.