Fastest American To Ever Run Boston Marathon Cheered From The Sidelines This Year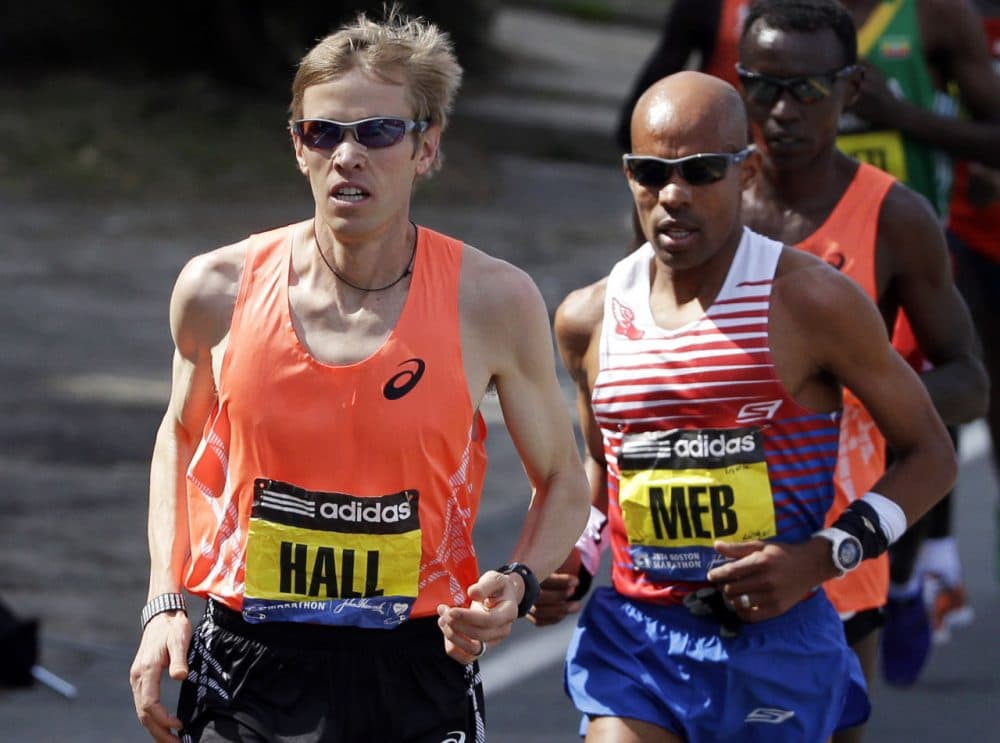 This article is more than 5 years old.
It was tough to see Ryan Hall on the sidelines of the Boston Marathon this year.
The man who ran the fastest-ever marathon time by an American on the Boston course in 2011 was forced to retire earlier this year after a long struggle with health issues and injuries.
His heavy training load had finally exacted too much from his body. But he returned to Boston to be part of the historic race, even if he couldn't run it, and I had a chance to spend some time with him.
In addition to running 2:04:58 in Boston in 2011, good for fourth place on a day when Kenyan Geoffrey Mutai ran what was at the time the fastest marathon any man had ever run (2:03:02), Hall also finished third in Boston in 2009 and fourth in 2010. His final Boston appearance came in 2014, the first race after the 2013 bombings at the finish line. He managed just a 20th place finish, but he was thrilled to see his friend Meb Keflezighi become the first American man to win the men's open race in 31 years.
"Boston always had such a special place in my heart when I was competing," he told me. "If you asked me, 'Which race do you want to win? You can only win one,' it would have been Boston."
That never happened, and if there is any criticism of Hall that was it: He teased us and didn't win. The only big-time marathon he finished first in was the Olympic trials race in New York City in 2007. After that he failed to medal in the Beijing Olympics in 2008, finishing 10th. And he dropped out of the Olympic marathon in London in 2012 with a hamstring injury. That race signaled his decline was starting.
"The competitive side of me is definitely not there any more," he said. "My body gave me everything it could for 20 years and there was just nothing left for it to give. It's not meant to last forever for any professional athlete."
These days Hall is focusing his attention on his family and the foundation he formed with his wife Sara in 2009. The Hall Steps Foundation raises money to fight poverty and has provided funds for wells, maternity clinics and microloans in Africa. Sara is also a marathoner. She's running the London Marathon on Sunday. After trips to train in Africa, they fell in love with the country and last year adopted four Ethiopian sisters.
But while he focuses on doing good work rooted in his deep religious faith, what he did for American distance running should not be forgotten. He bravely demonstrated, especially with his performances in the Boston Marathon, that U.S. athletes could run with the Kenyans and the Ethiopians who have dominated that race and the sport overall for decades.
"The biggest thing hopefully left from my career was the sense that we could run with these guys, and we should try," he said. "That's what we have to do if we're going to compete with the rest of the world. It's not going to work out every time. You're going to have your days you blow up. But it's worth it — trying, believing that you belong with the best guys in the world."
For a brief shining moment, he did.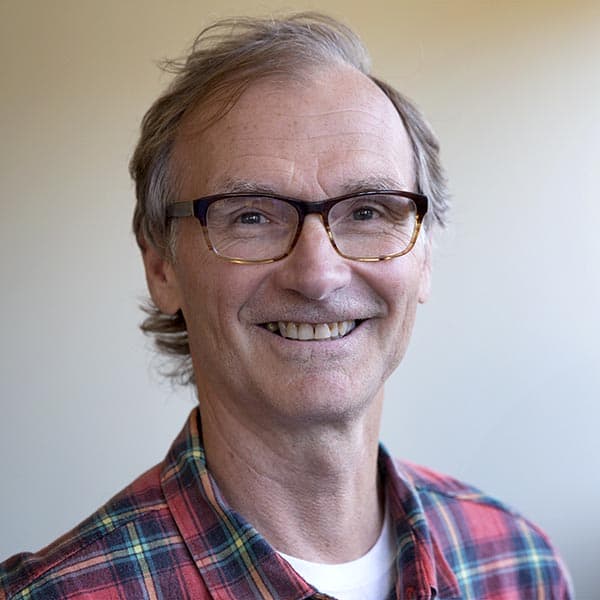 Alex Ashlock Producer, Here & Now
Alex Ashlock was a producer for Here & Now since 2005. He started his WBUR career as senior producer of Morning Edition in 1998.