Photos: What Happened At The Boston Rallies
Gathering on Boston Common Saturday, thousands of counter-protesters demonstrated against a self-described free speech rally, whose smaller group of attendees left their protest earlier than anticipated.
Supporters of the rally were permitted to demonstrate until 2 p.m., but by 1 p.m., they had exited the Parkman Bandstand with a police escort.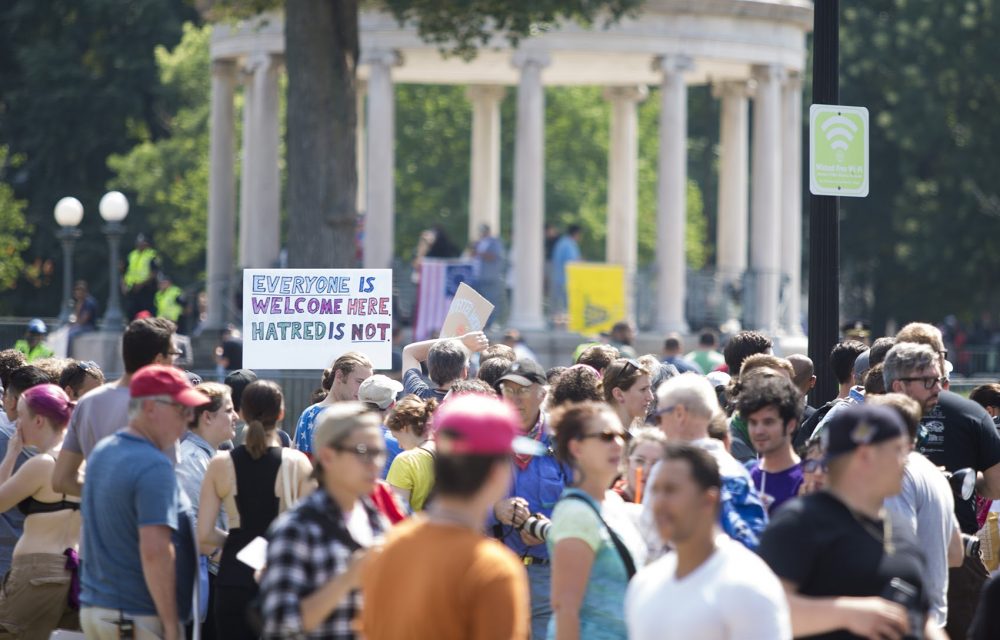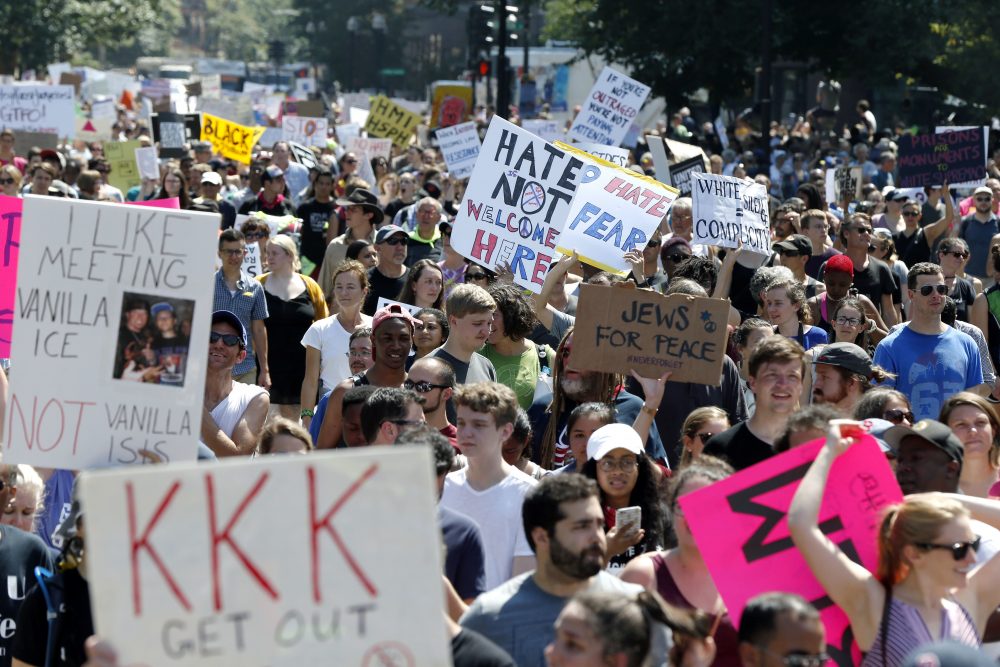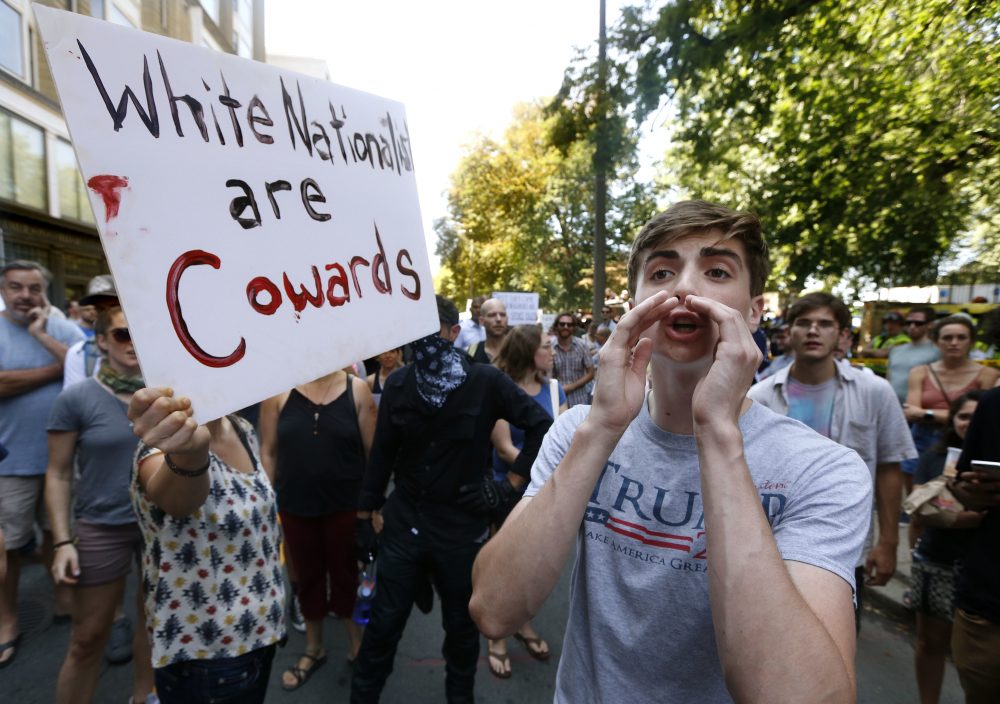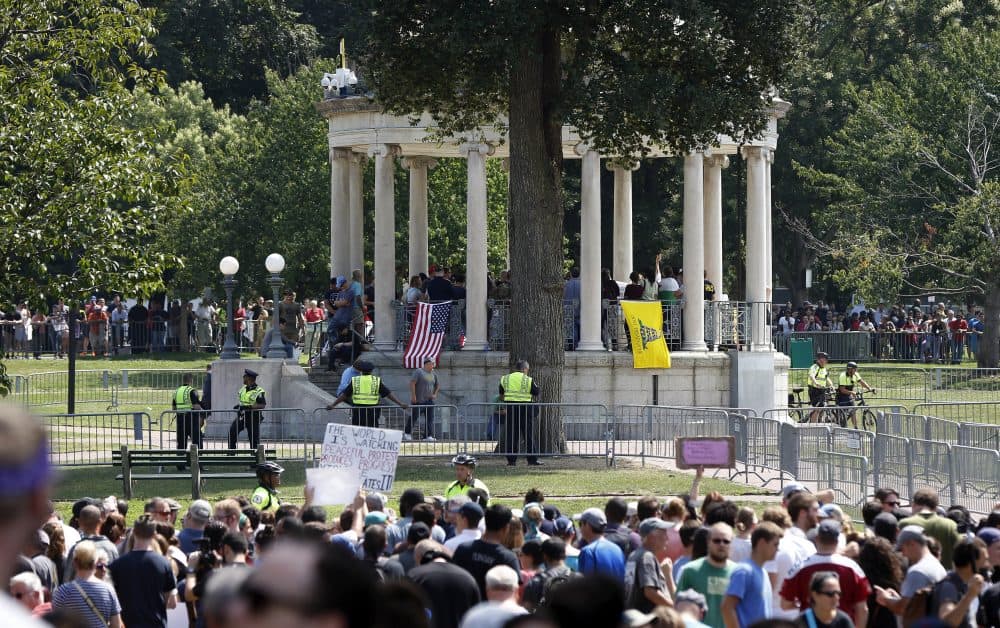 WBUR Newsroom
Stories with a "WBUR Newsroom" byline are the result of collaborative reporting effort by WBUR's reporters, newscast writers and/or digital producers.