6 Women Of Color Win Seats On Boston City Council
Resume
One year after the election of President Trump, many women have been working hard to gain more political power.
There was certainly evidence of that this week in Boston, where six women of color won seats on the Boston City Council.
'When Women Run, They Can Win'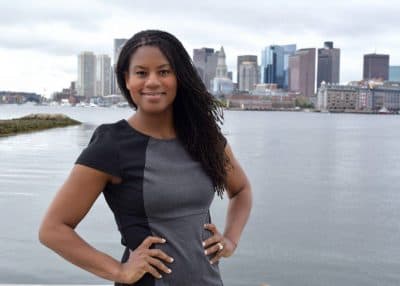 "I feel incredibly grateful, I feel incredibly exhausted," said Lydia Edwards, an African-American woman who won a close race for a seat in District 1. "I'm very happy and humbled."
Edwards beat Stephen Passacantilli, a son of the North End, by just 730 votes. She was the first women to run in the district in 25 years — and the first nonwhite municipal candidate ever in District 1.
Edwards says, a year after the election of Trump, there was new energy at the grassroots level.
"It isn't just the folks who are running," she said. "It's the folks who are supporting people who run.
"In my own race," she continued, "I found so many amazing people who said, 'Listen, I've never done this before, I've never done phones calls before, I've never done door-knocking before, never had a meet-and-greet.' "
Edwards is one of six women of color elected this week to the 13-member Boston City Council — an increase of two from the last term.
Just eight years ago, Ayanna Pressley was the first black woman to win a Boston City Council seat, becoming, as she said, "a caucus of one." Pressley won re-election Tuesday night and said she's elated that that caucus is growing.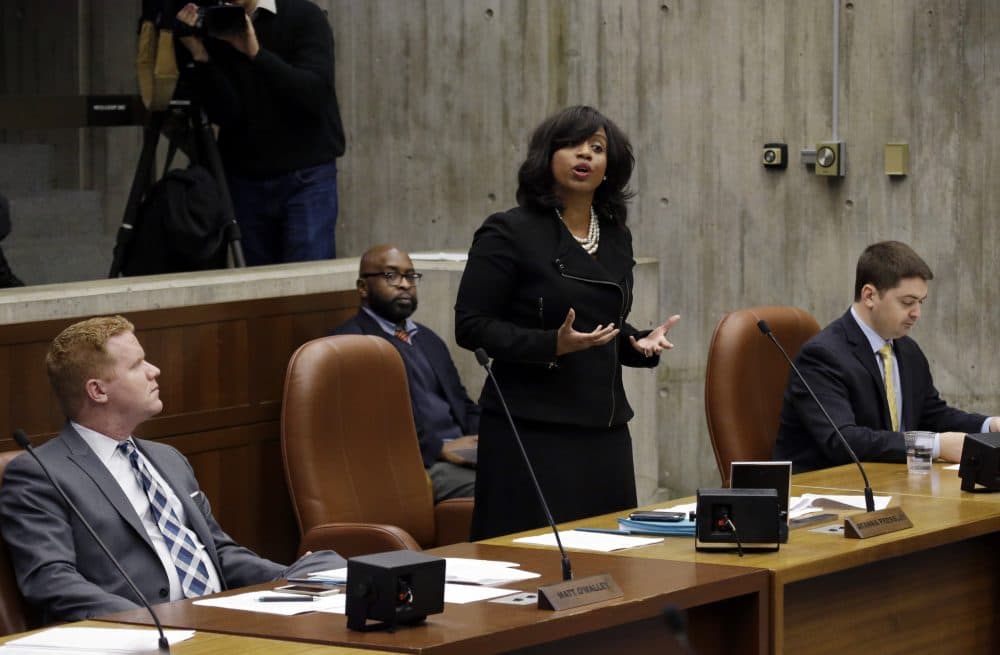 "I think that with all the women of color who have joined the Boston City Council, they've proven that we are not a trend," she said. "There is no magic formula, and we are not an anomaly."
Outside of Boston, women candidates also fared well — and even made some history.
Ruthanne Fuller was elected the first female mayor of Newton. And Yvonne Spicer, an executive at the Museum of Science, defeated former state Rep. John Stefanini to become not only Framingham's first female chief executive, but the city's first mayor ever.
"It makes me hopeful that, being a woman, being a person of color, [I] can come to Framingham and see opportunity," Spicer said. "What is most important is that we're working together to build our new city."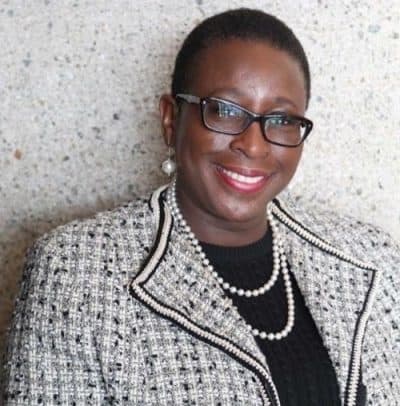 Spicer was endorsed by EMILY's List, an organization that supports Democratic women in elections across the country. Julie McClain Downey, the group's national director of campaign communications, said that after Trump's election, a surge of women who wanted to run for office reached out to the organization.
"That's not something we really had experienced as an organization before," Downey said. "It's mostly been about recruitment and convincing women to run for office. But instead, we had this real tidal wave of women reach out to us."
She said the group is now supporting 20,000 women, compared to about 1,000 women in the previous election cycle.
McClain Downey said in this year's election, women candidates notched political victories across the country — including big wins in Virginia, where they helped power a Democratic wave that wiped out the Republican majority in the state House of Delegates.
"Of the 16 GOP-held seats that were flipped, 11 of them were by EMILY's List-endorsed women," she said. "So this was a really successful night, and it just goes to show that once women are galvanized in this way, we really show up."
"... it just goes to show that once women are galvanized in this way, we really show up."

Julie McClain Downey
And women are galvanized, according to Edwards. She said the news isn't that women can win — it's that now they're running.
"Women haven't run at this level before, right?" she said. "I hope that people see that when women run, they can win."
This segment aired on November 9, 2017.