5 Things To Watch For During The Oscars
This article is more than 4 years old.
According to the press release, "Whiskey Cavalier" is a new ABC television program starring Scott Foley as "a tough but tender FBI agent" and Lauren Cohan as a "badass CIA operative" who "periodically save the world (and each other)." It's also part of the reason that the Academy of Motion Picture Arts and Sciences has infuriated a gigantic chunk of its membership over these past few weeks leading up to Sunday night's Oscars.
Citing declining ratings, ABC has demanded a tight three-hour running time for this year's telecast (last year's ran almost four) and intends to premiere "Whiskey Cavalier" when the ceremony (which starts at 8 p.m. EST) ends promptly at 11 p.m.
In response, producer Donna Gigliotti has concocted all sorts of schemes to make the show shorter, like handing out awards for technical categories during the commercial breaks (a boneheaded idea overturned late last week thanks to industry outrage) and limiting the Best Original Song performances to a scant 90 seconds. (Does this mean we'll only get that first Bradley Cooper verse of "Shallow"?)
Be all that as it may, here's a few things I'll be watching for Sunday night:
Host-Less With The Mostess
Hosting the Oscars has got to be the worst job in show business, as you always get blamed when the show runs too long and it's somehow your fault when the ratings are down. Of course the ratings are down — they're down for everything. Even the SuperBowl just had its lowest numbers of the past decade. People don't tune in for live broadcasts en masse the way they used to, and movies no longer occupy as rarefied a status in the entertainment ecosystem.
But this year, for the first time since 1989, when Rob Lowe danced with Snow White to "Proud Mary," the ceremony will commence without a host. And maybe that will turn out to be a good thing — at least we won't have to suffer through dumb comedy bits designed to go viral. A celebration of the year in cinema should be entertainment enough, especially with a list of nominees as diverse and exciting as this one.
---
At Long Last
It sounds crazy to say that Spike Lee — who actually already received an honorary lifetime achievement Oscar back in 2016 — just received his first-ever nomination for Best Director. It's even more insane that Paul Schrader, a lion of the 1970s New Hollywood who penned such foundational classics as "Taxi Driver," "Raging Bull," "American Gigolo" and "The Last Temptation of Christ," is a first-time Best Original Screenplay nominee at 72 years old.
Spike's "BlacKkKlansman" and Schrader's "First Reformed" were the two finest films I saw last year, connecting with the existential terror of our current political moment in profound and provocative ways, so naturally neither has a chance in hell of winning. But it's been a joy to watch these two ornery legends being one another's biggest fans on the awards season PR circuit — a couple of crusty New Yorkers navigating a sea of Hollywood horse pucky.
2019 does, however, look like it might finally be the year for the great costume designer Ruth E. Carter, a Springfield, Massachusetts native who started out on Spike Lee's "School Daze" some 30 years ago. Previously nominated for her work on Lee's "Malcolm X" and Steven Spielberg's "Amistad," Carter is a heavy favorite this year for designing the wild, Afro-futurist fashions and regal battle fatigues of Ryan Coogler's "Black Panther," essential elements of that picture's vibrant fantasy world.
Seven-time nominee Glenn Close is the odds-on pick for Best Actress in "The Wife," which is neither her best work nor a particularly memorable movie but as with Jeff Bridges' win for "Crazy Heart" and Julianne Moore's for "Still Alice," this is a case of everybody deciding it's about time to honor a much-loved performer widely respected in the industry. It also probably subliminally helps that the entire plot of "The Wife" hinges on Close's character not receiving an award that should rightfully be hers.

---
Is This The Real Life?
The easiest way to win an Oscar is by playing a famous dead person. There's no scoreboard when it comes to judging art, a lot of folks fall back on "accuracy" as a metric. (I have a hunch this is why movies based on true stories always end with archival footage of their real-life subjects — it's like putting the answers in the back of textbooks.) Nobody's about to argue that Philip Seymour Hoffman's finest work was as Truman Capote, ditto for Gary Oldman's Winston Churchill and Meryl Streep's Margaret Thatcher. Yet these extraordinary actors were awarded for some of their least interesting performances, simply because they were quote-unquote accurate depictions.
So expect Rami Malek to go home with the gold for lip-syncing his way through the dire "Bohemian Rhapsody." Sure, his physicality in the Live Aid sequence is impressive, but does slavishly mimicking every gesture and movement from a classic concert performance require a fraction of the creativity and sympathetic imagination it takes to build a character from scratch? To my mind Malek didn't do himself any favors struggling with those ridiculous prosthetic teeth, and even on the accuracy scale I'd dock him points for playing a swaggeringly confident showman with the deer-in-the-headlights eyes of a naïf.

---
The More Things Change…
In previous years one might expect a black-and-white, subtitled period piece with dialogue spoken in Spanish and Mixtec would be quarantined in the Best Foreign Language Film category, but here's Alfonso Cuarón's "Roma" with 10 nominations, including Yalitza Aparicio's history-making honor as the first Indigenous woman ever to be nominated for a leading role, and only the fourth Latina nominated for Best Actress in the Academy's 91-year history. (Even more remarkably, it's Aparicio's first performance, period.) Passed on by every studio in town, "Roma" was eventually picked up by Netflix, the upstart streaming service whose money-flushed muscle moves as of late are signaling a sea change in the industry that has a lot of executives reaching for their antacids.
Meanwhile, "Black Panther" became the first superhero movie nominated for Oscar's top honor, the $700 million-grossing cultural phenomenon so grand and transporting it even wowed a Marvel agnostic like yours truly. (I'll add that Michael B. Jordan should've gotten a Best Supporting Actor nod for playing one of the most satisfyingly complex villains in recent films.) "The Favourite," which pulled 10 nominations, turned out to be a much naughtier and significantly gayer take on the kind of British history costume dramas that typically bring home Oscar nominations by the truckload. And somehow, for the first time ever, a Spike Lee joint is up for Best Picture.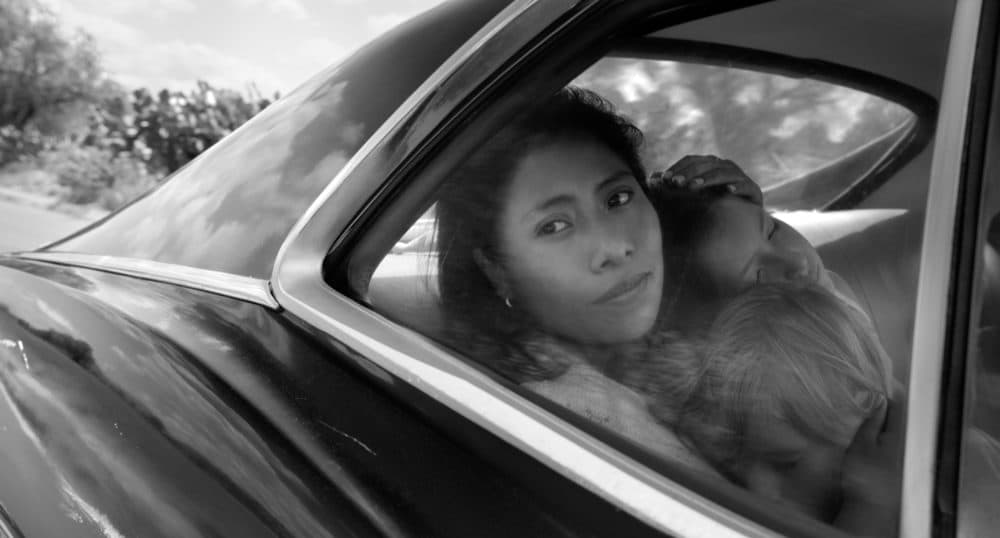 ---
The More They Stay The Same
But even after all that, the Oscar is still probably gonna go to "Green Book." (It already took home the Golden Globe for Best Motion Picture, Musical or Comedy.) Peter Farrelly's revanchist race-relations fantasy is adored by Hollywood's senior citizen set with a fanaticism bordering on religious fervor, and the ugliest sideshow of this awards season has been the ferocity with which a number of older, white critics have been shouting down concerns from minority writers about the film's exceedingly queasy racial attitudes.
This heavily fictionalized, feel-good tale of black musician Don Shirley learning important life lessons from his casually racist chauffeur as they journey together through the Jim Crow South coddles a certain sort of viewer's unexamined need to see themselves as the hero of every story, however inappropriate. (It's how we end up with movies like this and "The Help," celebrating the indefatigable courage of decent white folks during the Civil Rights Era.) Nearly every scene of "Green Book" finds the infinitely better-educated and more accomplished Dr. Shirley scolded, rescued or somehow subordinated by his loutish employee, building to a crowd-pleasing climax in which he dramatically defers to his driver's wishes.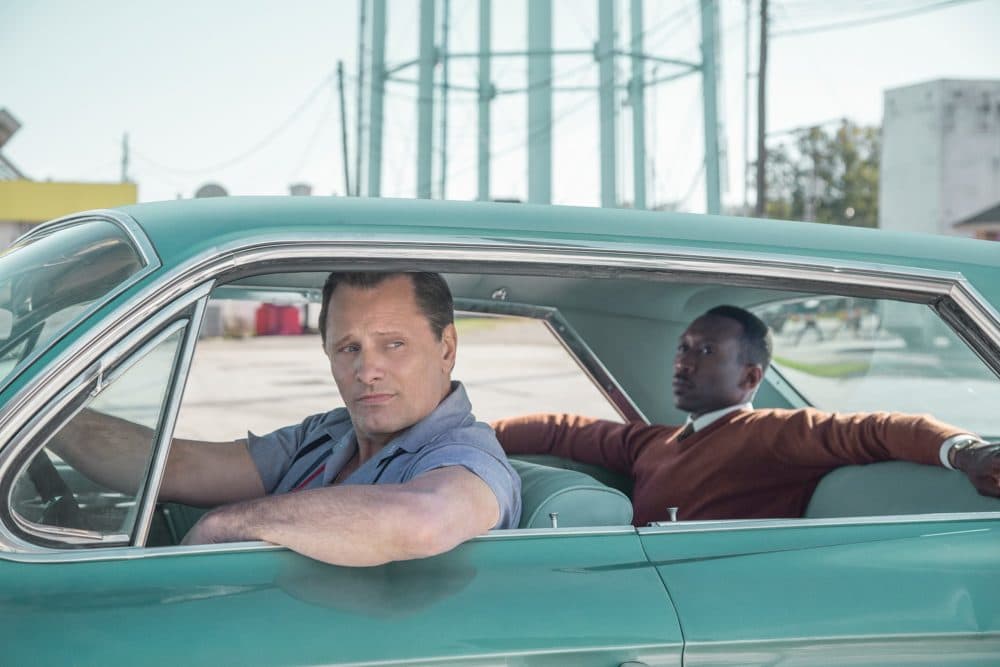 That some audiences don't even notice is a byproduct of passive viewership and decades of conditioning to automatically accept the handsome white movie star as superior by default. (There's a reason that Viggo Mortensen was nominated as a lead actor while Mahershala Ali is considered supporting.) But it's the nasty reactions to the complaints that I find deeply troubling, as are allegations of "takedown plots" against the movie orchestrated by the "social justice warriors."
In the year of "BlacKkKlansman," "If Beale Street Could Talk," "Hale County This Morning, This Evening" and "Black Panther" there's simply no excuse for rewarding this sort of retrograde bunk. Unfortunately, the Academy's preferential ballot serves as something like an Electoral College for awards voting, prioritizing exactly the kind of passionate intensity that turns "Green Book" discussions into a comment section feeding frenzy.
I worry it's going to win thanks to a lot of the same resentments that got Trump elected two years ago. But on the bright side, at least all of this will be over early enough for us to watch "Whiskey Cavalier."