Arlington's Use Of Restorative Justice To Discipline Officer Sparks Criticism
04:20
Play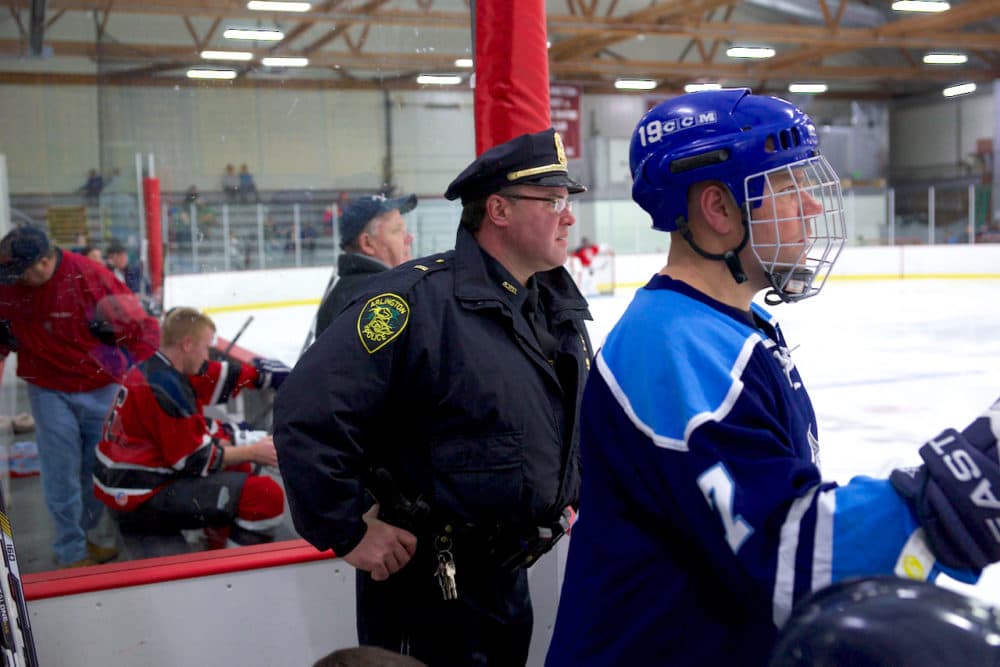 An Arlington police lieutenant says he's sorry for inflammatory comments he made in a police newsletter.
Lt. Rick Pedrini has been the talk of the town since October, when he penned several controversial columns calling for officers to "meet violence with violence" and describing criminals as "maggots."
Pedrini's words swept through Arlington and caught the attention of its leaders, who put Pedrini on leave as they figured out a punishment that would address the harm he caused.
On Thursday, almost six months later, an apology from Pedrini was posted on the town's website as a result of a process known as "restorative justice."
"I apologize to everyone for publishing writings that are inconsistent with my and my department's values and actions," he wrote in a statement. "I know I will have to work for a long time to rebuild that trust."
You might have heard about restorative justice used in the court system. In these cases, victims get a chance to meet with their offenders to seek reconciliation.
Town Manager Adam Chapdelaine said he and other town officials decided to apply restorative justice practices with Pedrini as a way to address the harm caused to the community. However, there wasn't a model for how it would work with police.
"I think we did know this when we started the process, that it wouldn't be as clean cut or as conclusive," said Chapdelaine.
The town manager said Pedrini could have faced possible termination but he worried the lieutenant would have appealed and returned to work without facing any penalty.
The restorative justice process, on the other hand, took place outside of a traditional disciplinary process, allowing town officials to find a way to both address the harm and appropriately punish Pedrini.
"Right from the start it was aimed at healing, and healing and dialogue are not a linear path," said Chapdelaine, emphasizing the desire for reconciliation.
Town officials worked with a group called Communities for Restorative Justice to set up a series of talks where Pedrini would sit in a circle with leaders of community groups — like the local NAACP chapter — and listen to their concerns.
Chapdelaine said Pedrini appeared remorseful after participating in the talks and worked with community leaders to craft the public apology.
Last month, Pedrini returned to work, and some residents felt that he got off easy.
"The way Arlington has handled this is not only doing a disservice to our community," said resident John Sanbonmatsu. "It's sending a message to the entire police community that this kind of behavior is acceptable."
Sanbonmatsu emphasized that the whole process happened behind closed doors and said the community was swindled in the restorative justice process.
Pedrini nor community leaders who attended the circles — beyond Chapdelaine — responded to request for comment.
"The way the restorative justice process has gone forward has compounded the original problem by not being inclusive," Sanbonmatsu added.
If he had been included, Sanbonmatsu said he would have pushed for a harsher punishment. He believes an officer shouldn't be able to do the kind of damage to the community that Pedrini's comments did and return to work.
Northeastern law professor Susan Maze-Rothstein validated Sanbonmatsu's concerns, saying restorative justice, at its core, is about the whole community.
The process is also about healing relationships, she said, which can be more challenging when power imbalances exist. For instance, when the offender is a police officer.
"We're in a system where we have enormous amounts of social hierarchy," said Maze-Rothstein. "And with it, the allocation of resources and power. It gets a bit complex about how do you exactly even open [the process] up."
Applying restorative justice nowadays can bear huge expectations, she said. Residents are not used participating in the justice process, so when they get a chance, they want to respond in a big way.
If town leaders want to make restorative justice a common practice, Maze-Rothstein argued that they have to find a way to continuously bring the community to the table, especially when community members are the victim.
"You know, we've done so much [as a society] to erode trust so that will require some work," said Maze-Rothstein. "We can't expect that after two circles that we will have achieved that."
Chapdelaine said, in his view, restorative justice is not the solution to every situation, but he does want to continue to use it to improve police-community relations.
"There is still more community outreach or community dialogue to happen," he said. "So it is still moving in the direction that we wanted it to move in."
This segment aired on May 2, 2019.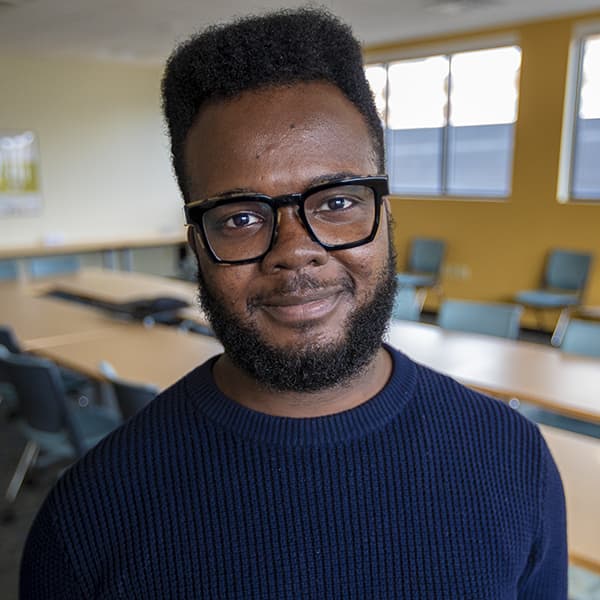 Jerome Campbell Reporter
Jerome Campbell was a WBUR Poverty and Justice Fellow whose reporting was supported by the Economic Hardship Reporting Project.