Lawrence Dedicates Square To Leonel Rondon On Anniversary Of Columbia Gas Disaster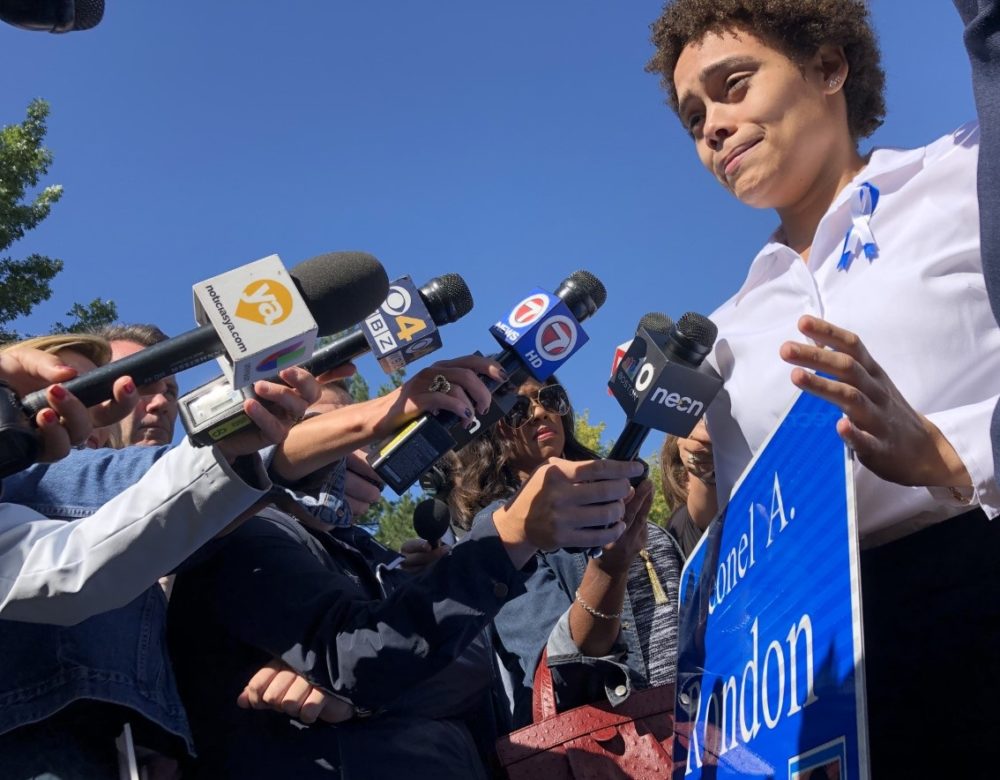 This article is more than 3 years old.
Lucianny Rondon wants people who see the plaque marking the new Leonel A. Rondon Square in Lawrence to know one thing about the death of her brother, one year ago, in an explosion caused by faulty pipe work on a Columbia Gas line: "This should never happen."
Public officials joined the Rondon family Friday at a tearful dedication ceremony in the square, which is near the family home and a scenic greenway. They shared memories of Leonel Rondon, who was 18 and had just received his driver's license when he was crushed inside his car by a chimney that had blasted off a burning house.
Speakers also remarked, one after another, that the disaster that killed Rondon and displaced thousands of others should never have happened.
"This accident was not inevitable; it was preventable," said Sen. Ed Markey. "Leonel's death never had to have occurred."
The sense of bitterness was enhanced by Columbia Gas's disclosure Thursday that it may have improperly abandoned about 700 lines in the valley, during restoration. The Massachusetts Department of Public Utilities is investigating whether the company's work violated state or federal law.
Gov. Charlie Baker said after Friday's ceremony that Columbia failed to cap some old gas lines when taking them out of service and replacing them with new ones.
"I'm annoyed that they apparently knew about this for a while and didn't tell us," Baker said.
Columbia Gas knew of the problem more than a month ago, according to Lawrence Mayor Dan Rivera.
"That's why I suggested they should be fined at least $1 million a day for the 33 days between the time they knew and today," Rivera said. "I just don't think that they cared enough."
In an unnerving twist, a whiff of natural gas interrupted Rivera's exchange with reporters.
"Could you go ask the chief?" an exasperated Rivera said to an aide, referring to Lawrence Fire Chief Brian Moriarty, who was already on scene for the dedication ceremony.
The aide returned a short time later and reported that Moriarty believed the odor was emanating from a nearby sewer, and that there was no danger.