Testing At Worcester Homeless Shelter Finds 43% Positive For Coronavirus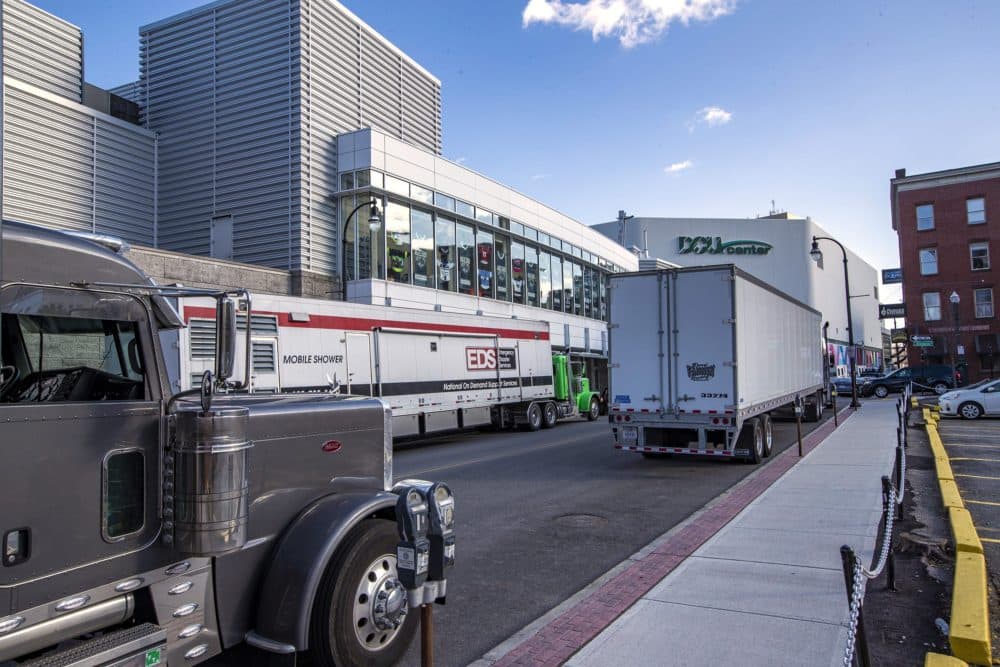 This article is more than 2 years old.
Nearly half of the population at a Worcester adult emergency homeless shelter have tested positive for the coronavirus.
Forty-nine out of 114 shelter guests, or 43%, who were tested came up positive for the virus, according to Dr. Erik Garcia. He is a physician with UMass Memorial Health Care, assistant professor at UMass Medical School and medical director of the Homeless Outreach and Advocacy Project at Family Health Center of Worcester.
City officials say four shelter employees also tested positive.
Most of those tested in Worcester are asymptomatic or "very minimally symptomatic," according to Garcia. That's in line with results among homeless shelter guests in Boston.
"There were some symptoms, but certainly none of the classic symptoms," he said. "And most people were complaining of a slight worsening of the chronic cough that they already had — no fevers and no other symptoms.
Garcia said the city should continue mass testing within the shelter system to find and monitor people with the virus.
Worcester Division of Public Health medical director Dr. Michael Hirsh echoed the call for more testing, saying the city is seeing a concerning trend in shelters that mimics what is being found in nursing homes.
"Every time we go into a shelter and we test, we find a very large percentage of the residents testing positive," Hirsh said at the city's daily press briefing. "Many of these people are not realizing that they are positive. And as they walk around, if they come into contact with someone with some extra vulnerabilities in their health history, they will cause some damage."
Last week, in the first round of testing at the Queen Street homeless shelter, 20 out of 90 shelter clients tested positive for the coronavirus. Five other people who are homeless in Worcester have also tested positive.
City Manager Ed Augustus announced late Friday that a field hospital established at the DCU Center was ready to start accepting some of the homeless clients. Garcia said he spent most of the day scrambling to help set up an isolation shelter at the arena. The city's other isolation shelter, which opened three weeks ago at Worcester Technical High School, is full.
The DCU has been set up as a step-down facility for people who need medical care for COVID-19 but not full hospitalization. It has not previously had an area set up as a shelter for homeless residents who need isolation and other services for their complex needs.
Garcia said it's hard to tell people they have the virus and have to be relocated.
"Many of them are frightened," he said. "Many of them would like to leave [the shelter], and we're really doing our best to try to reassure that we're going to be watching for any changes in health and treating accordingly."
Worcester hospitals agreed to admit any of the people who are homeless and tested positive until the new isolation space is totally ready Saturday, according to Garcia. He said he's never seen anything like that in his years in medicine — a community partnership where hospitals are giving beds to people who don't require hospital treatment in order to respond to their needs and protect public health. Worcester EMS has assisted with the coronavirus testing and is transporting infected shelter residents to the temporary isolation facilities, he said.
Worcester is also operating three temporary shelters for people who are homeless but have not tested positive for the coronavirus. The purpose of those facilities — at a high school and two churches — is to decrease the population at the Queen Street shelter, which is operated by the South Middlesex Opportunity Council.