Mass. High Court Urges Governor To Use His Powers to Release Prisoners Because of COVID-19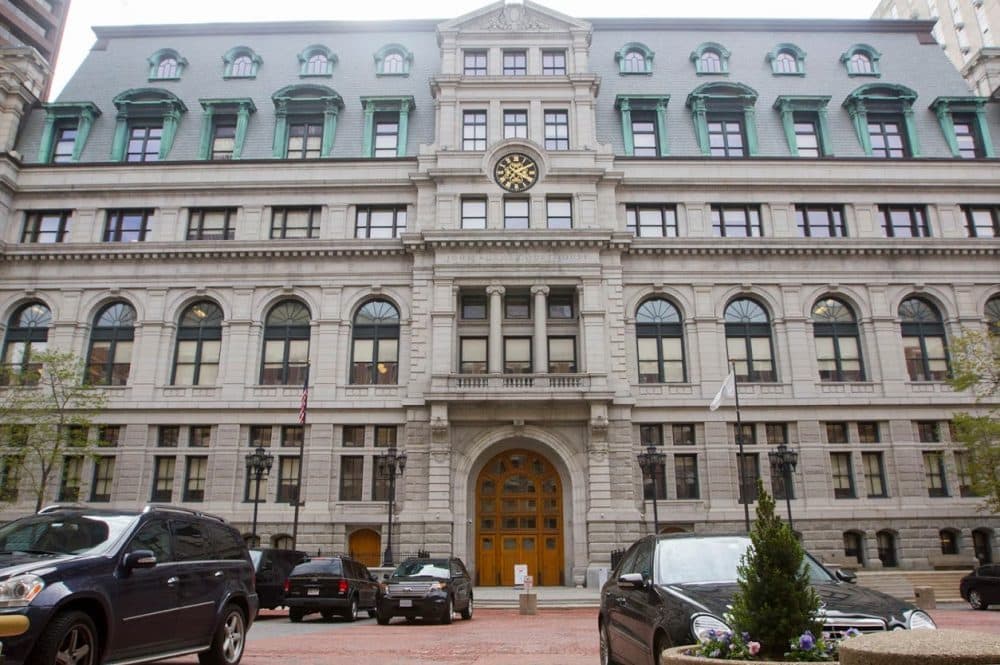 This article is more than 2 years old.
The Massachusetts Supreme Judicial Court says it's up to Gov. Charlie Baker to take further steps to release more prisoners because of the coronavirus pandemic.
The court, in an opinion addressing a request to revisit a previous decision on the matter, said that a broader release of prisoners is up to the executive, not judicial, branch of government.
The executive branch has the authority to "commute sentences, issue furloughs, and allow early parole. We urge the executive branch to contemplate how it best might exercise those constitutional powers to mitigate the spread of COVID-19 in Commonwealth's prison system," justices wrote in the opinion.
The SJC opinion also amends its earlier ruling on prisoner releases to require more reporting from state agencies about those detained. For example, it orders the state parole board provide to lists of those eligible for parole to determine if they might be qualified to seek release. The earlier court ruling said some prisoners are eligible to seek release, such as those detained pre-trial and those held on some parole and probation violations.
The SJC ruling also appointed a special master to issue weekly reports on the number of prisoners released, the number of prisoners and staff tested and how many tested positive.
The state's public defender agency, the Committee for Public Counsel Services, and the state defense bar were seeking more releases of those who have already been convicted and sentenced.
"We also want to thank the SJC for urging the governor to do what he can to help stop the ongoing, deadly spread of COVID-19 for those who are incarcerated," CPCS attorney Rebecca Jacobstein said in a statement. "We will continue to fight to get our clients released before more of them become casualties to this pandemic, but we need others to recognize just how serious this situation has become."
Baker has defended the way he's handling the pandemic behind bars. State law-enforcement officials say they are taking steps such as releasing prisoners to help reduce the number of those incarcerated.
"In the three weeks since the SJC's decision, the Parole Board has issued more than 200 release permits, the Department of Correction has tested more than 700 inmates for COVID-19, and more than 800 inmates have been released from custody by state and county facilities under the high court's framework, " Executive Office of Public Safety and Security Office spokesman Jake Wark said in a statement. "State criminal justice agencies will continue to protect the public safety, review each case on its merits, and work with the Special Master as we confront this unprecedented global health crisis."
The latest Special Master weekly report on prisoner releases says about 1000 of the more than 14,000 incarcerated in Massachusetts have been tested for the coronavirus and 293 prisoners have tested positive. Seven men held in state prisons have died from COVID-19