Thousands March Through Boston To Protest Police Brutality Sunday
Thousands packed Boston's City Plaza and marched to Ruggles Station on Sunday to protest police brutality and call for justice, as another week of nationwide demonstrations sparked by George Floyd's death came to an end.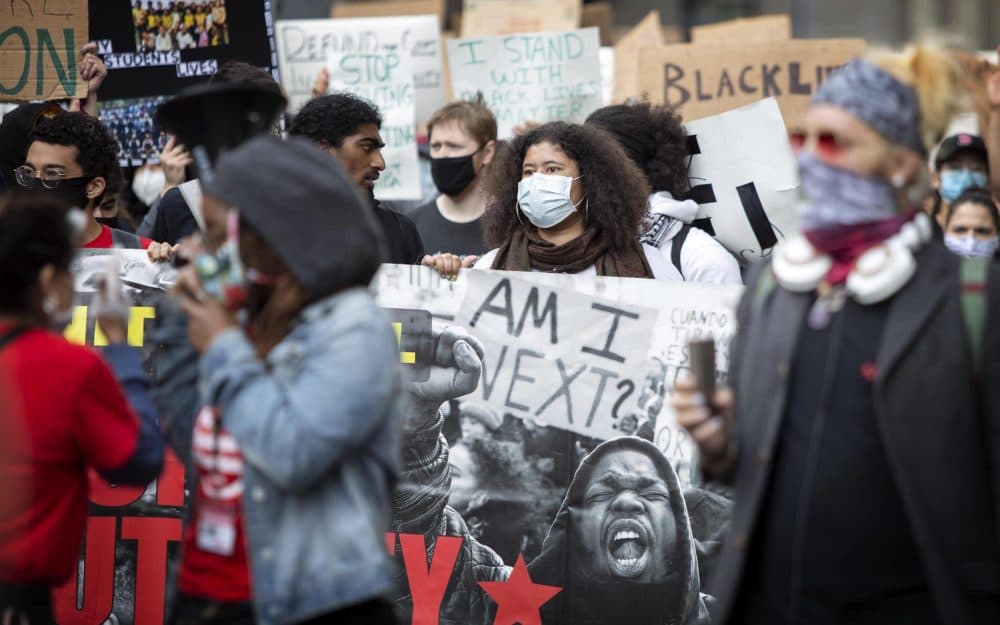 The march was peaceful, stopping short of the Boston police station just a few blocks from Ruggles. After arriving at the MBTA station, protesters knelt in silence for eight minutes and 46 seconds — the time it took for Floyd, a black man from Minneapolis, to die while handcuffed on the ground with a white police officer's knee on his neck.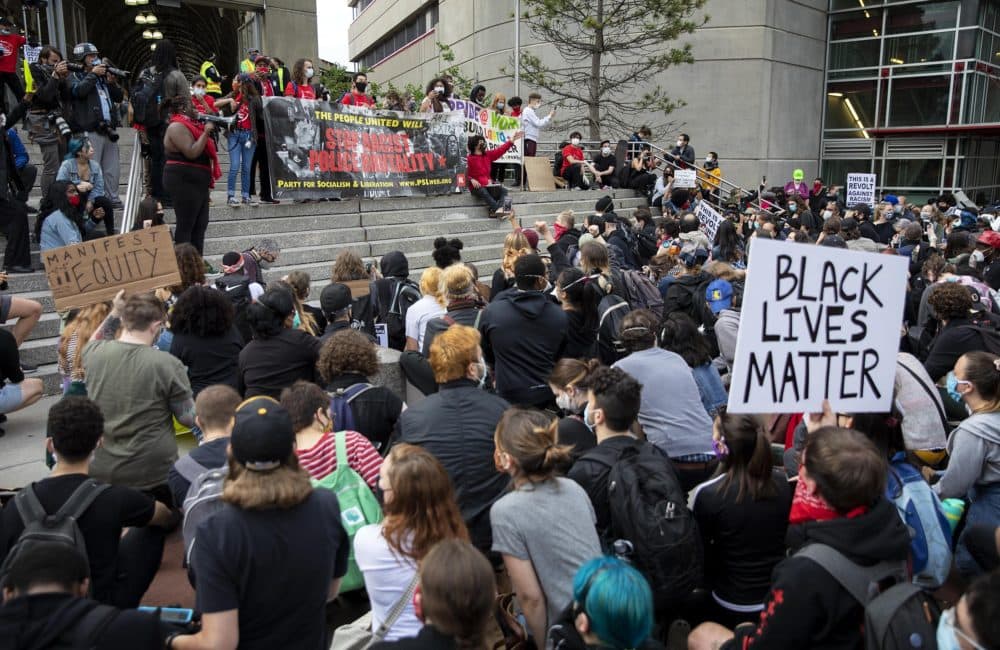 The march was organized by ANSWER Coalition Boston and Cosecha Massachusetts. Organizers called on the city to prosecute cops accused of murder, defund its police department and take officers out of public schools.
Among those in attendance was Darrell Jones, a black Massachusetts man who served 32 years in prison for a 1985 murder he was found not guilty of in a retrial last year. A WBUR investigation into the case uncovered racial bias among jurors.