With Ambiguity Over Film Production's Return, Industry Professionals Hope And Wait
As of July 6, motion picture, television and streaming production was allowed to resume in Massachusetts as part of phase three in Gov. Charlie Baker's plan to reopen the state. However, major productions have yet to return to the commonwealth or really anywhere in the United States on a wide-scale basis.
Throughout the industry, the necessary safety measures to prevent the spread of COVID-19 have left more questions than answers about how — and when — major film production will resume. That leaves an eager and unemployed sector of Massachusetts' creative economy weighing whether or not the industry can pick up where it left off.
2020 Could Have Been A 'Perfect' Year
Leading up to March, film and episodic series production in Massachusetts had seen a record-breaking uptick. So much so that lighting technician Jose "Flecha" Hernandez of Framingham says, "For the last three years, it's been crazy. I didn't stop working."
Chris O'Donnell, business manager for the IATSE Local 481 New England Studio Mechanics union, of which Hernandez is a member, backs up that claim. With more than 20 major productions, he calls 2019 "the best year ever with members working and earning more than ever before." He thought 2020 was shaping up to look just as strong. For the last two or three years, he says, "We've spent much of the time at full capacity."
The Local 481 represents behind-the-scenes movie professionals from set construction and set dressing to craft service and first aid. (Six other production locals represent different off-camera crew positions while additional unions represent on-screen talent, directors, producers and so forth.) According to O'Donnell, last year more than 225 people on the Local's over-hire list worked on film and television productions. That translated into enough hours for many to become members, increasing the union's ranks by over 25% to more than 1,000.
Coming off the Apple TV series "Defending Jacob" and the forthcoming Ryan Reynold's movie "Free Guy," to name a few projects, Hernandez had enough commitments for the first half of 2020 that he was able to finally plan a week off at the same time as one of his just-as-busy film industry friends. He remembers thinking, "This is kind of perfect… Then suddenly, poof!"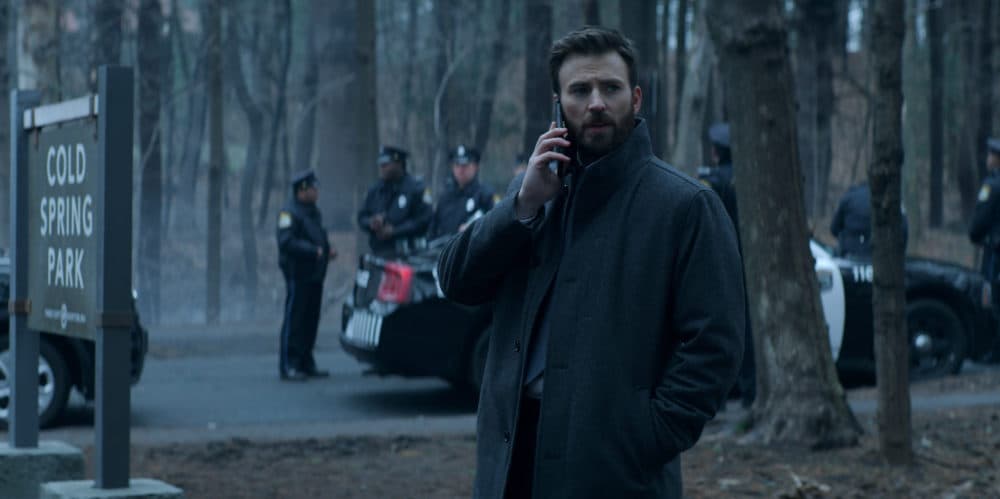 Andover-based tailor Andrew J. Poleszak shares a similar story. With nearly 40 years of costuming experience, he works on film productions in close proximity to acting talent, making sure their costumes fit perfectly. He says 2020 was going to be the first year he could go "from a movie project to TV to a couple weeks off to go to Italy." Poleszak says, "so many people have said the same thing." COVID-19 has changed everyone's plans.
Stabilizing A Gig Economy
Outside of hubs like Los Angeles and New York, the film production industry depends on self-employed artisans, technicians and craftspeople like Hernandez and Poleszak. That generally means they take work when offered and in turn can count on income and potentially long hours (feature film sets notoriously operate for more than a month straight, with workdays that exceed 12 hours). When the industry goes dormant the inverse becomes true: abundant free time with little to no pay. Even with union protections, individuals must ride out the film industry's unpredictable ups and downs.
The episodic series shot in Massachusetts, starting with "Castle Rock" in 2017, have brought increased stability the industry, according to David Hartman, executive director of the Massachusetts Production Coalition (MPC). He explains that series create jobs that can last more than six months at a time versus the typical month or two duration of a feature-length film, and offer potential for "sustained relationships with workers and local businesses." "Castle Rock" returned to Orange, Massachusetts in 2019 to shoot a second season, for example.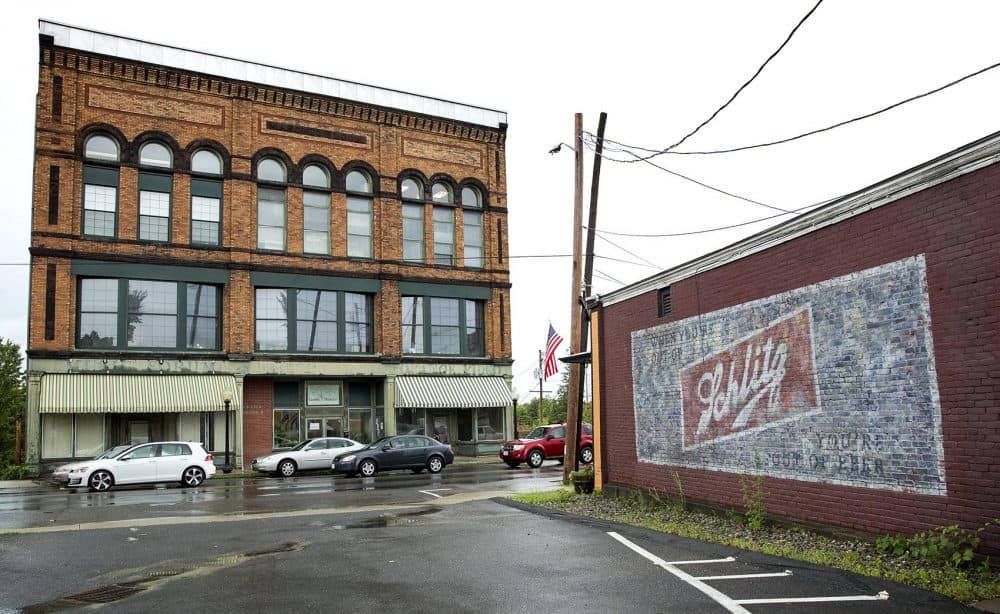 Add access to sound stages, a 25% film tax credit in place since 2006 and a pent-up demand for new streaming content, O'Donnell says, the state was "well-positioned pre-COVID and is as well-positioned as anybody to get [episodic production] work" going forward.
The Massachusetts film tax credit has its own history of support and opposition. The current incentive program is set to sunset, or dissolve, in 2022. In advance of the legislature's debate over the economic development and recovery bill, the MPC has called for the removal of the sunset completely. "We see it as having potential now to spur investment at a time when the state needs economic recovery," says Hartman.
On COVID Hiatus
Poleszak was scheduled to start an AMC comedy series in Randolph on the day Massachusetts shut down. He hasn't worked since March. He has been able to collect unemployment, which will soon come to an end. Because most film crew members work freelance, Poleszak says they take other jobs on the side, like commercials or interior design gigs. "Everyone does their other things but those aren't even available now," he says. Someone approached him about a job to re-cover some office furniture. "I've done some upholstery so I could deal with that," he says.
Hernandez says being freelance all his life has forced him to plan ahead for the downtimes. "I save my money because you never know," he says. Then again, something like the pandemic has never happened to him before. "This is what I choose to do and I love to do it," says Hernandez about working on film sets. Yet the prospect of returning to one amidst the pandemic, without a known vaccine, gives him pause. "Yes, I need the money. But I don't like the idea of risking my life or risking the life of my family."
The Great Unknowns Of Production Safety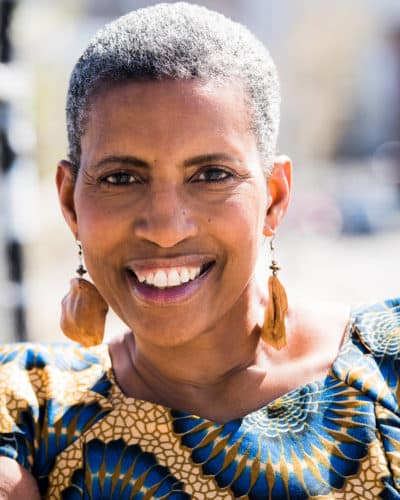 The sentiment of wanting and needing to return to work, but also to remain safe, pervades all sectors of the film industry. Actor Andrea Lyman, the president of New England's SAG-AFTRA chapter, has found that to be the case as a member of a union-wide safety task force. On the committee, she has dealt with issues related to stunt safety, sexual harassment and abuse, and now the pandemic. "We've had a bajillion meetings," she says of late, working with IATSE, the teamsters, producers and other organizations to firm up guidelines. (The joint report "The Safe Way Forward" was released in June.)
Lyman says that while each group has individual issues, such as how actors in particular cannot always wear a mask, "I was kind of surprised to find out that everybody is really on board with safety. I thought it would be all about money. It isn't about that."
Yet, Lyman also realizes the challenges all parties face when trying to make the best decisions. "We're just basically living in the 'we don't know' era," she says. "We can't say 'safe sets.' We can say 'safer.'"
At a webinar hosted by Women in Film & Video New England (WIFVNE) in June, a panel of experts spanning the film industry discussed measures that might need to be implemented if and when film production resumes, including frequent testing, dividing crews into independent pods or zones, signing waivers that acknowledge risk, and more. This might mean productions will need to add COVID-19 compliance positions to track these logistics.
But while new jobs could come from the pandemic, others are fearful the added logistics will set industry progress back. Alecia Orsini, president of WIFVNE, worries that under COVID-19 circumstances, long underrepresented groups like people of color and women will lose their recent leadership gains in film. "The film industry has so many ills to correct," she says. Yet she sees the unparalleled unification around safety as ripe for a "revolution of culture change" within film, especially if paired with racial justice. "I'm ready for radical change within the industry."
Without Insurance, All Bets Are Off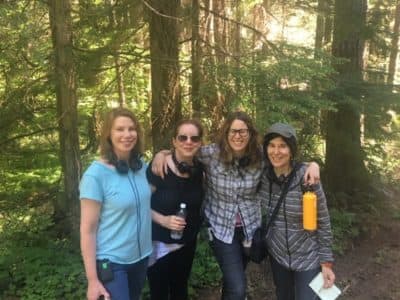 However promising systemic change may sound, no major production can happen without insurance. And unlike big studio productions, right now, independent producers cannot get insurance, says Linda Reisman. She explains that the majority of independently-produced films require a completion bond or guarantor, without that, no insurance and no film. The Brookline-based producer, known for "Leave No Trace" (2018) and "The Danish Girl" (2015), has a feature film project that could be ready to shoot this fall. She calls the additional staffing, possible quarantines and other requirements "onerous" and estimates that necessary precautions could add as much as 20% for films in the $5 million to $25 million range.
Yet more than that, even if insurance was available, she says she would worry about the safety of her cast and crew. When she closes her eyes to imagine implementing COVID-19 protocols along with the already intense experience of working long hours on a film set, she says, "it doesn't sound like a lot of fun. There has to be an urgency, a reason to shoot now." The producers she talks with regularly are not eager to start shooting and will probably wait until next year.
The Ripple Effect
Andrew Poleszak has been thinking about how many livelihoods have been impacted by COVID-19. In addition to having extensive experience in live theater and opera costuming, and having friends in those fields also out of work, Poleszak reflects on the "mind-boggling" financial impact a major film production can have on a community. From those who sell lumber, antiques, flowers or food, "A lot of people make their living from this. And I'm one of them," he says. Yet he remains hopeful that the AMC project will return, possibly this fall, but has no official word.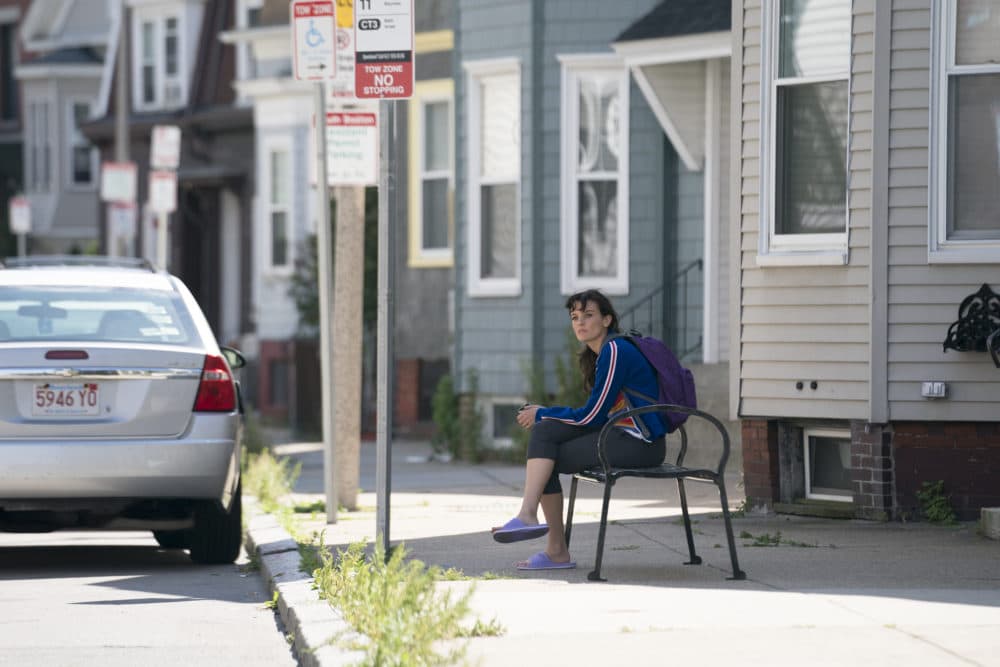 When Jose Hernandez is not working on film sets, he's working on his other business — making signs for major film productions. He guesses that last year he made the yellow signage that directs crew members to base camp and set locations for about 14 productions. He has two big orders from jobs halted this spring sitting in his basement right now. He buys his raw materials from a company in Dorchester. He points out, "it's not only the Hollywood people" who feel Hollywood's absence.
While Hernandez keeps tabs on his industry friends and colleagues through Facebook, he says he's started sensing a little more desperation. "They are asking every day if something's coming. You can feel it." He recently heard that in mid-September Netflix will be starting pre-production on a project originally planned for spring.
With so much up in the air, Hernandez says only one thing is certain: "Everybody's waiting."