As Cases Increase, Parents Face Hurdles Trying To Get Sick Children Tested
Resume
It's 2 a.m. on a Saturday in November. A 3 year old cries out in his sleep. His curls are matted to his forehead with sweat. A thermometer beeps: 103.9.
Erin Sanders curls up next to her son. As a nurse practitioner, Sanders knows a high fever is concerning. In the wee hours of this fall morning, those worries are compounded. Fourteen days earlier, someone in his child care had tested positive for the coronavirus.
"You could literally be exposed anywhere," Sanders said. "Even if you're just being safe and doing all of the right things, the virus is running rampant through our country right now. I think that's what's so scary for a lot of people, and a lot of parents, specifically."
Sanders could do little but give her son ibuprofen as they waited for the pediatrician's office to open. After a telehealth visit, the doctor said a nearby hospital would call to schedule a coronavirus test for Sanders' son.
They didn't call that day. Or the next. Sanders Googled where her son could get tested. It was confusing.
"It's unclear a lot of the time if they would test children," she said.
To complicate matters, Thanksgiving was coming up and appointments were getting booked quickly. Some labs were backed up. She could go to an urgent care near her home in Newton, but was told she wouldn't get results for three or four days.
Sanders was able to make an appointment at the state's drive-up "Stop the Spread" site in Revere. The results come back the next day: Negative. Her son got better within a few days. But it was unsettling for her, as both a parent and a health care worker.
"In the setting of an uncontrolled pandemic, testing needs to be as easy as possible," she said. "The fact that ... it's so difficult to get testing was really just shocking to me."
Since Sanders' experience, the state has published an interactive map of testing sites, along with a spreadsheet that details which ones test children.
For the last two months, Massachusetts residents under age 20 have made up between 16 and 17% of the state's confirmed and probable coronavirus cases.
While a small percentage of children do get very ill, research suggests the majority of COVID-19 cases in kids are mild. Several studies have shown young children may be less likely than older children to transmit the virus to others. But more research is needed.
"There's so much fear around children getting coronavirus and children transmitting it, that sometimes I think we focus a little less on the fact that ... children are at lower risk in the school than the adult staff are," Boston Children's Hospital pediatrician Alisa Khan said. "There are many strategies that can be used to mitigate the risk to school staff as well as to children."
It's why mask wearing, hand washing and physical distancing remain some of the best preventive measures against coronavirus spread. Without extensive testing, it's difficult to know the total number of coronavirus infections in children.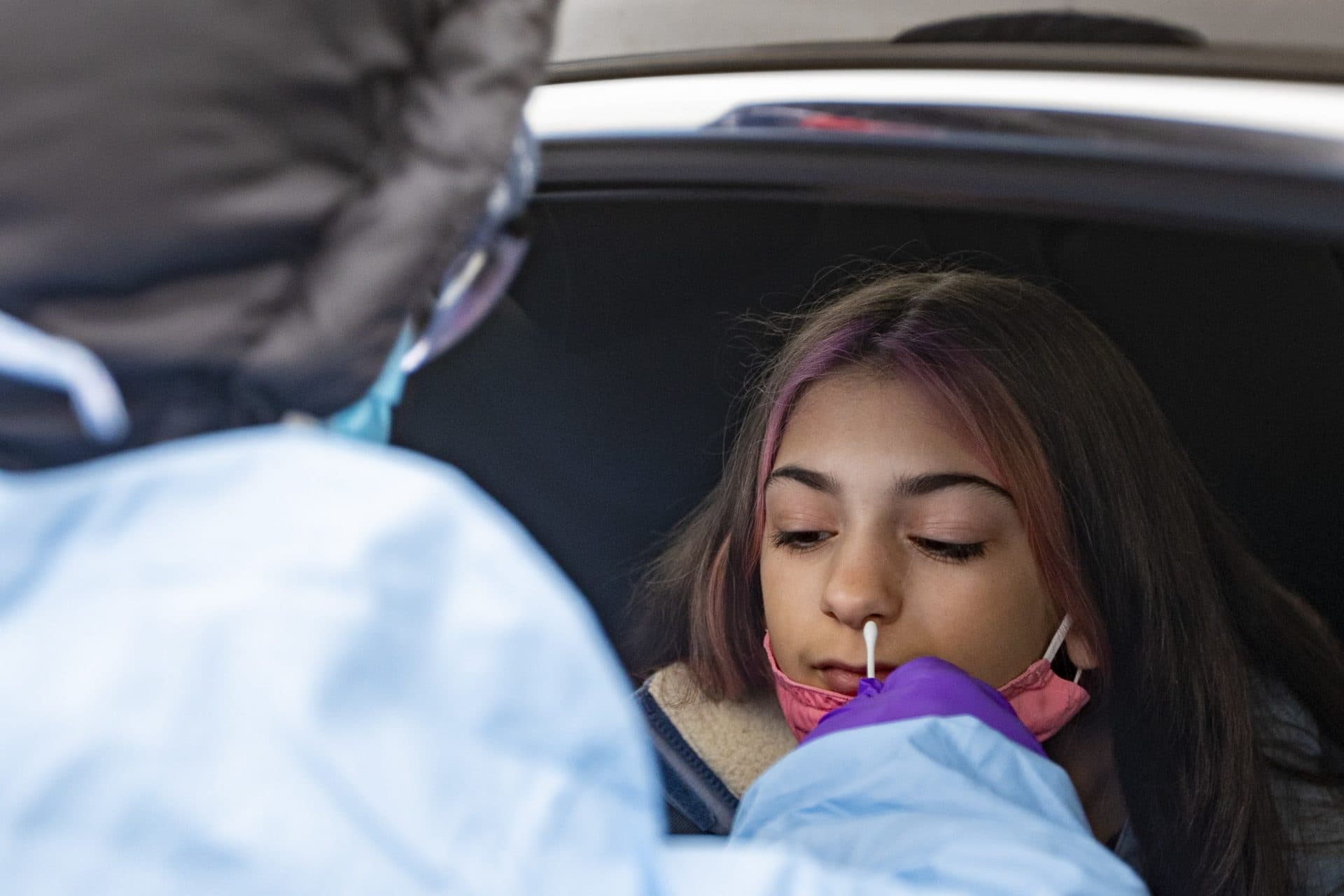 Many public health experts also believe routine, widespread testing could help policy makers better understand where and how the coronavirus spreads, particularly in school or child care settings.
"Testing matters because you want to understand whether you are a risk for exposure to other people," said Dr. Sharma Joseph, a critical care doctor at Tufts Medical Center.
If people don't know they have the virus, they could spread it to others. That's why Joseph added it's important to reduce barriers to testing, and now also vaccines, such as costs — or the belief that something will be expensive.
"If you don't have health care, can't afford health care, [and] you think there's a cost associated with getting the vaccine — even though you may be interested in receiving it — you won't get it, because you in your mind decide that you can't pay for it," Joseph said.
Those kinds of costs weigh on Erin Sanders, too. She thinks about families who can't afford to take the time off work to search for a testing site for a feverish child.
"That's what's been so upsetting for all of us working in public health right now is that, we didn't need to let it get this way," said Sanders. "And so we're putting parents and we're putting staff and we're putting essential workers in positions where they have to make impossible decisions."
And it's why some believe being able to get an accurate, timely test could help.
This article was originally published on January 06, 2021.
This segment aired on January 6, 2021.