Passim's 18th Boston Celtic Music Fest Goes Virtual
With a community as resilient as this region's Celtic music fans, there was never any question: the show would go on. Cambridge-based music nonprofit Passim's 18th annual Boston Celtic Music Festival (BCMFest) will take place virtually, for five days of peace, love and Celtic music — plus workshops --  Jan. 14-18.
"This community, they're tough in two ways — they're tough because they're from Boston; they're tough because they're Irish, Scottish, Celtic, folkie people. We don't want to budge," said Julian Loida, Passim outreach coordinator and festival organizer. "Passim's the same way: we're not going to budge. I think that's the spirit of the city."
Some 50 artists will participate virtually from all over New England and abroad, he says, including acclaimed Irish singer-songwriter Karan Casey, fiddle-cello duo Alasdair Fraser and Natalie Haas, Matt and Shannon Heaton, Joey Abarta, Hanneke Cassel and Yann Falquet, Katie McNally and Neil Pearlman, Scottish Fish, Jenna Moynihan and the Atlantic Folk Trio. The fest will be available to watch live, and later archived, on Passim's YouTube channel and Facebook page.
There is a silver lining to a virtual fest. Two, actually: Reaching a global audience, and reaching newbies — folks who might not have made the trek to Cambridge specifically for a Celtic fest, but who, with the click of a mouse, could be introduced to a whole new world.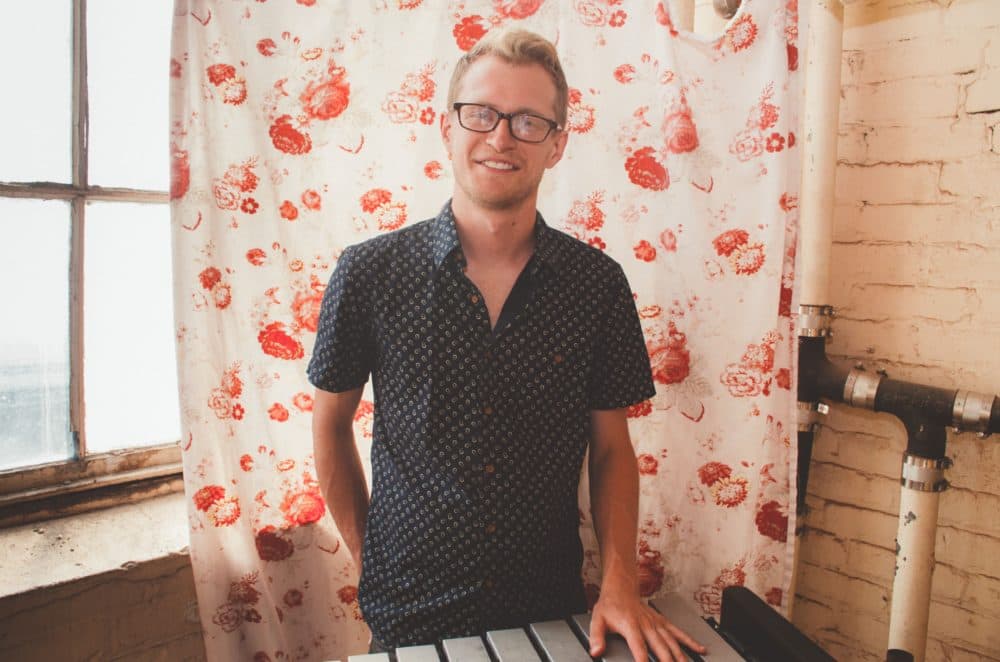 "I think a lot of people who love the music haven't heard it yet," said Loida, 28. He hopes a virtual fest will prompt a new audience of internet browsers who might not "know they like it yet, or know the depth of it yet, to start to uncover how deep this tradition is," he said. "[W]e saw it earlier with hip-hop, where people were digging back further and further...going back to early funk, discovering that stuff."
Loida's late grandmother emigrated from Belfast, Ireland. He sees his exploration in the Boston Celtic scene as a search for his roots.
"There's a soulfulness [to the music]," he said. "I love the rhyme of it. I love the groove. I love the feel of it. I love the communal aspect of it. Music that comes from people who suffered is, unfortunately, kind of superior," he said with a chuckle. "Things that have been around this long...it's for a reason. It's strong music and it comes from a strong culture, and it's because of the people who play it and keep it alive."
Loida grew up in St. Louis, Missouri in an Irish Catholic Parish where "St. Patrick's Day was the biggest deal," but said the town didn't "have that kind of old school scene… like New England" when it comes to authentic Celtic pub sessions.
Everything changed when he moved to Boston in 2015 to attend grad school at the New England Conservatory of Music. In Boston, the Celtic music scene was "everywhere and real."
Loida — a talented musician in his own right — played in various bands and got "heavily into the Irish scene," including working with Boston Celtic music elder-statesman Brian O'Donovan.
When it comes to this fest, "I'm very much the new kid on the block," he says. Now in its 18th year, the BCM Fest was founded by Laura Cortese and Shannon Heaton, and would've started when Loida was around 10. Loida started his role at Passim in 2018, and started organizing the fest in 2019.
And just like the rest of this year's fest, the workshops have also gone virtual: "Rhythmic Ideas in Celtic Piano" with Neil Pearlman ($35), "Finding Your Voice" with Alasdair Fraser and Natalie Haas ($50) and "Finding New Songs in Old Ballads: A Songwriting Workshop" with Molly Pinto Madigan ($35).
For the first time ever, there is also a free workshop: Karan Casey's "The Performance of Social Justice: A Musical Masterclass" on Jan. 17 at 2 p.m. In addition to her accomplished singing career, Casey is a co-founder of FairPlé, an organization which "aims to achieve gender balance in the production, performance, promotion and development of Irish traditional and folk music." According to the online description, Casey "will teach songs related to social justice, discussing the song's history and context…exploring the texts and meaning behind the words."
"There's no one better than Karan Casey to talk about that," said Loida. "We've never had a class open and for free, but we felt, and I personally felt, I wanted to make that free and open to the public."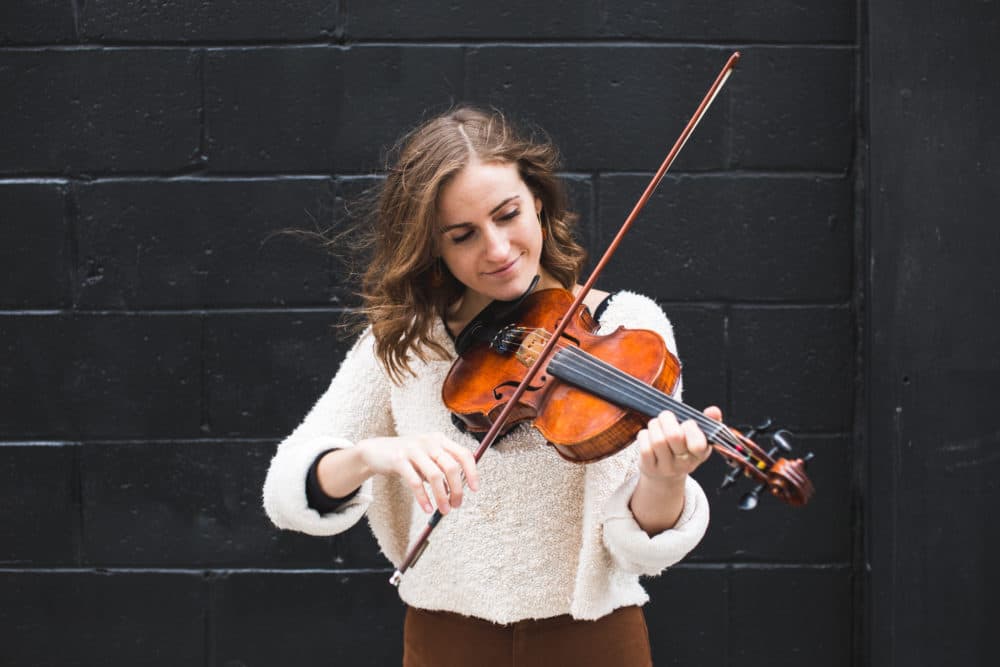 Between the workshops and the music, frequent fest performer and Berklee College of Music alum Jenna Moynihan said BCMFest "encompasses so many things that I love about the Boston music scene and Passim. Passim is such a cornerstone for not only the Celtic music community but the flourishing folk community."
At 29, Moynihan is widely considered one of the best Celtic fiddlers of her generation. (Her latest EP, "Five Songs" was released in October.) She had similar sentiments as Loida, calling a virtual fest a way to make "lemonade out of lemons" and introduce new listeners to the genre.
She recalled her own introduction to the scene. Growing up in Lakewood, New York near Buffalo, Moynihan started taking Suzuki violin lessons when she was around 6 or 7. "Shortly thereafter, my teacher started giving us some Scottish fiddle tunes and we went to a workshop, and this to me was so much more fun."
Once she started going to fiddle camps at 12, "the world became this new place full of fiddle music."
She discovered Natalie MacMaster and Blazin' Fiddles. "I'd spend hours and hours playing alone with their albums, and learning the tunes and pretending I was one of them," she said with a laugh.
Who knows? Maybe some little girl will do that with Moynihan's set during BCMFest.
"It's fun. It's a community. It's a social music," Moynihan said.
At its heart, Loida said, BCMFest is "about bringing together the Boston Celtic music community, as well as the Club Passim community... We're trying to keep it going and make it stronger."
---
Lauren Daley is an award-winning arts and culture journalist. Her work appears frequently in The Boston Globe, and she has contributed to Paste Magazine, The Village Voice, Huffington Post and others. She tweets @laurendaley1.