Judge Won't Stop Boston From Firing Police Commissioner Dennis White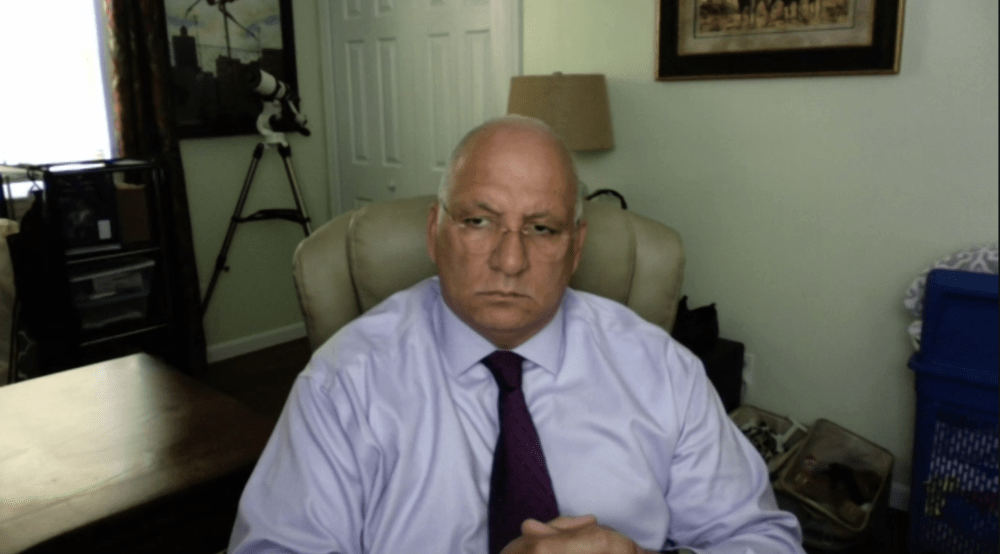 A superior court judge Tuesday refused to block the city of Boston from firing its new police commissioner, Dennis White, over decades-old allegations of domestic violence that surfaced shortly after he was promoted four months ago.
Judge Heidi Brieger ruled that Boston Acting Mayor Kim Janey has the right to remove the commissioner, so long as she gives him an opportunity to be heard. In addition, Brieger ruled that an injunction is not necessary, because White can always  challenge the decision later and seek monetary damages if he believes the firing was improper.
"The court concludes that the Commissioner is not entitled to an injunction because he is unlikely to succeed on the merits and has failed to show irreparable harm," Brieger wrote in the 8-page order, filed in Suffolk Superior Court.
On Wednesday, Brieger agreed to a hold of her order while White appeals her ruling.
Former Boston Mayor Marty Walsh named White to succeed outgoing Police Commissioner William Gross in January. But Walsh put White on administrative leave and ordered an investigation after The Boston Globe reported he had been accused of domestic violence in a messy divorce in 1990s. A subsequent city investigation found witnesses corroborated some of the statements from White's ex-wife and detailed an altercation with a second woman.
But White denies the allegations. And his lawsuit said the city didn't give him a fair opportunity to respond. He filed a lawsuit on May 14 after learning Janey planned to replace him hours later.
But in a news conference later that day, Janey said White himself admitted to misconduct to investigators and must be replaced.
"Dennis White's own admitted behavior does not reflect our values," Janey said during the press conference. "It's clear from our report that we have to move in a different direction."
Janey issued a statement praising the ruling and announcing she will schedule a new hearing with White, part of the process to replace him.
"It is time to move our City and the Boston Police Department forward," she said.
White's attorney, Nicholas Carter, said Tuesday that White would appeal the judge's decision. But he's also calling for a public hearing with testimony from the "witnesses on which the Acting Mayor and City are relying in support of their decision to terminate Commissioner White."
In a letter to the city, Carter said the hearing will both determine if there's cause to fire White and give White the chance to clear his name.
"Commissioner White is facing an all too familiar circumstance for a Black man," Carter wrote. "Any charge of violence against him is presumed to be true, allegations are made up to control and punish him, and he is not afforded due process when accused."
Carter has previously said White intends to bring a civil rights claim against the city.
The 19-page investigative report focused on two key allegations against White from the 1990s that were investigated by the Boston police department. In 1993, White was alleged to have punched and thrown down the stairs his 19-year-old niece, who had been living with his family. Six years later, his estranged wife alleged that he threatened to shoot her and a male officer White believed she was having an affair with.
The lawsuit has also sparked questions about whether Walsh knew White had been accused of domestic violence when Walsh named him police commissioner. Walsh resigned as mayor in March to become the nation's labor secretary.
Gross, White's immediate predecessor, said in a sworn affidavit that Walsh was briefed on the domestic violence allegations when White was promoted to deputy superintendent in 2014. But Walsh has denied that. And William Evans, who was the police commission at the time, said in an email that Gross' statement was "absolutely false."
Brieger, however, said she wouldn't weigh into the political questions.