NOAA Predicts Up To 18 Days of High Tide Flooding In Boston Next Year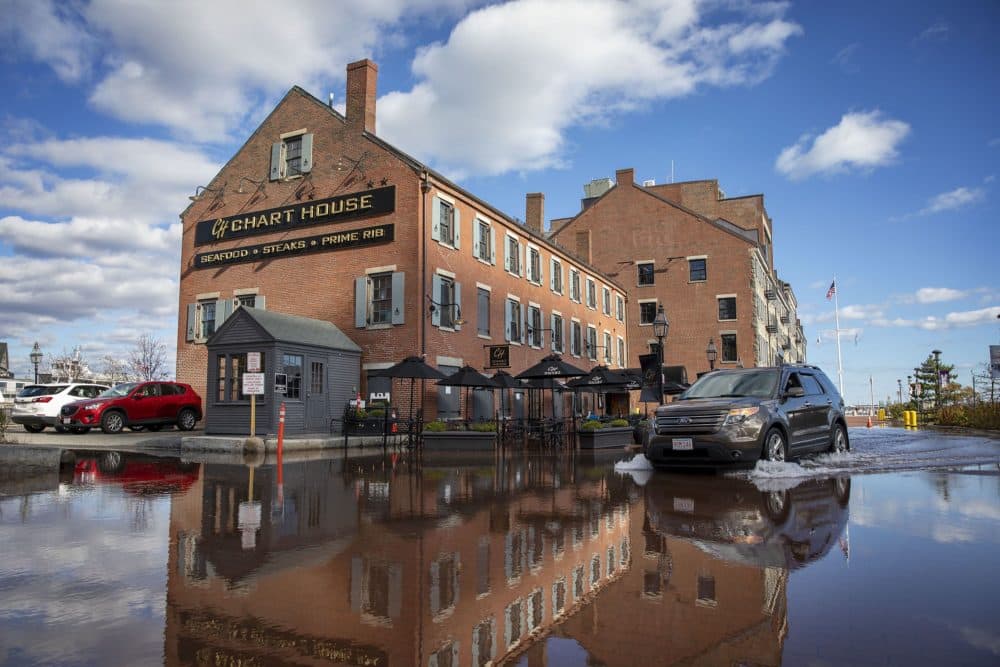 This article is more than 1 year old.
Boston had 11 days of high-tide flooding last year and can expect 11–18 days next year, according to a report released Wednesday by the National Oceanic and Atmospheric Administration (NOAA).
Sometimes called "nuisance" or "sunny-day" flooding, high-tide flooding occurs when tides reach anywhere from 1.75 to 2 feet above the daily average high tide and start spilling onto streets or bubbling up from storm drains. There have been increasingly more in recent years, largely due to sea-level rise.
High-tide flooding endangers crucial infrastructure in Boston, including waste and stormwater systems, MBTA lines, and roads like the frequently-flooded Morrissey Boulevard.
"Damaging floods that decades ago happened only during a storm are now happening more regularly, even without severe weather," said Nicole LeBoeuf, director of NOAA's National Ocean Service, at a press conference. "High tide flood levels may become the new high tide in some locations."
"For the first time in human history, the infrastructure we build must be designed and constructed with future conditions in mind," she added.
NOAA's 2021 State of High Tide Flooding and Annual Outlook documents changes in high-tide flooding patterns from May 2020 to April 2021 at 97 NOAA tide gauges along the U.S. coast — including one in Boston — and provides a flooding outlook for these locations through April 2022, as well as projections for the next several decades.
Boston's flood numbers weren't record-breaking last year — the city saw 22 days of high-tide flooding in both 2009 and 2017, compared to 11 last year. NOAA oceanographer William Sweet, lead author on the report, said that Boston's relative sea level actually dipped about four centimeters last year, possibly because of unusual atmospheric conditions. And while it's normal for sea-levels to wax and wane a bit each year, the overall trend is decidedly upwards.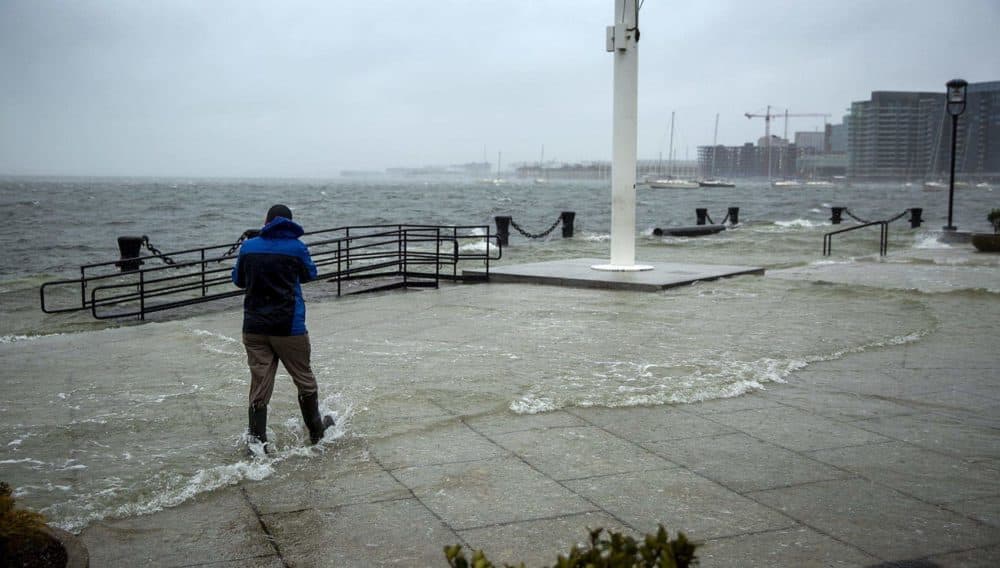 "We had a little bit of a reprieve last year in terms of sea levels as well as storm activity," Sweet said, but "the telltales all are pointing to higher sea levels and more flooding in the coming years."
Fourteen coastal communities in the U.S. set or tied records for days of high-tide flooding. Galveston, Texas; Corpus Christi, Texas; and Bay Waveland, Mississippi — locations that flooded 2-3 days each year 20 years ago — set a record of more than 20 days of high tide flooding from May 2020 to April 2021.
The NOAA report predicts 20-35 days per year of high-tide flooding for Boston by 2030, and 45-95 days by 2050. These long term outlooks are based on the range of relative sea level rise, using "intermediate" scenarios from the Fourth National Climate Assessment.
To learn more about how sea-level rise affects Boston, check out all the features from our series Boston Under Water.