Boston mayoral candidates debate rent control, free public transit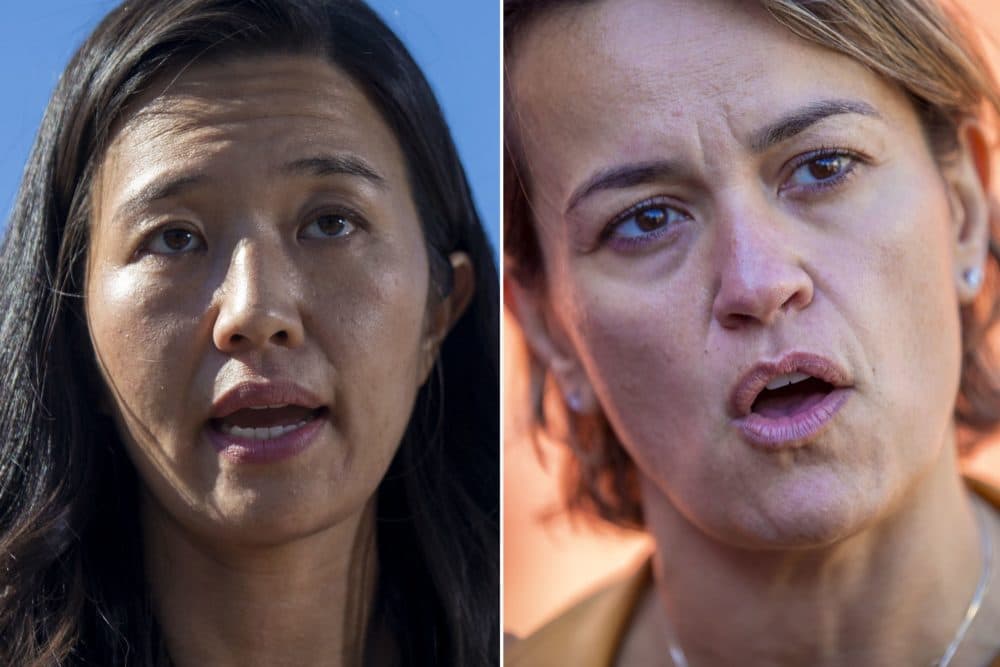 This article is more than 1 year old.
Sparks flew Tuesday night in the latest Boston mayoral debate as Councilors Michelle Wu and Annissa Essaibi George battled over key issues like housing and transportation.
Wu argued rent control is needed to stop Boston residents from being priced out of the city, while Essaibi George warned it would lead to disinvestment in the city.
Meanwhile, Wu continued to argue for making public transportation free. But Essaibi George said it's not something a Boston mayor could deliver.
"Who's going to pay for that? That's a $2.3 billion yearly investment," Essaibi George said.
The Massachusetts Bay Transportation Authority has an operating budget of approximately $2.3 billion a year. Prior to the pandemic, fares accounted for roughly one-third that amount.
Wu countered that she has already pushed successfully for one free bus line in the city and says she'll push for more as mayor.
"I'm not running for mayor to say what we can't do," she said. "I'm fighting for what we need and deserve."
Tuesday night's debate, hosted by NBC10 Boston, was the second of three between the two candidates before the Nov. 2 election. The debate was co-sponsored by Telemundo Boston, NECN, the Dorchester Reporter and the Bay State Banner.
Two recent polls, including one sponsored by WBUR, showed Wu with a wide lead before the debate.