Citing 'uncertainty,' Mass. lawmakers delay tax cut plan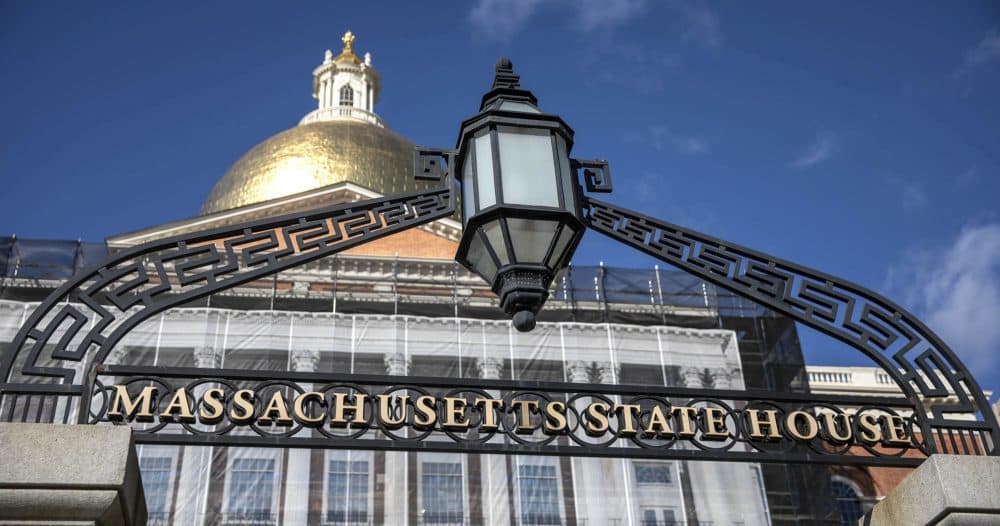 Editor's Note: This is an excerpt from WBUR's daily morning newsletter, WBUR Today. If you like what you read and want it in your inbox, sign up here. 
---
Nova Scotia has picked the annual Christmas tree it's sending our way this year — and she's a beaut! Is it too early for holiday music? [Checks the forecast this weekend.] Yup, definitely still too early.
We have a deal: Massachusetts Legislature leaders said Wednesday that they've worked out a $3.7 billion economic development bill that they plan to vote on today during an informal session. The legislation is big news both for what it does — and doesn't — include.
What it includes: One-time investments to provide "relief for rising energy costs," boost housing production, support the MBTA, and help out hospitals and human service workers. There are also a ton of grants for local projects around the state, from small business aid to museum renovations to bike paths.
About that energy cost relief: The bill will kick in an extra $57 million for local heating assistance programs — and WBUR's Miriam Wasser and Yasmin Amer have a super helpful guide below on how to apply if you're struggling with your energy bill.
What it doesn't include: Gov. Charlie Baker's proposed tax cuts for low-income households, renters, estates and others. Citing the tax rebates going out the door this month and "financial uncertainty in the year ahead," State House leaders — who had supported much of the tax cuts before the rebate law emerged — said they will hold off on "more permanent tax relief" until next session.
What's next: The new bill could be on Baker's desk by the end of today, but it also means the tax cut debate will be passed on to the next governor. Theoretically, Baker could block the whole economic development bill until then, too. (He's argued the state has enough revenue to pass tax cuts along with everything else.) But that seems unlikely, since he has also stressed the urgency of putting much of those economic development funds to use.
What they're saying: Baker spokeswoman Sarah Finlaw called it "extremely disappointing" that the tax cuts were left out, as costs for families continue to "skyrocket." But she also said the administration is "glad" the rest of the bill is moving forward.
The Federal Reserve ordered another big interest rate hike Wednesday as it tries tamp down stubbornly high inflation. It's a move that also should pour more water on Boston's hot housing market. As WBUR's Dan Guzman reports, that's because the hike will likely push historically high mortgage rates even higher, at a time when home sales in Massachusetts have already begun to dip.
In a marathon meeting Wednesday, the Boston City Council closed the books on two drawn-out debates. First, they approved new districts for the body's nine district councilors, sending the map to Mayor Michelle Wu's desk for approval. Second, they overrode Wu's veto of their proposed 20% pay raise for her and themselves next term.
P.S.— Alisa Amador, the Cambridge native who won NPR's Tiny Desk Contest, brought the house down last night in front of a sold out crowd at WBUR CitySpace. If you weren't among the lucky people in attendance, you catch a clip of the acoustic performance here.