Mass. gov candidates make final pitch to voters before Election Day
Play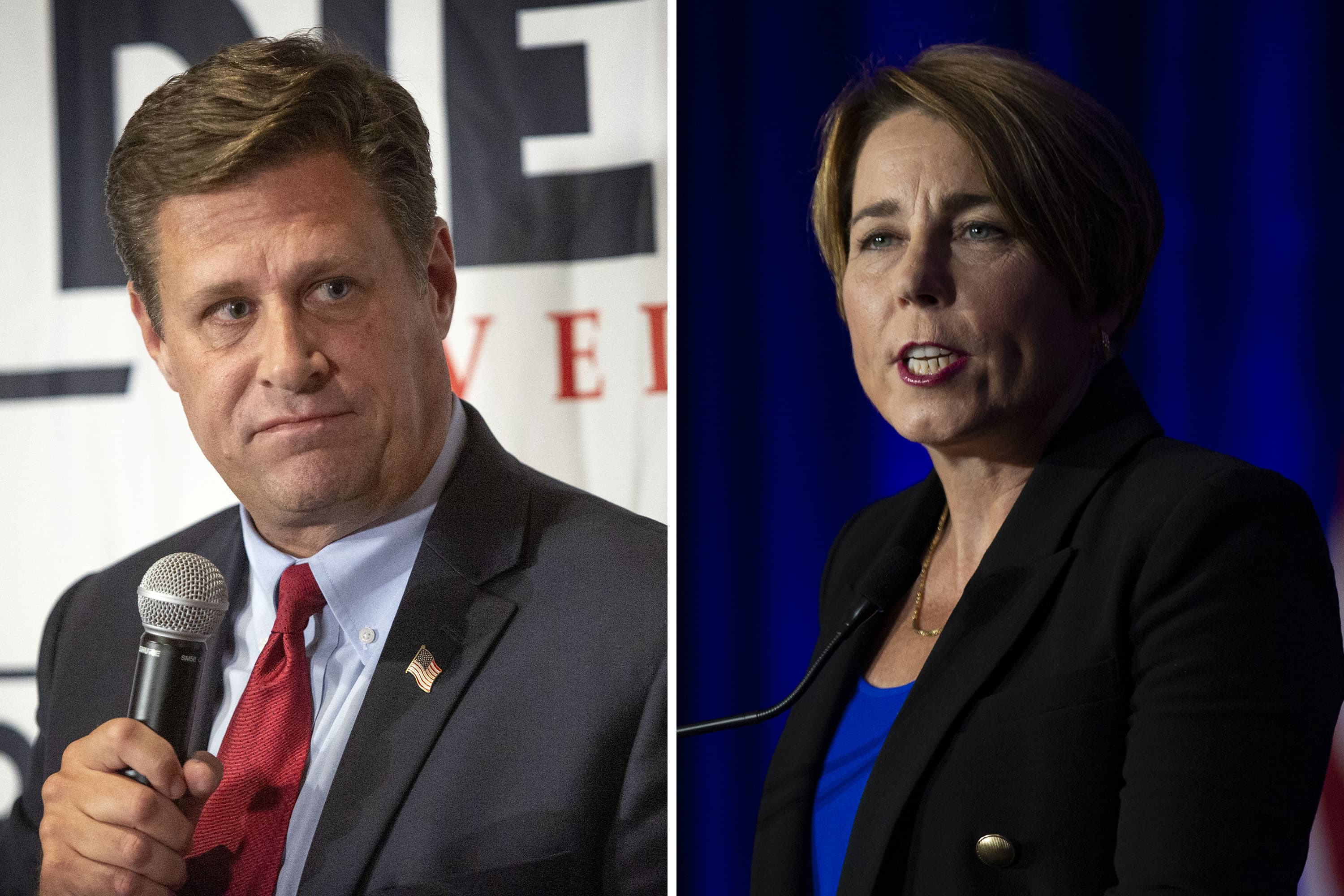 Maura Healey and Geoff Diehl both campaigned in Boston Monday as they stumped for votes on the last full day before Tuesday's election.
Healey returned to East Boston, the neighborhood where the Massachusetts attorney general first launched her bid for governor in January.
Polls show the Democrat is heavily favored to defeat Diehl to become the state's first elected female and openly lesbian governor. If Healey and her running mate, Salem Mayor Kim Driscoll prevail, the Democrats also will become the country's first all-female team to take office. And Healey touted that possibility in Maverick Square, where she greeted voters and supporters from organized labor.

"Representation matters. Seeing is believing," Healey said. "I've certainly felt the enthusiasm of a lot of little girls out there, and folks generally, who are seeing a different look."
Driscoll, who is running for lieutenant governor on the Democratic ticket with Healey, added: "Somebody's got to be first. I'm glad it might be us."
Despite the poll numbers, Diehl was upbeat as he worked the post-shift crowd at the Eire Pub in Dorchester.
Diehl said he thinks the state's sluggish early voting numbers suggest Democrats are unenthusiastic about the election and might not show up at the polls. By contrast, he said, Republicans are energized by high inflation and frustration with President Biden.
"I think in some ways that really plays to our favor — a low visibility race with a motivated electorate," Diehl said. "With the independents and Republican base that I have, I think we actually have a great chance of winning tomorrow."

Nationally, Republicans are counting on a red wave that will help them retake control of Congress, despite expectations that Democrats could win all six statewide offices and retain control of all nine House seats up for election this week.
Diehl, who is running with fellow Republican Leah Cole Allen, also planned to campaign Monday in North Andover and Braintree.

In East Boston, Freddy Noviello, whose family owns the Meridian Food Market, seemed thrilled the Democratic nominees dropped by his restaurant. He invited the candidates behind the counter to assemble a pair of "Meridian Specials" — subs stuffed with chicken cutlets, prosciutto, mozzarella and peppers.
"I had no idea they were coming in," Noviello said, adding that he appreciated the publicity.

Many of the union workers in Maverick Square also gave Healey and Driscoll a warm reception in balmy weather Monday.
Kevin Monahan, an organizer with the International Brotherhood of Electrical Workers, said Healey would be "a true friend to organized labor."
"Charlie Baker has been a lukewarm friend to labor," Monahan said. "I think it will be great to have Maura Healey."
Healey flatly predicted victory. "We're going to win," she said.
But she also made a final pitch to voters, promising to help residents cope with the rising costs of gas, home heating, groceries and housing.
"These are things that are real — very real — to so many families in Massachusetts," she said. "And that's why we're going to make that a top priority."