U.S. Sen. Warren demands answers from Mass. regulators about MBTA safety oversight
U.S. Sen. Elizabeth Warren wants to know how Massachusetts safety regulators plan to improve their oversight of the troubled Massachusetts Bay Transportation Authority, which has been dogged by collisions, derailments, deaths and injuries.
In a letter to the head of the state Department of Public Utilities on Thursday, Warren asked 16 multi-part questions, including how much progress the agency has made in hiring and whether it has completed a legal assessment showing its independence from the T.
Warren requested the agency respond by Jan. 26 to ensure it is "carrying out its oversight responsibilities to protect MBTA riders."
A spokesperson for the Department of Public Utilities (DPU) said the regulator is reviewing the letter and will follow up with Warren's committee. Warren chaired a hearing in Boston in October of the Senate Banking, Housing, and Urban Affairs Committee's Subcommittee on Economic Policy, in which she grilled transit officials and DPU chair Matthew Nelson.
WBUR reported this week that the DPU has failed to conduct timely reviews of safety incidents at the MBTA. According to public records, the utility regulator allowed the T to miss deadlines in filing safety investigation reports 80% of the time over the past two years.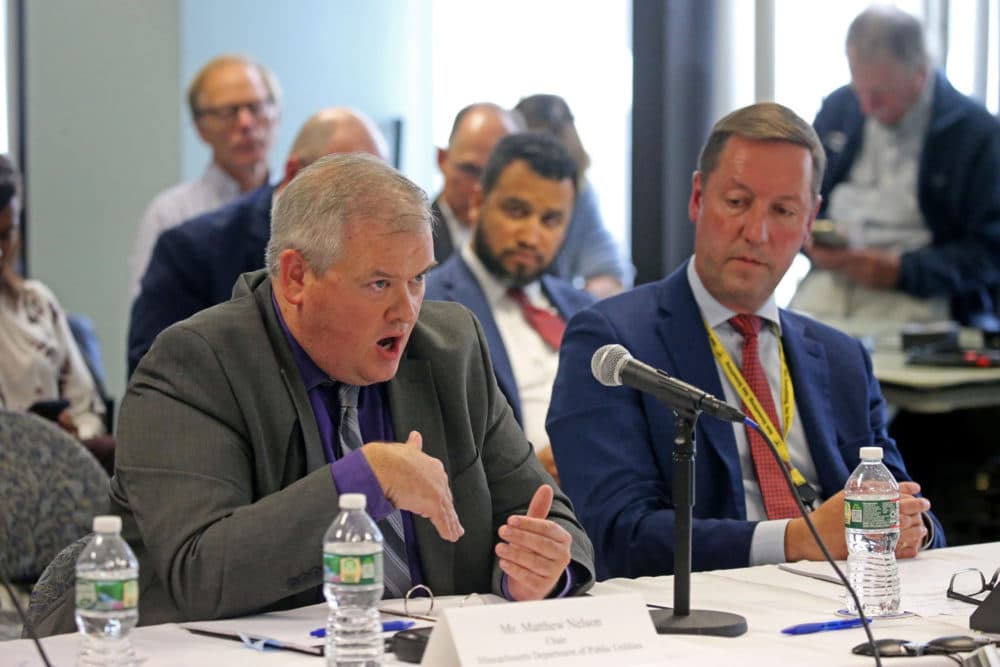 The Department of Public Utilities is charged with overseeing safety issues at the MBTA, in addition to its main job of regulating electricity and other public utilities. But the Federal Transit Administration has said the agency needs to step up its safety enforcement. And Massachusetts lawmakers are weighing weather to strip the DPU of its transit oversight role.
Among her questions, Warren asked how many people the DPU has hired since the hearing. At that time, the DPU said it hoped to have 18 staff members in rail safety oversight, according to Warren's letter. That's triple the number it had last fall. The DPU also has struggled to recruit leaders with transit experience.
Warren's letter said: "It is critical that DPU keep these promises and provide transparency about its progress in doing so, particularly since MBTA's safety and performance problems have persisted in the wake of the hearing."