25 drivers who still work for the MBTA were suspended at least twice for safety violations
Play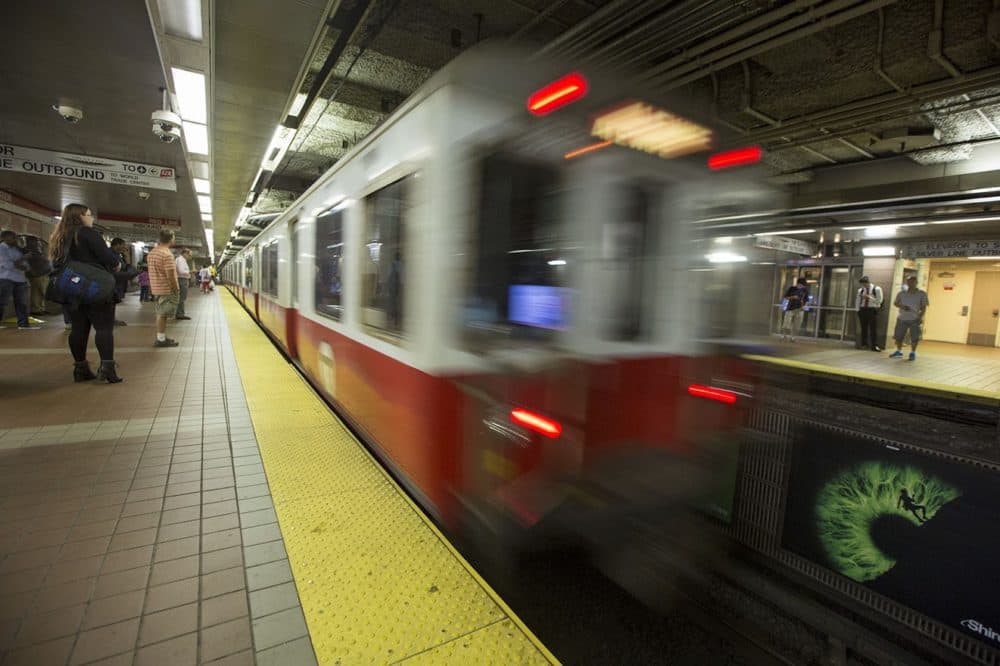 The MBTA has faced intense scrutiny for problems with its trains and equipment, after a number of breakdowns and derailments. But there's another safety issue that has received less examination: the driving record of those at the controls of the system's subways, trains and buses.
Public records obtained by WBUR show that 25 drivers who currently work for the transit agency have been suspended at least twice for safety violations since 2018. The citations are numerous, including infractions related to speeding, attention to duty, preventable accidents and the safety of customers and MBTA property.
These operators represent just 1% of the MBTA's 2,240 drivers, but they account for 53 serious safety incidents over four years. Three of the drivers have been suspended three times, including one who has been recommended for dismissal. The MBTA refused to provide their names.
The T has a detailed set of rules for punishing workers for safety violations, including a three-strikes policy for citations within a four-year period. There's a three-day suspension for the first safety violation, followed by a 10-day suspension for the second infraction and finally a 70-day suspension for a third, with a recommendation for discharge.
"The MBTA has demonstrated time and time again that there are consequences, sometimes very severe, for those who fail to follow these rules," MBTA spokesman Joe Pesaturo said in a statement. "It takes continuous effort to maintain and improve a positive safety culture, and that's why the MBTA investigates violations of operating policies and takes disciplinary actions as warranted."
Sometimes the punishments come too late.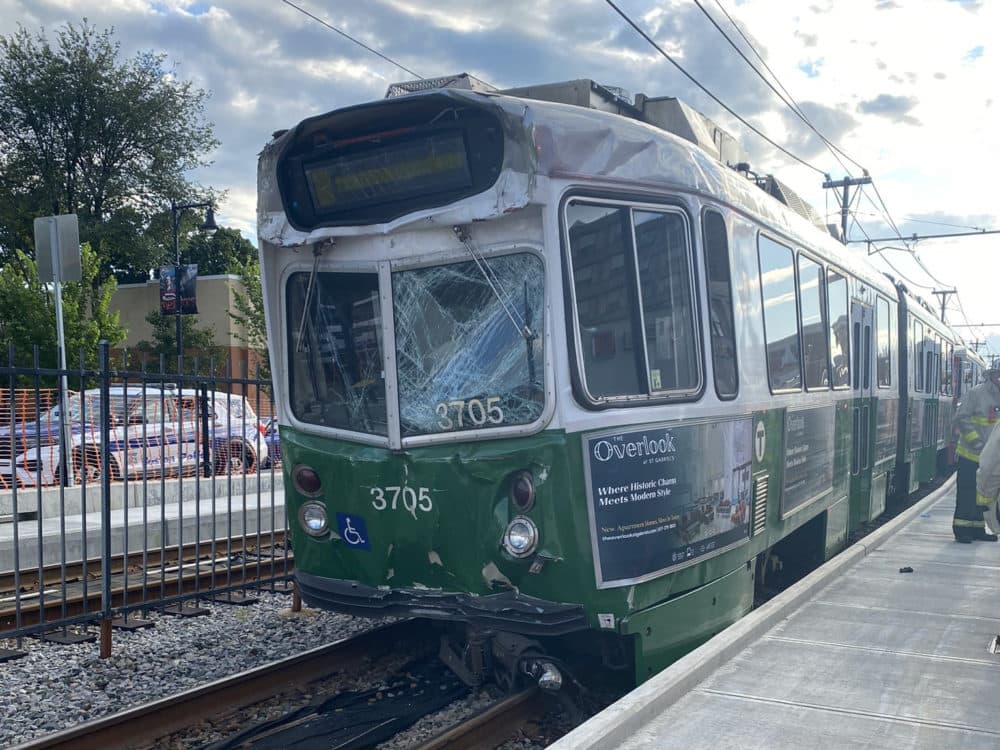 An MBTA Transit Police investigation shows that Owen Turner, the driver in a Green Line collision on Commonwealth Avenue near Boston University in July 2021, had a long history of speeding — and was issued six different suspensions adding up to 157 days since 2015.
The Commonwealth Avenue crash left 24 passengers and three crew members injured. Turner (whose name became public after he faced criminal charges) was found to be driving 31 miles per hour in a 10-mile-per-hour zone. He told the transit police investigators he had fallen asleep at the controls, according to the report, which is part of the court record. He also said his coworkers "consider him a 'fast' operator" and told transit police he'd been disciplined about five times and suspended at least twice for speeding.
The T would not say why Turner wasn't fired sooner. It's possible the union challenged some of the suspensions, but neither the T nor the union would comment.
Turner has pleaded not guilty to two negligence charges in the matter. He was placed on administrative leave immediately after the crash, then suspended for 70 days without pay in September 2021, followed by dismissal.
"When we're talking safety, we should not have drivers who have had serious infractions," said state Sen. Brendan Crighton, who co-chairs the Legislature's Joint Committee on Transportation.
A Democrat from Lynn, he called the driving records obtained by WBUR "concerning," and said said he plans to find out more about how driver safety incidents are handled at the T.
"Where is the quality control there?" Crighton asked. "We have to be mindful of the physical infrastructure, but also the folks that are working there."
The MBTA can accelerate its three-strikes policy and skip steps in serious cases. For instance, the driver who was operating a Green Line train involved in a collision at Government Center in June was found to have been speeding that day, and had run a red light. The T, in an unusual disclosure, has said the driver had no prior safety violations. However, the driver is now suspended without pay, pending final disciplinary action.
In a statement, the labor union that represents transit workers said the vast majority of T operators have strong safety records.
"MBTA operators are overwhelmingly providing safe and reliable service," said James Evers, president of the Carmen's Union, Local 589, in the statement. "In instances where management may allege errors, there is a process in place to address that."
Evers also blamed a lack of investment in the T for many safety problems.
"For years, riders and operators have been calling for greater investments in MBTA infrastructure," Evers said. "And despite the archaic equipment and vehicles they are often assigned, the data shows clearly that MBTA operators have demonstrated exceptional performance in helping our passengers travel through a system that for too long has been underfunded and at times ignored."
The T has had so many safety problems lately that the Federal Transit Administration launched an investigation in April. Recent issues have included runaway trains, an Orange Line train that caught on fire and a fatal incident in April, when a Red Line rider had his arm caught in a subway train door.
After the Red Line death, an initial investigation report by the National Transportation Safety Board noted a faulty control system that allowed the train to move even though the doors were blocked. But officials say T drivers also are personally responsible for making sure doors are clear. The driver has been suspended without pay, pending final disciplinary action, according to Pesaturo, the T spokesman.
The feds have forced the T to cut back on the frequency of subway service on three lines until it can hire more dispatchers. And last week, the MBTA announced the unprecedented step of shutting down the Orange Line for a month, and part of the Green Line, to make key repairs.
In addition, federal investigators have called out the MBTA for a "lax safety culture" and publicly identified a number of shortcomings, including a lack of safety protocols and a huge maintenance backlog. The government also found many employees had lapsed safety certifications, though the T said the certifications are now up to date.
The T declined to provide the safety records of the drivers involved in three high-profile crashes in the past year, saying they were personnel matters. And the incidents were not listed in the driver-safety data the MBTA provided, because those people are not currently driving; two are awaiting disciplinary action and one has been fired.
Jarred Johnson, executive director of the nonprofit TransitMatters, said a need to hire more drivers is adding to the T's challenges. But, he said, there's no excuse for falling short on safety, and the T needs to do more to retrain drivers after a first safety violation.
"The key part is — what's being done afterwards," said Johnson, whose group advocates for T riders. "What's being done to make sure that these folks are correcting their behavior and that it's not happening again?"
This program aired on August 9, 2022.