A lantern lighting and birthday cake: Old North Church celebrates 300th anniversary
On Thursday night, the historic Old North Church will celebrate its 300th anniversary during its annual lantern lighting ceremony, which commemorates the moment in 1775 that signaled the start of the American Revolution.
The Old North Church in the North End was built in 1723 in and is the city's oldest surviving church building, according to the church's website.
"[This] is an incredible milestone for any institution. But what I think is really special about hitting the 300 years is that Old North Church is still a building of service — it is still an active faith community," said Nikki Stewart, who oversees preservation and programming at Old North Church.
Known officially as Christ Church in the City of Boston, it became famous as the site from which Paul Revere took off on the night of April 18, 1775, to warn his fellow Patriots in Lexington and Concord of an attack by the British.
Historical accounts also note that before riding off, Revere coordinated with allies at the Old North Church to light either one lantern or two, the latter as a signal that the British were coming. That moment will be reenacted Thursday night.
The poem "Paul Revere's Ride" by Henry Wadsworth Longfellow, which immortalized that historic moment, will also be recited and a Paul Revere reenactor will make an appearance on horseback.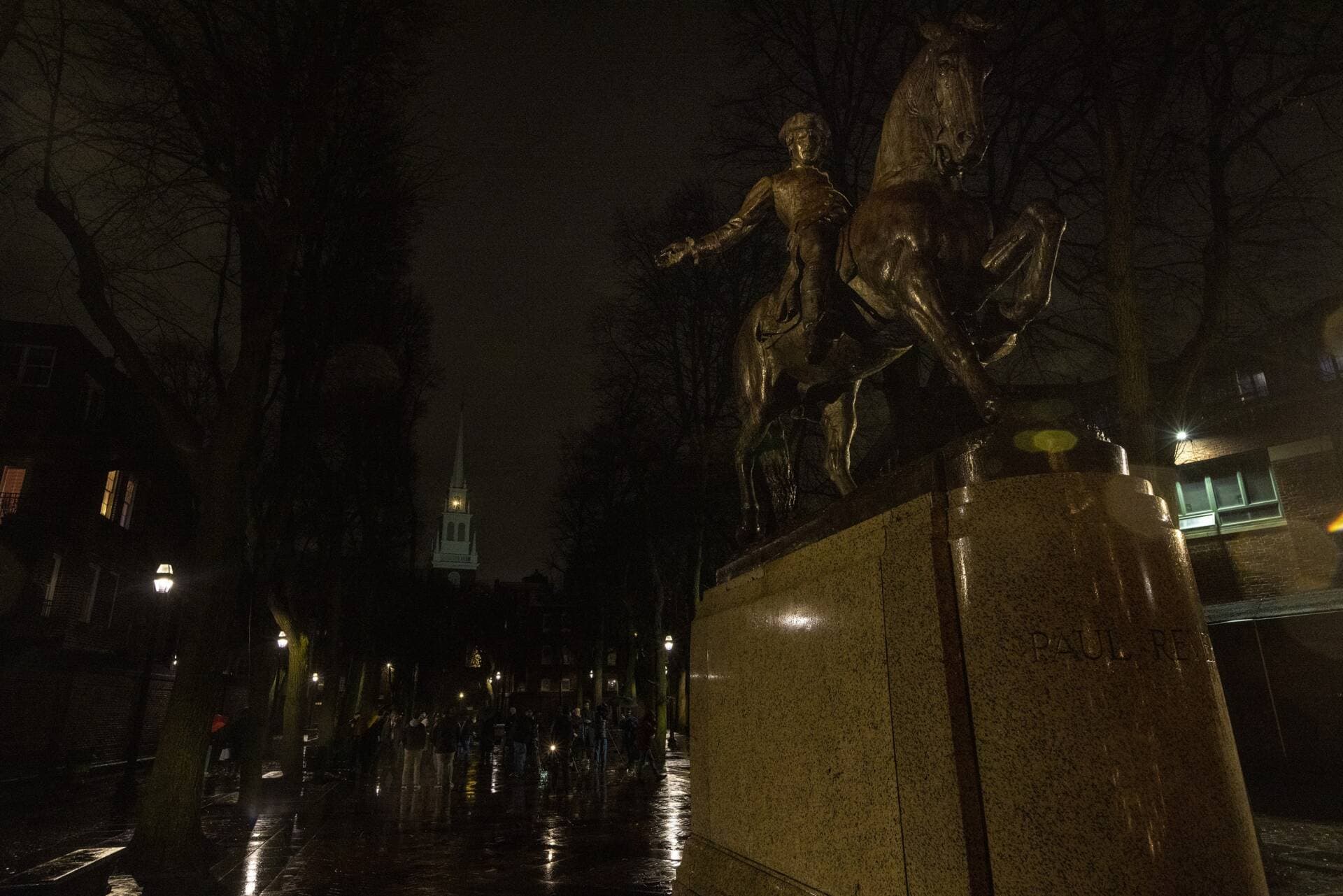 Attendees will also be greeted by colonial tunes by the Middlesex County Volunteers Fifes & Drums. And Pulitzer-Prize winning historian Annette Gordon-Reed will deliver the keynote address. A bonus? Since this is the church's 300th birthday, Stewart said there will be cake.
The procession and the key note address will begin at 7 p.m., followed by the 300th anniversary celebrations and lantern lighting at 8 p.m.