From ponies to performers, Suffolk Downs resets as outdoor music venue
Resume
For nearly 85 years, the sound of horse hooves thundered through Suffolk Downs in East Boston. That historic track shuttered for live racing in 2019. But on Friday, June 16, it's coming back to life — not with ponies — but with performers and thousands of music fans. We took a tour of the new, open-air music venue now known as The Stage before its debut.
Planes from nearby Logan Airport roared through the sky as Josh Bhatti walked past Suffolk Downs' old grandstand and faded, green scoreboard. "You come across the old historic turf track here," he said as he showed the way, "and enter into the venue just down there."
Bhatti is senior vice president of The Bowery Presents, a New York-based company that owns and books local, indoor concert venues including the Sinclair, the Royale and Roadrunner which opened last year. But Bhatti said it's long been a goal to add an outdoor option to their growing roster in Boston.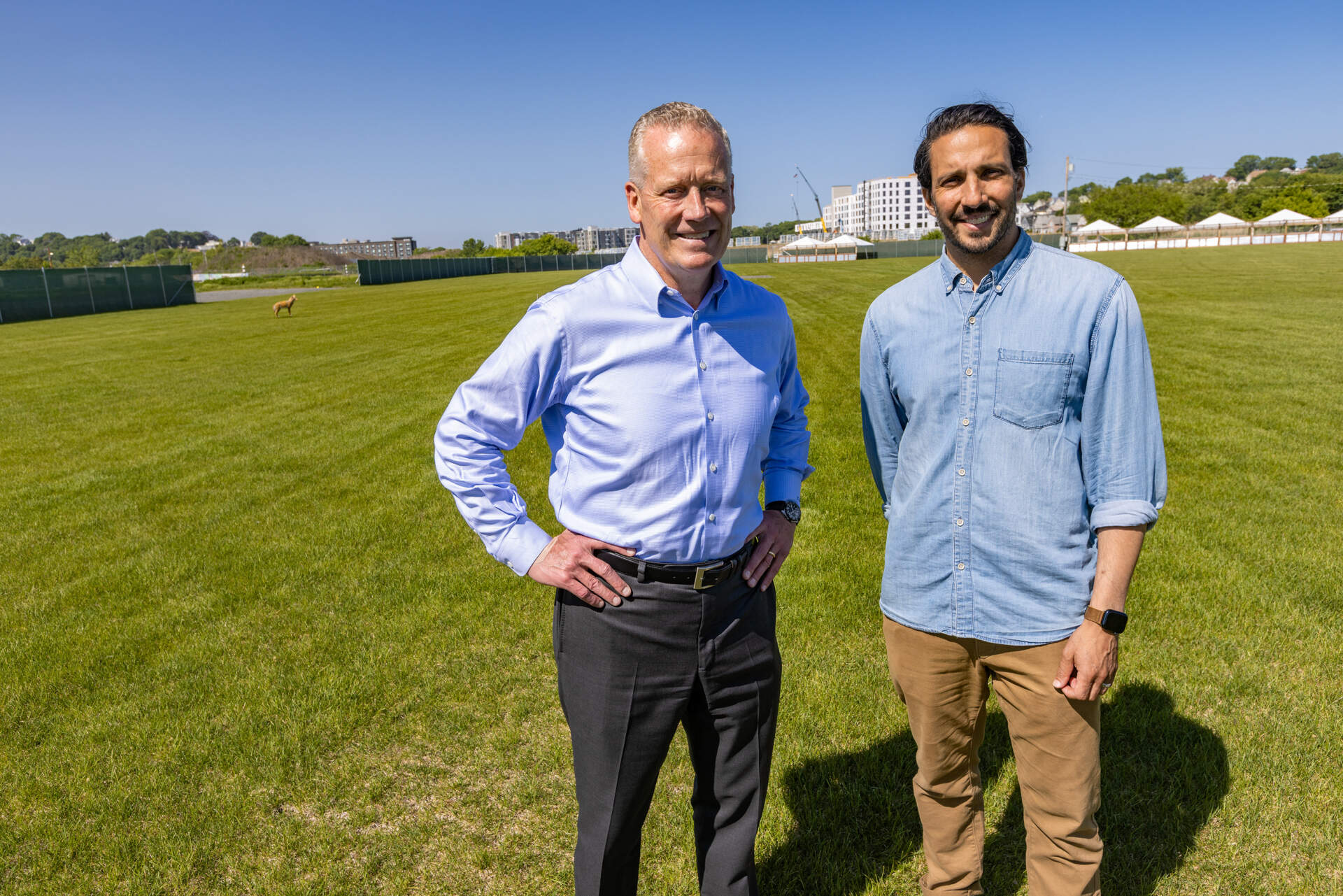 "You look around in other cities and there's an embarrassment of riches of outdoor venues," he explained. "In New York, we have Forest Hills, we do shows in Prospect Park in Brooklyn, there's concerts in Central Park. And here, we're a small, compact city with not a ton of outdoor space."
There's plenty of room for up to 8,500 people on The Stage's 186,000 square-foot field. Food and beverage tents run along the perimeter. Rows of portable toilets stand at the rear, not far from the MBTA Blue Line's tracks. Seating will not be part of The Stage's general admission experience. The vibe Bhatti hopes for is a chill one. Think laying on a picnic blanket as music floats through the air and into your ears.
While a designated, seasonal concert site is new to Suffolk Downs, live concerts are not. Over the decades, artists including Björk, Radiohead, the Jackson Five and the Beatles played here. That history isn't lost on Bhatti.
"Just to think of what has been here, and to even have a chance to continue the legacy of the live music here, it's amazing," he said.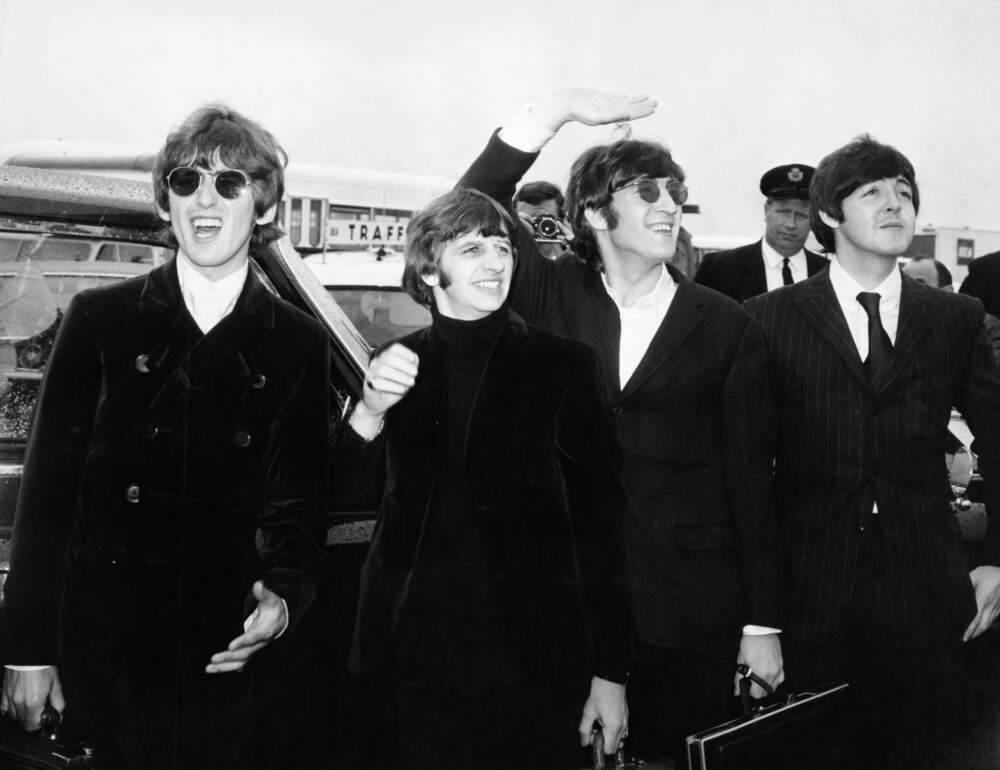 In 1966, the Fab Four drew upwards of 25,000 screaming fans to the racetrack during their last U.S. tour. But Bhatti said that show, and the others, were more sporadic, like pop-ups, with temporary stages and makeshift amenities. "Just throw a bunch of Port-a-Potties in the corner, and hope that it doesn't rain and that your truck doesn't get stuck," he said. "So we really want to do it the right way here."
Improvements to the site include new sod for drainage, roads for artists' trucks and busses, electricity, and an arena-sized, 68-foot-wide stage.
None of these upgrades could've happened without partnership with the development company HYM, which purchased Suffolk Downs' 161 acres in 2017. CEO Tom O'Brien pointed to a new building not far from the venue's field that's under construction. It's the first of many that are part of the massive site's revitalization. "So within probably six or seven years, we'll have 5,000 people living here," O'Brien said of the residential structure. He estimates about 15,000 people will eventually populate this campus.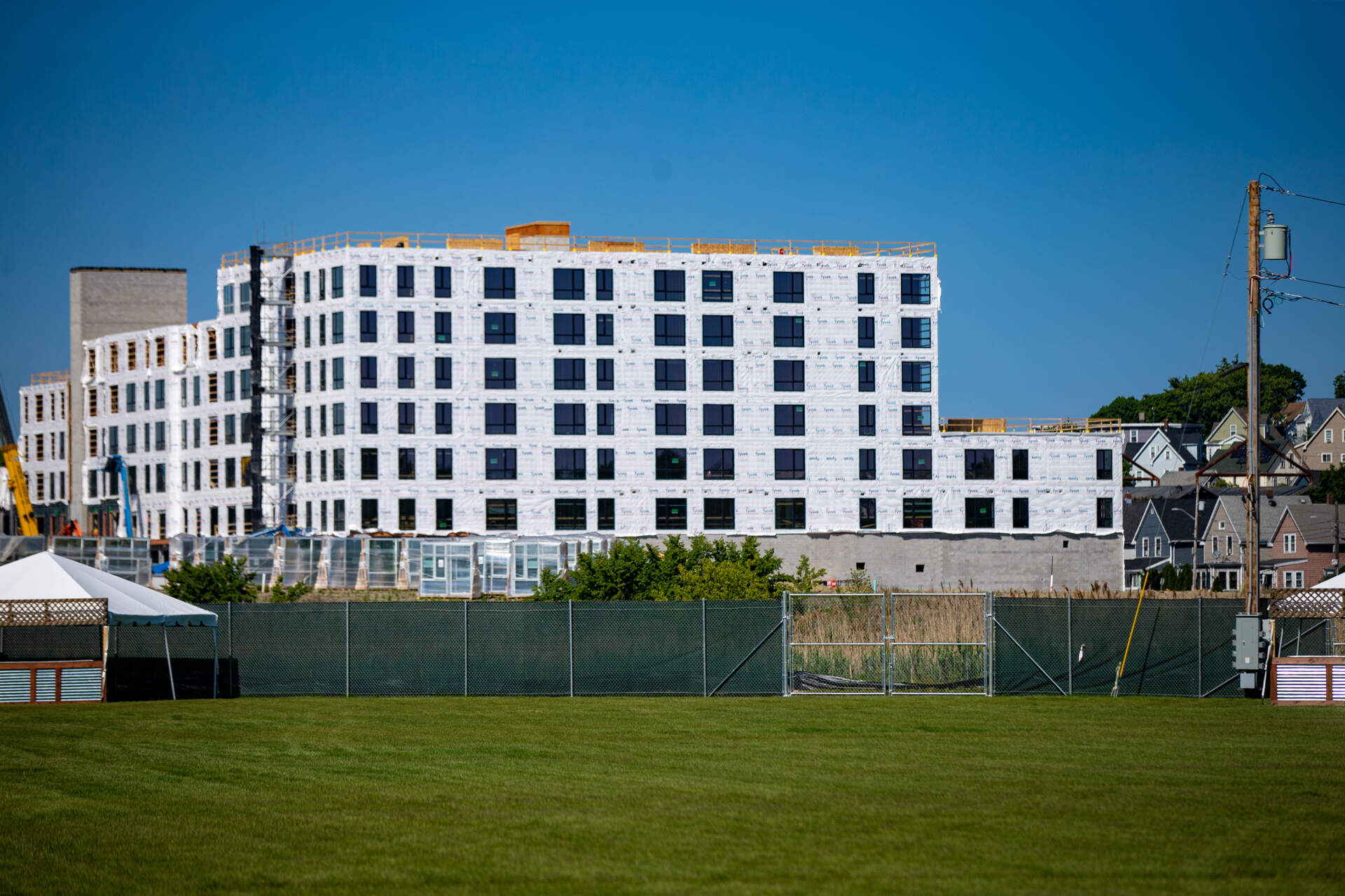 Life science buildings are also on deck, along with hotel lodging, local retail and restaurants; 20% of the space will be green and open to the public. Since buying this swath of land, O'Brien said his company has kept it open for people to walk the grounds with their dogs or children.
Adding a hip, cultural venue to the mix is novel, and strategic. O'Brien has developed properties in Boston for 35 years and said the concept has been a selling point in pitches to investors who'll be putting up $8-$9 billion over time.
"The music, we think, is a key part of that because it's different," he explained, "What we're trying to do is introduce this site to people so that they'll come here and think about this place in a different way."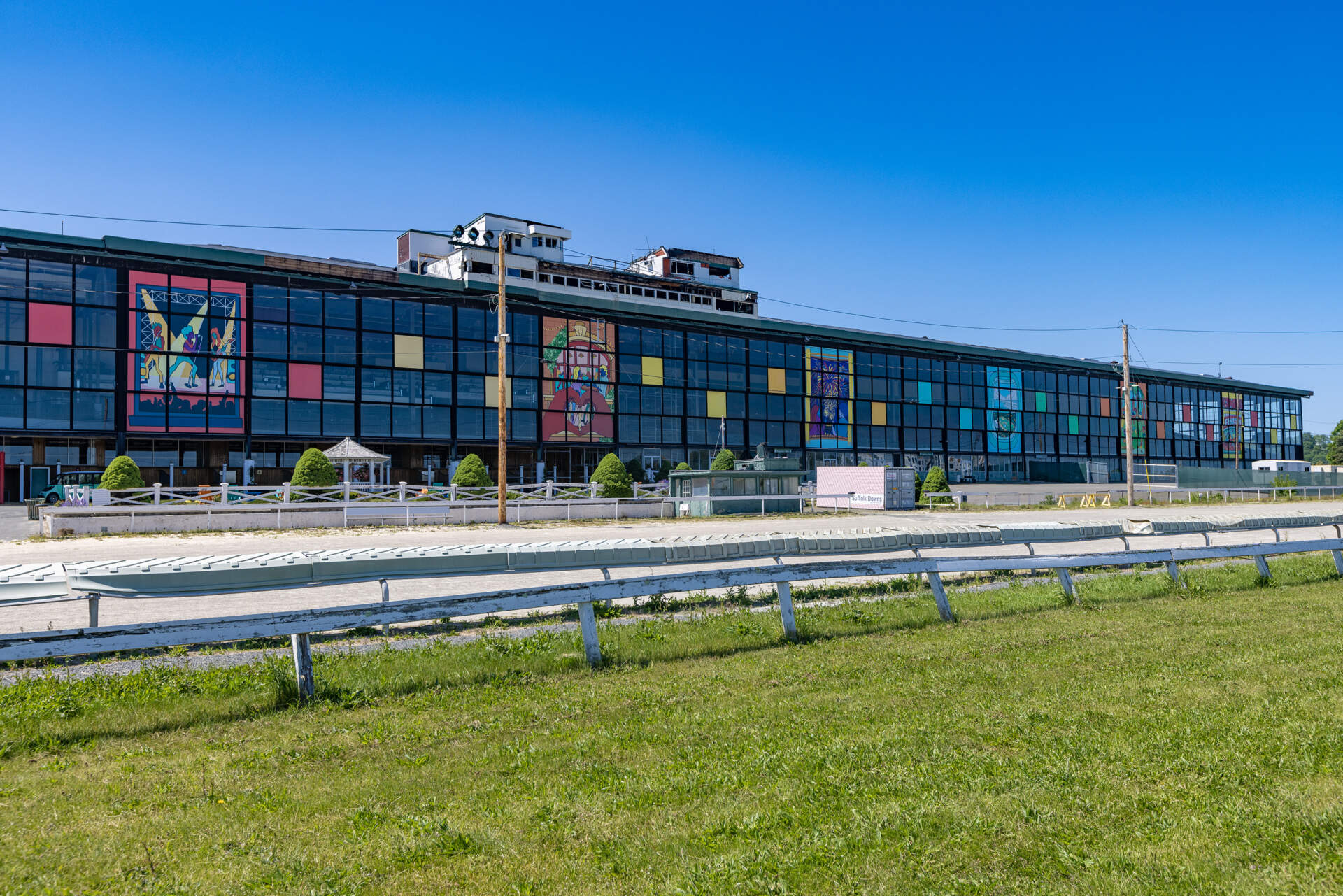 O'Brien never had the chance to see a concert at Suffolk Downs, but he did watch horses here as a kid. After acquiring the track in 2017, HYM continued live racing for two more years. People played the ponies here beginning in 1935, and O'Brien said vestiges of that history will be preserved, including the vintage scoreboard. One of the development's streets will be named to honor the memory of Denise Boudrot, an early, female jockey. Bhatti's Bowery team is also embracing the track's storied past.
"There will be a mock-up of a starting gate that everyone enters through," he said. "We're not going to make staff dress like jockeys or anything. But it'll be subtle nods here and there."
The Stage will also play a role in the community surrounding Suffolk Downs. Members of the teen arts nonprofit ZUMIX will be tabling at the venue's opening weekend to raise awareness about their work. Also, for every ticket sold, 25 cents will be channeled into The Boston Foundation's Shout Syndicate, which supports youth arts projects around Greater Boston. Over the summer, Bhatti said The Stage will host local cultural events, including concerts featuring Columbian and Salvadoran music.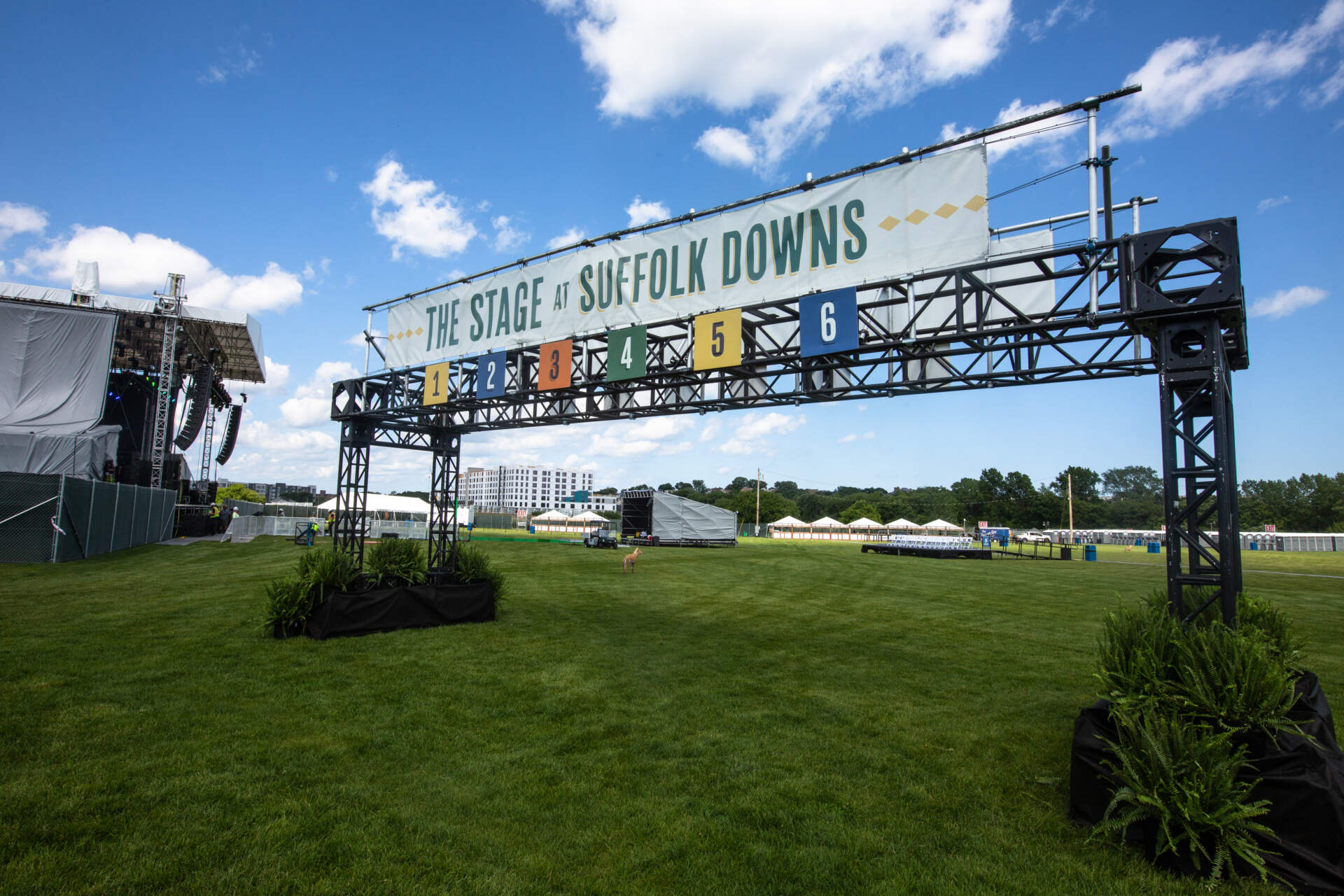 The Bowery and HYM have been collaborating on this project since 2017. During the pandemic, Bhatti's team — which is part of the global live events company AEG — had time to dream up an innovative three-day kick-off to intrigue music fans called Re:SET. He said they wanted to "flip the standard festival model on its head" by highlighting a select number of artists, many of whom Bowery Presents has featured over the years, and giving the musicians longer set times.
The boutique music series runs from Friday, June 16 to Sunday, June 18, and will also travel to other cities. Four handpicked groups make up each day's lineup. The headliners are Steve Lacy, LCD Soundsystem and boygenius, an indie group featuring Phoebe Bridgers, Julien Baker and Lucy Dacus. "It's like a true supergroup," Bhatti said, "you put them together and they're a force of nature."
Dealing with Mother Nature at an outdoor venue will also be something new for Bhatti's team. They'll definitely be watching the weekend's weather, but the shows will go on, rain or shine.
This segment aired on June 15, 2023.