The Brattle explores 'Barbie's Roots' in new retrospective series
By far, the wittiest and most cinematically literate movie ever made to market a plastic toy, writer-director Greta Gerwig's box office juggernaut "Barbie" is a surprise feast for movie buffs, crammed with so many allusions and homages to classic films that we critics could spend the entire running time Ken-splaining all the references. A more enjoyable alternative can be found at the Brattle Theatre this week, where the ingeniously titled retrospective, "Barbie's Roots," takes us through some of Gerwig's artsier and more unexpected inspirations for her billion-dollar blockbuster.
We all got the "2001: A Space Odyssey" parody in the prologue — well, maybe not all of us, as the scene seemed to utterly confound the crowd of tweens at a matinee I took my mom to the other day. But did you happen to notice how similar Barbie's morning routine is to Gene Kelly's in the opening of "An American in Paris"? Gerwig has often admitted that Kelly was her first crush, and his influence is all over "Barbie." Especially in the case of Ken's dream ballet that deliberately echoes both "An American in Paris" and "Singin' in the Rain" while also incorporating the black-clad, pop-and-lock choreography of Bob Fosse's "All That Jazz." And did you catch how the oft-repeated refrain of the Fosse film's ultimate showstopper ("I think I'm gonna die") so succinctly sums up Barbie's existential crisis? Wait, we're already getting ahead of ourselves here.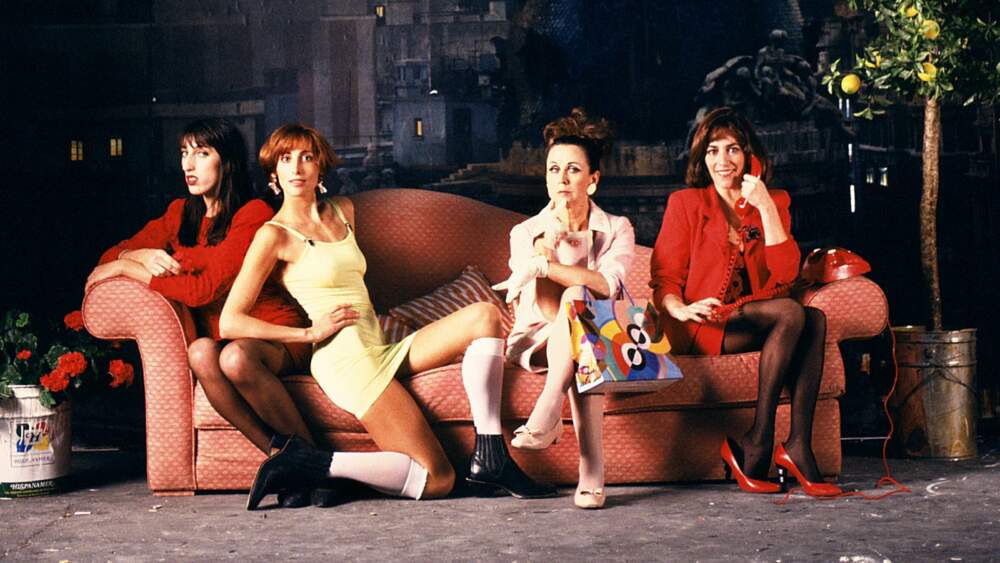 Inspired by an interview with the social media site Letterboxd, during which Gerwig rattled off the titles of 33 movies she'd had in mind while making "Barbie," the folks at the Brattle put together their own list of 13 pictures that got them seeing pink. The series starts with "Josie and the Pussycats," a 2001 box office bomb that's become a millennial cult favorite thanks to catchy tunes (sung by Dorchester's own Kay Hanley from Letters to Cleo) and some clever cultural commentary. The Archie Comics adaptation finds our titular girl group trio uncovering a plot by villainous record label executives — Alan Cumming and Parker Posey amusingly aping Richard E. Grant and Sandra Bernhard in "Hudson Hawk" — to embed subliminal messages in pop songs that turn teens into mindless, consumerist zombies. The picture spoofs an era of relentless advertising by flooding the screen with product placements. It's a canny way of having your satirical cake and getting paid for it too, that presages the "Barbie" movie's gentle teasing of parent company Mattel.
It is almost impossible to watch Gerwig's film without thinking of the pastel-tinted, melancholic musicals of Jacques Demy. His 1967 "The Young Girls of Rochefort" is the filmmaker's most effervescent creation. The story follows two singing twin sisters (Catherine Deneuve and Françoise Dorléac) whose little-town blues are longing to stray. Like all of Demy's confections, it's both lighter than air and heavy on the heart: a tale of close calls and missed connections that keeps true love close yet so achingly far away. (And hey, there's Gene Kelly again as an American on his way back to Paris!) The Brattle is running "Young Girls" as a double feature with Demy's sublime 1964 masterpiece "The Umbrellas of Cherbourg," which Gerwig and cinematographer Rodrigo Prieto studied to see just how many different shades of pink they could pile into a given frame. I'm honestly afraid to watch these two back-to-back because it'll be like overdosing on candy that makes you cry.
Eagle-eyed fans of French cinema might have clocked that the cubicles at Mattel's office were modeled on those in Jacques Tati's "Playtime," while the rest of the film's diorama design and eye-popping costumes embrace the strong colors and deliberate artifice one might expect from an early Pedro Almodóvar picture. His 1988 "Women on the Verge of a Nervous Breakdown" pairs perfectly with "Barbie," spotlighting some unfairly dismissed and spectacularly dressed ladies who strike back at the patriarchy through sisterly solidarity and spiked gazpacho. Gerwig and Margot Robbie have said they modeled Barbie's personality on Katherine Hepburn in "The Philadelphia Story," a revelation that's gotten more than a few folks online claiming that Cary Grant could have played a killer Ken. I'm not so sure about that, but I bet Jimmy Stewart would have been an amazing Allan.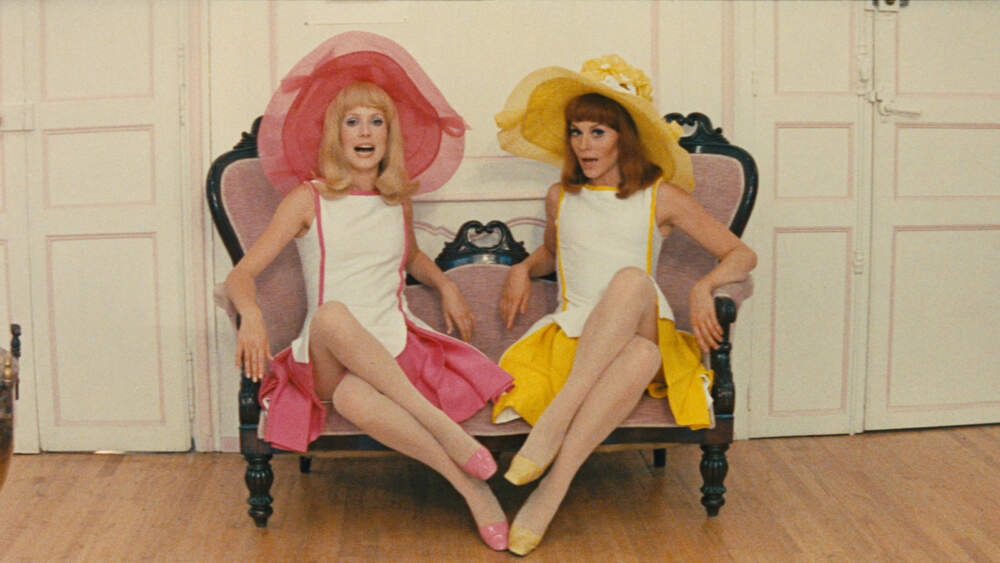 The best scene in "Barbie" finds Robbie wandering alone around Venice Beach, experiencing the real world and learning how to cry for the first time at both its beauty and unfairness. Her dilemma brings to mind Wim Wenders' great 1987 "Wings of Desire," in which a lovesick angel renounces his immortality to run away and join the circus with the prettiest girl he's ever seen. Peter Weir's "The Truman Show" chronicles a similar scenario, with Jim Carrey's proto-reality TV star discovering he's lived his whole life inside a sitcom and attempting to escape. (I'd have also included "The Purple Rose of Cairo," in which Jeff Daniels' dashing matinee idol magically walks out of a movie screen and into 1930s New York after falling in love with a woman in the audience, but the Brattle is weird these days about showing Woody Allen films.)
Finally, it wouldn't be fair to screen "Barbie's Roots" without some of her director's origins as well. No stranger to the Brattle, Gerwig attended the Independent Film Festival Boston in 2007 with "Hannah Takes the Stairs," a semi-improvised romantic comedy she starred in and co-wrote with director Joe Swanberg that's perhaps best left as a film history footnote. After bouncing around for a few years as the "it girl" of the mumblecore movement, Gerwig's big breakthrough came with 2012 "Frances Ha," in which she gives an incandescent performance as a post-collegiate misfit trying to find her way in a rapidly gentrifying New York City that's running out of room for struggling artists.
You can practically see her director, life partner and co-writer Noah Baumbach falling in love with Gerwig through the viewfinder as Frances fumbles toward adulthood, increasingly surrounded by people who are "younger, but more grown up." Every bit as movie-mad as "Barbie," "Frances Ha" mimics the high-contrast black-and-white photography of the French New Wave, complete with jump cuts and snatches of Georges Delerue's score for Jean-Luc Godard's "Contempt." Gerwig's Frances is flighty, irresponsible and impossibly endearing. She's a doll not quite ready for the real world.
---
"Barbie's Roots" runs at the Brattle Theatre from Friday, Sept. 1 through Thursday, Sept. 7.