Entrepreneurs want to use EV chargers to highlight historic Black landmarks
Resume
Electric vehicle charging infrastructure rollout has been unequal — most early EV adopters are homeowners who can afford or have space to install a charger at home. But as Massachusetts moves forward with electrification, one of its priorities has been to reach more communities, especially those that don't currently have easy access to EVs and EV chargers.
Residents in the state's wealthier communities have claimed most of the electric vehicle rebates so far in Massachusetts, according to data from the Massachusetts MOE-EV program website. A separate study for the Massachusetts Energy Efficiency Advisory Council shows that renters, low-income, and non-English-speaking households are less likely to use energy efficiency incentives in general.
"The Commonwealth is investing a lot of money and attention into trying to serve environmental justice populations and disadvantaged communities and minority populations in a much broader way than has historically been done," said Michael Judge, undersecretary of energy at the Executive Office of Energy and Environmental Affairs.
Impact Energy, a Black-owned company, aims to create a model on how to help those communities to transition to EV infrastructure and benefit from it at the same time. The company plans to identify locations for EV chargers in environmental justice communities, with a goal of using those chargers to bring tourists and shoppers to Black-owned businesses.
Cofounders Shonté Davidson and Pamela Fann named their project "The Massachusetts Black EV Motorist Green Book," an homage to the original Green Book, a guide to help African Americans travel safely during segregation.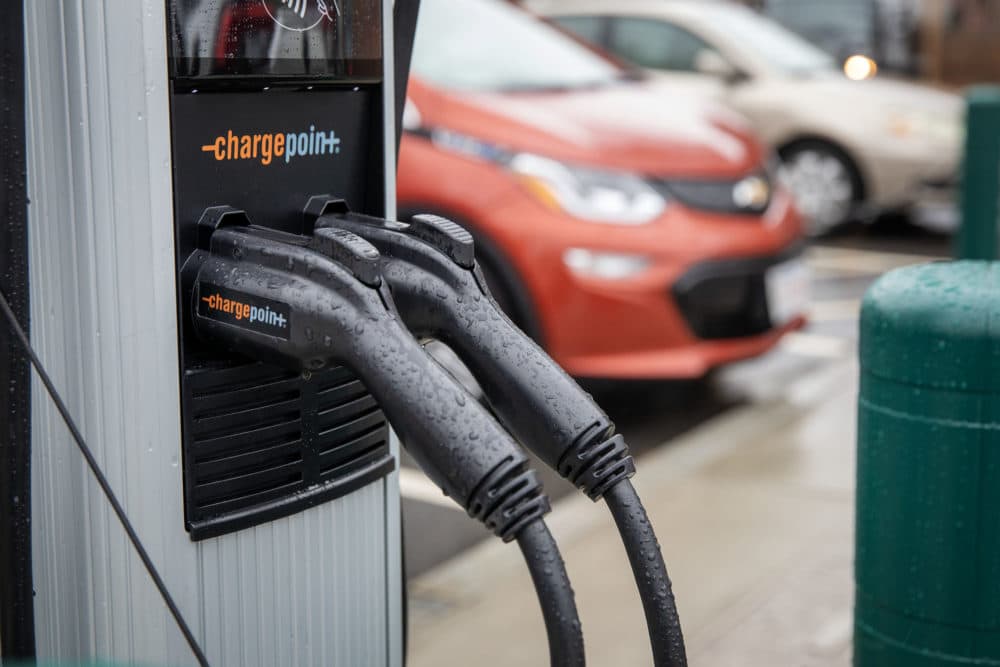 This year, the company received a $50,000 grant from the Massachusetts Clean Energy Center to research underserved communities, particularly Black communities, and identify where EV chargers could most benefit them.
"We want to make sure that, specifically, Black people don't get left behind," Davidson said.
She said the goal is to make sure that "as we are electrifying everything, specifically EVs, that we are ensuring that there is electric vehicle infrastructure in Black and brown communities."
But the idea goes beyond just access to chargers, according to Davidson and Fann. They want to make sure communities of color benefit economically, too. They want those jobs to go to people in the community.
"We know that the energy industry is one of the fastest growing industries for jobs, but it's also one of the least diverse," Fann said.
A 2021 report by advocacy groups found that six out of 10 workers in the clean energy industry in the U.S. are non-Hispanic white males.
Impact Energy is looking for businesses that might be interested in having an EV charger, particularly those that have parking spaces with electrical infrastructure and are near Black history landmarks. While people wait for their cars to charge, they can spend time and money at those shops.
Ultimately, Fann and Davidson want to publish a guide so drivers could not only find places to charge, but also visit original Green Book stops and other important Black history landmarks.
In Boston's South End, they want to highlight one of the original Green Book stops: Slades Bar and Grill. The jazz bar hosted icons like Muhammad Ali and Martin Luther King Jr.
Britney Papile, one of the club's owners, is interested in hosting an EV charger.
"Slades being involved in green energy at this point, it really continues to cement its rich history," she said. Slades is located near Charlie Sandwich Shoppe, another original Green Book stop in Boston that could be on the new guide.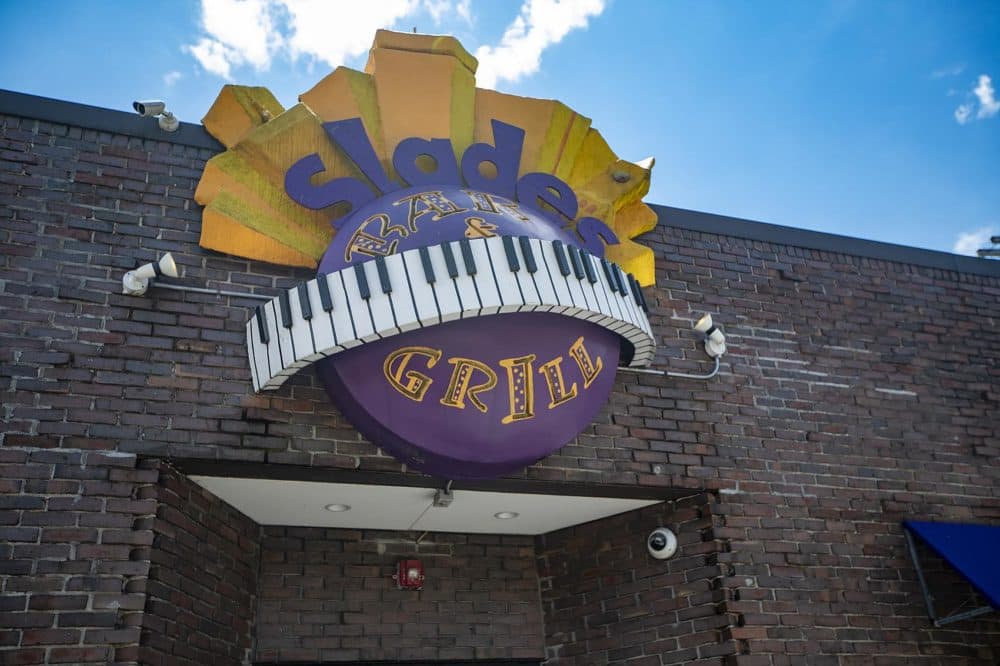 Impact Energy is looking into other communities, too. In a recent visit to Brockton, Davidson and Fann looked into the parking lot near the Messiah Baptist Church, established in 1897.
"That was the first church that was in existence for the Black population in Brockton," Davidson said. "The reason why that's really important is because there used to be laws in the books where Black folks couldn't congregate."
And they want to highlight other important historical landmarks, like places where Frederick Douglass gave speeches and stops on the underground railroad.
"This particular project really has a level of empowerment ... for historically underserved communities where they can gain access to clean transportation," said Lisa Dobbs, program manager with the Massachusetts Clean Energy Center. It also brings " a lot of co-benefits, including health and safety, air quality and also pairing with a direct pathway to wealth building."
Impact Energy will compile their recommendations into a report for the state by next year — the plan is to include three communities among Roxbury, Springfield, Brockton, Lawrence and Lowell. Then the company can apply for an implementation grant for help financing the installation of the chargers.
The Massachusetts Clean Energy Center has awarded over $7.7 million in two years to 82 energy projects dedicated to boost clean energy transition in communities with low income, minority population and/or non-English speaking neighborhoods.
Last year, the state's Department of Utilities approved $395 million dollars in state incentives for EV charger infrastructure. Nearly one-third of that money is required to go toward installing chargers in low income and minority communities. The state will also deploy a $50 million fund for EV charging infrastructure in the state through the Electric Vehicle Infrastructure Coordinating Council.
Undersecretary of Energy Judge said that programs like the grants ran by MassCEC can help inform the state as it is designing big clean transportation programs.
"MassCEC has historically been a really good testing ground for pilot projects," Judge said. "I don't know if that's an opportunity here, but I think that's very possible that it could be," he said.
This segment aired on November 14, 2023.