Eight Reasons To Rejoice During MLB's Playoffs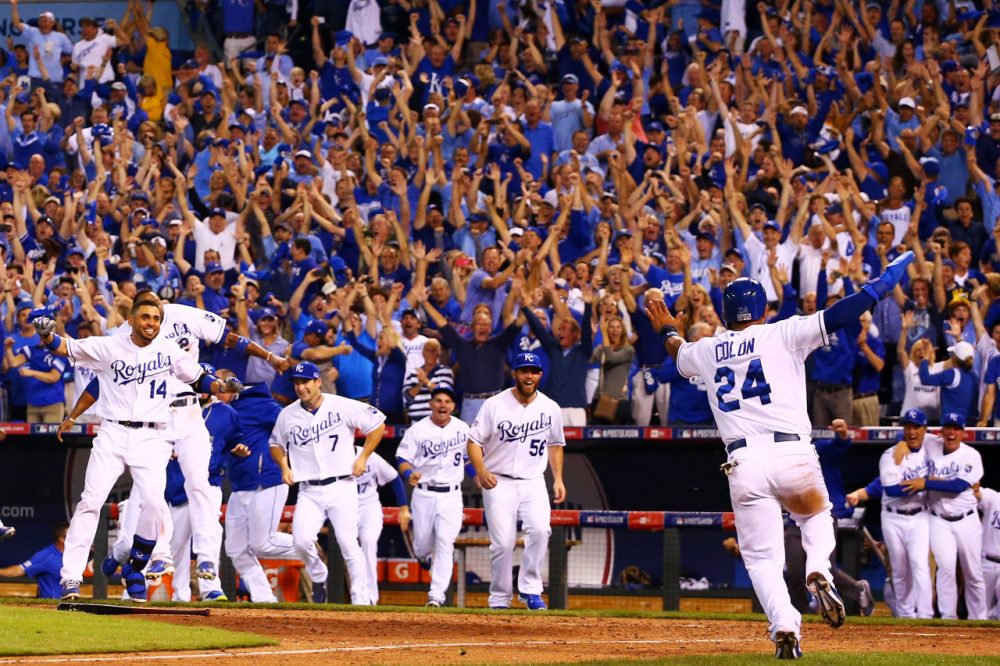 This article is more than 6 years old.
For many, October marks the true beginning of fall — a time to enjoy fall foliage, visit an apple orchard or, at the very least, inject pumpkin spice flavor into all aspects of life.
For sports fans, however, October is synonymous with one thing: postseason baseball. Here's a rundown of each MLB Divisional Series matchup:
National League
St. Louis Cardinals (90-72) vs. Los Angeles Dodgers (94-68)
In this battle of historic franchises, the Cardinals are attempting to return to the World Series for the fifth time since 2004, having won it all in 2006 and 2011.
[sidebar title="MLB Playoff Myths" width="630" align="right"]Pitching and defense wins championships, right? Per the numbers, maybe not.[/sidebar]The Dodgers, who haven't made the World Series since 1988, showcase the best pitcher in baseball -- left-handed ace and Cy Young favorite Clayton Kershaw. But does pitching really win championships?
Washington Nationals (96-66) vs. SF Giants (88-74) 
As a well-rounded team with the best record in the NL, the Nationals are primed to return Washington to baseball glory not known since 1924.
After topping the Pittsburgh Pirates in the wild card game, the Giants have the chance to stake their claim as the top franchise of the 2010s, having previously won the World Series in 2010 and 2012.
American League
Baltimore Orioles (96-66) vs. Detroit Tigers (90-72)
After cruising to their first AL East division title since 1997, the Orioles are in the playoffs for the second time in three seasons under GM Dan Duquette. Since Duquette was hired in 2011, the Orioles are the only team in the AL to swat 200 or more home runs each year and have led the league in homers in back-to-back seasons.
The Tigers continued their reign atop the AL Central this season, winning the division for the fourth straight year. First-year manager Brad Ausmus has three potential aces at his disposal in Max Scherzer, Justin Verlander, and David Price, though he didn't have an easy decision when setting up his rotation.
Los Angeles Angels (98-64) vs. Kansas City Royals (89-72)
Fresh off a wild 9-8 walk-off win in the 12th inning of their wild card game against the Oakland A's, the Royals are back in the playoffs for the first time since 1985, thanks in part to GM Dayton Moore's patient approach to team-building.
The Angels, meanwhile, finished the regular season with the AL's best record and home-field advantage throughout the playoffs. Led by slugger Mike Trout, who's poised to win his first MVP award, the Angels should be a strong World Series contender, provided their star outfielder can avoid any more flying rosin bags.
More MLB Coverage: